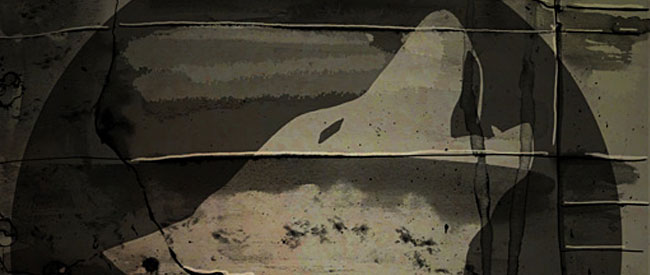 Peter and his band of friends return for the start of a new arc.
It's a great week for comics when we are treated to a new issue of Peter Panzerfaust.  The team of writer Kurtis J. Wiebe, artist Tyler Jenkins, and colorist Heather Breckel have been diligently crafting this issue, as the script, art, and coloring surpass many of the previous offerings.  The start of this new storyline breaks away from the cheerful ending of issue #10 and shows Peter and the rest of his company take the offensive to the German army.
Wiebe's script breaks away from what readers have come to expect from Peter's friends recounting their past.  Instead of the cheerful, affectionate, and even willing conversations that have begun story arcs in the past, this arc is seen through the eyes of a much more soft spoken, reluctant, and elderly Felix.  The former "brave" begrudgingly shares his story, and would ever prefer to never relive the violent days of his past.  Felix's temperament casts a darker tone on the series than in past arcs, which is later reflected in the ominous cliffhanger that sets Panzerfaust up for a violent future.
The art-team breaks new ground in this issue with strong storytelling sequences that build plenty of tension without the use of words.  The opening, frigid, silent sequence, for instance, is vibrantly colored and captures moments at the perfect times to convey the anxiety of the hunt, and speed of the character's movements.  Later in the issue, the many tactical skirmish sequences catch the danger of war in flashing pieces that heighten the danger and add to the vulnerability of Peter's cast.  The start of this arc sees the art team flexing their talents to the fullest extent, which only builds the anticipation for subsequent releases.
Kurtis J. Wiebe's new direction for Peter Panzerfaust is much darker and foreboding than in previous storylines.  The revelation that closes out issue #11 not only changes the status quo, but sends the book into a much more dangerous direction.  It is safe to say that the wait between issues #10 and #11 was well worth it, which hopefully means that the wait to #12 will prove just as fruitful…
Kurtis J. Wiebe (W), Tyler Jenkins (A), Heather Breckel (C), Image Comics, #3.50, June 12, 2013.