AVAILABLE AT THOUGHT BUBBLE!
Douglas Noble's oblique – and sometimes even obscure – narratives may require a more substantial investment of time on the reader's behalf but it's one that always pays dividends. Noble was amongst the very first creators to ever be reviewed in this column (four years ago this very week!) and I've returned to his work on a number of occasions since including his psychological horror collection Dark Matters with Sean Azzopardi, the black humour of Robotnik and the layered homage of Youthful Attack. He also provided me with one of the most fascinating interviews it's been my pleasure to run in this column here three years ago.
His latest book debuts this weekend at Thought Bubble and we have a preview for you here today at BF. In Noble's words "The Golden Cannibal Girl tells a new and complete seaside story, as five friends return to the holiday haunt of their childhoods. A brooding, brutal rumination on nostalgia, it will stay with you long after you close the pages. Honest it will."
You can pick up The Golden Cannibal Girl from Table 143 in the New Dock Hall. For more on Douglas Noble's work visit his site here and follow him on Twitter here. The Golden Cannibal Girl will be available on his online store here soon.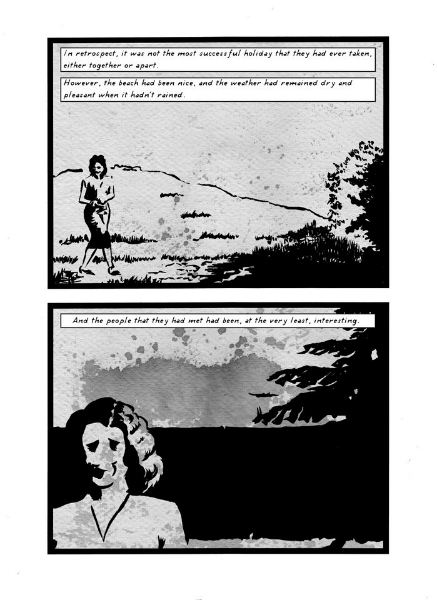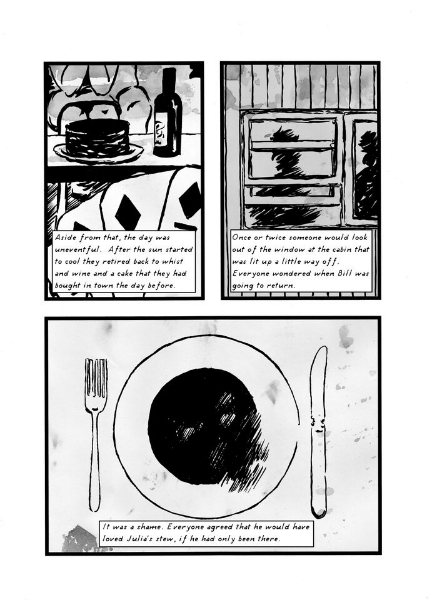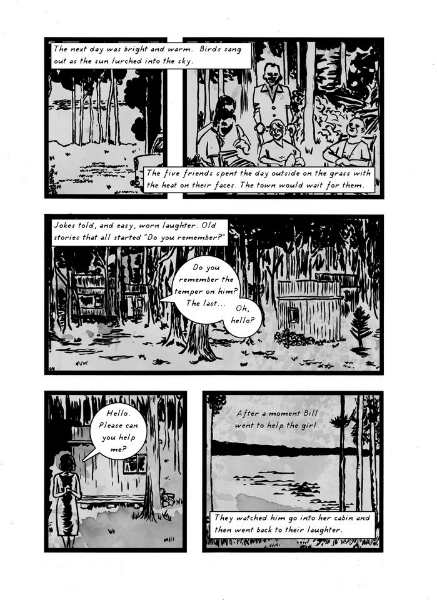 For regular updates on all things small press follow Andy Oliver on Twitter here.