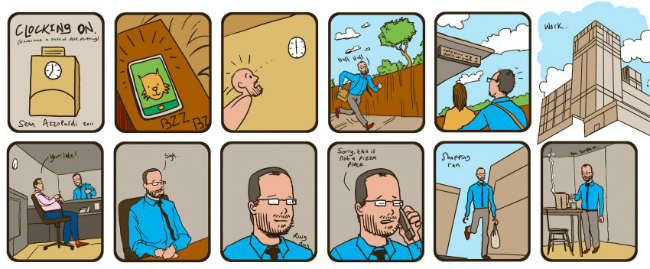 Sean Azzopardi – part of our group of five guest artists at the next Gosh! Comics and Broken Frontier Drink and Draw – is one of the true stalwarts of the UK small press scene. A versatile creator, perhaps best known for his reflective autobiographical comics, Azzopardi is nonetheless as at home in the genre worlds of horror and tangential super-heroics as he is in the slice-of-life strand of comics storytelling.
As much a vital driving force for self-publishing off the comics page as on it, Sean was a founding member of the London Underground Comics collective and is the organiser of the Crouch End Comic Art Festival (CECAF) – one of the friendliest shows on the circuit. If you were a fan of last year's 'State of the Small Press Nation' articles here at Broken Frontier then you have Sean to thank for kicking off the discussion that led to the series.
With that upcoming Azzopardi appearance next Tuesday 23rd February at our first Gosh/BF Drink and Draw of 2016, it seems appropriate to look back at some of Sean's work and the books he's been published in over the last few years. You can investigate further at his site here and buy some of his comics from his online store here. Sean will be signing at Gosh! before the Drink and Draw from 6.30pm.
Click on images to enlarge…
Built of Blood and Bricks – cover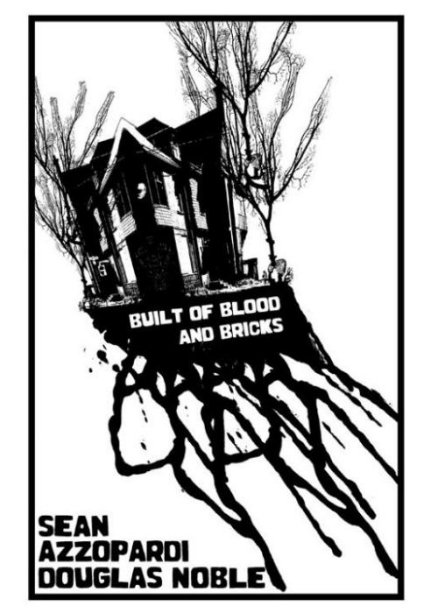 Prepare for a 'Small Pressganged' nostalgia rush! Built of Blood and Bricks – a partnership with Douglas Noble, one of Azzopardi's frequent collaborators – was featured in the very first review edition of this column way back in 2011 and is still available as part of the Dark Matters collection (see below). The story emerged from a very interesting creative process as Noble elaborated on in an interview with me on the old Broken Frontier site here.
"As Sean was busy on his own work at the time instead of using the story as the starting point of the comic, we started with the images. Sean sent me 26 images from his sketchbooks and I cut them into pages and constructed a story from them. It was a wonderful way to work, I thought – the story itself could never have existed if not for the particular pictures that Sean decided to send, and it forced me to create something that I might never have imagined otherwise. It's a way of working I'd like to try again."
Built of Blood and Bricks – interior page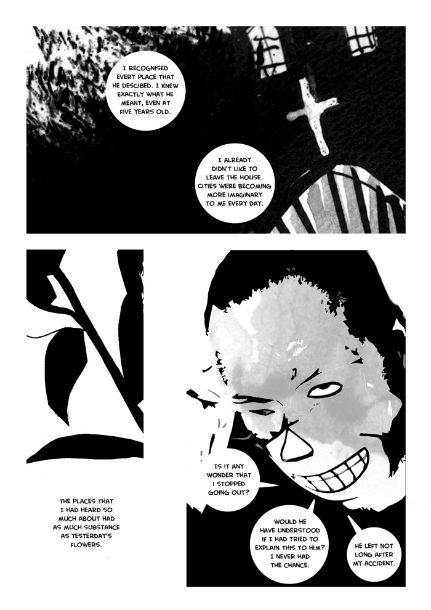 When I covered Built of Blood and Bricks in 2011, I said of this creepy and sinister narrative that "the audience become co-conspirators by the very act of reading it, and you can almost hear the creators whispering "This is our little secret…" at you as you turn each uncomfortable, guilt-ridden page…"
Dark Matters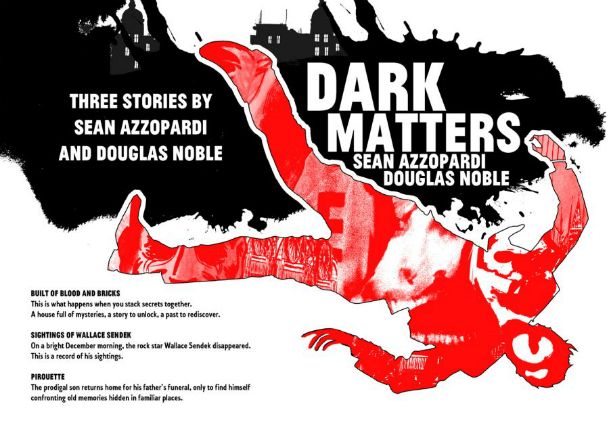 One of my 2012 'Ten UK Small Press Comics You Need to Own!' Dark Matters collects three dark and disconcerting stories by Sean Azzopardi and Douglas Noble. I described it as "a magnificently chilling anthology offering" when I reviewed it at BF here. It also includes the deeply unsettling 'Sightings of Wallace Sendek', one of the greatest horror comics you will ever read.
Twelve Hour Shift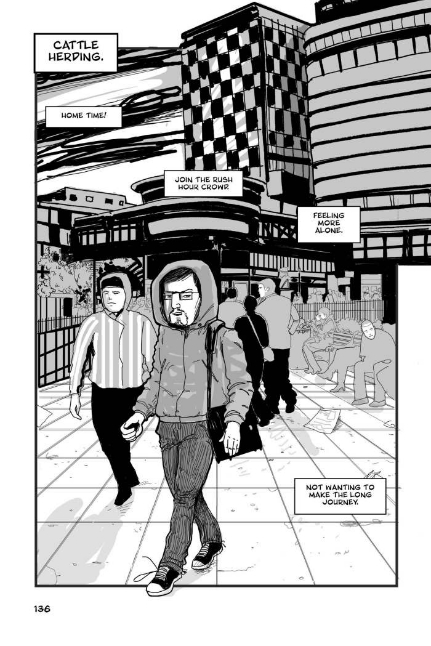 Enduring the rat race in the slice-of-lifer Twelve Hour Shift… Some of Azzopardi's earlier (semi) autobio work made use of characters who were mirrors of his own personality and life experiences. As he told me in this 2012 interview "writing through an avatar in Twelve Hour Shift (as Steve Jones) allowed me to be more direct in my views about myself and my work colleagues. I didn't like the character Steve Jones. As an extension of my own persona it isn't difficult to work out the state of mind I was in at this time."
Ed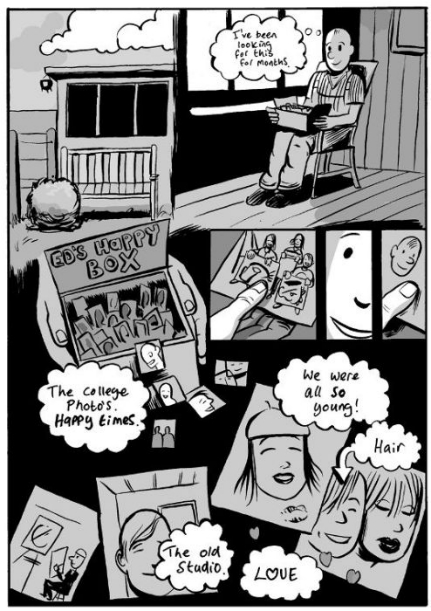 Another comic making use of a substitute protagonist as a stand-in for Azzopardi himself, Ed was described by the artist as "more a wish-fulfilment piece. I was trying to imagine what an idealised freelancer lifestyle would involve. I was hoping to bleed fiction into reality."
Necessary Monsters 2: Murderbox – cover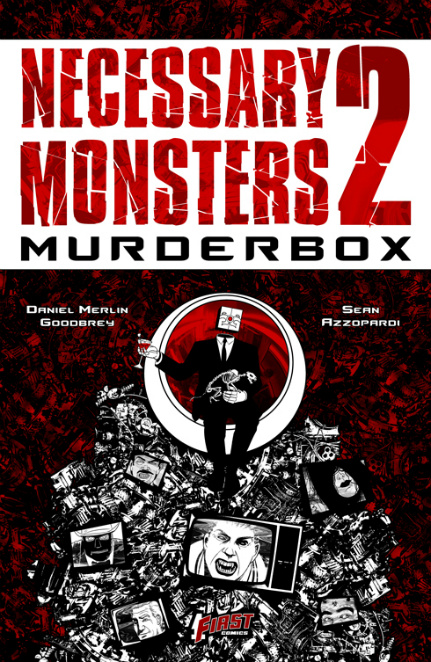 The cover to Necessary Monsters 2: Murder Box from First Comics, Azzopardi's collaboration with writer Daniel Merlin Goodbrey. The series introduced us to a covert agency of supernatural entities and killers known as The Chain – a specialist organisation using the forces of darkness to keep the creatures of nightmare in check and maintain a balance between them and humanity.
Necessary Monsters 2: Murderbox – interior page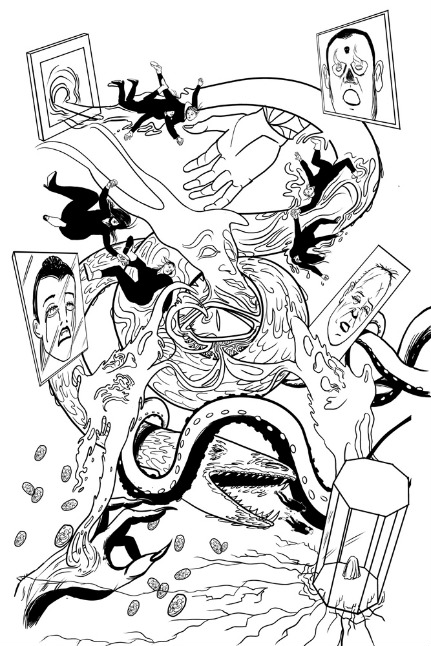 I described Necessary Monsters as "one of the most twistedly absorbing team comics I've read since the heyday of Morrison's Doom Patrol in the '90s" when I looked at it in 'Small Pressganged' here.
Rain on Glass – cover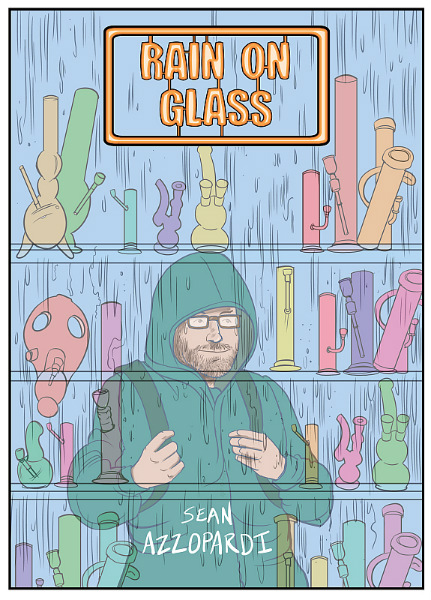 The cover of a more recent piece, Rain on Glass, from 2014. The comic was reflective of a continuing shift in tone and outlook to Azzopardi's authorial voice. I said of it here at BF "There's such confidence to his storytelling in Rain on Glass as he revisits the past from a distance that it's hard to believe that this is the same creator who had made professed insecurity an integral part of his narratives for so long. And I have never seen his art quite so free flowing, so open to constant experimentation, so unrestricted in its presentation."
Rain on Glass – interior spread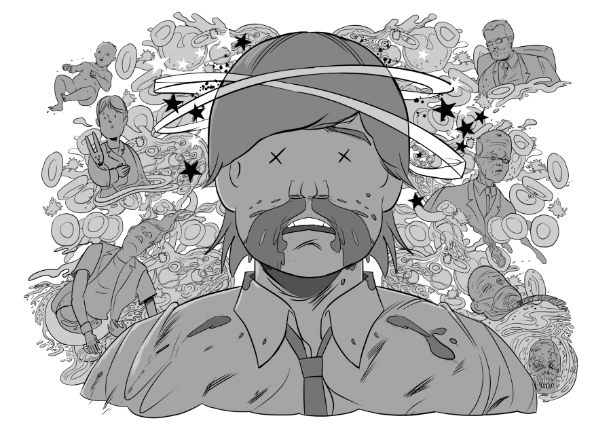 The aftermath of a boyhood encounter with a bully. Azzopardi's purely visual storytelling here in Rain on Glass is magnificent in composition.
Tracks – cover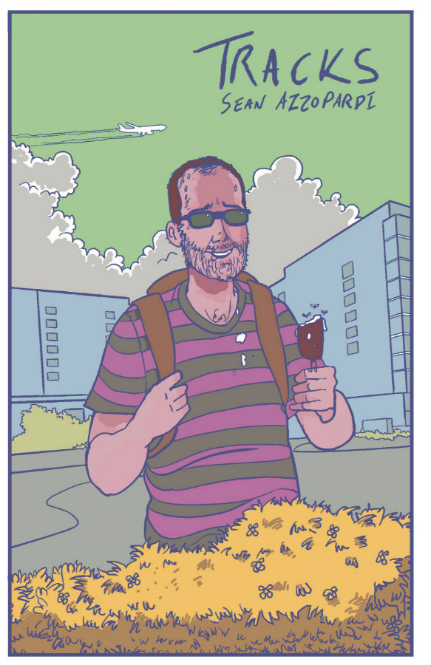 The cover to Tracks, the most recent collection of Azzopardian adventures and one of his most impressive comics yet.
Tracks – sample interior page 1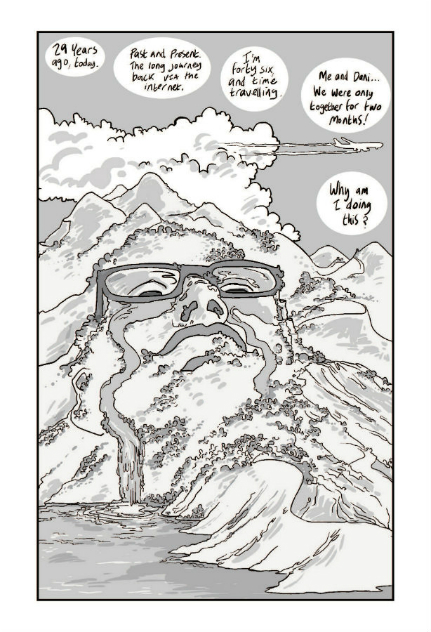 Tracks displayed a willingness to experiment and push the boundaries of Azzopardi's approach to the page. I said of the book last year at Broken Frontier "Contemplative but never melancholy, this is some of the finest work to date from one of the true mainstays of the UK self-publishing community."
Tracks – interior page 2
A page from Tracks that is indicative of Azzopardi's move away from a pensive and self-deprecating narrative persona to a more celebratory and optimistic one.
A Bit of Undigested Potato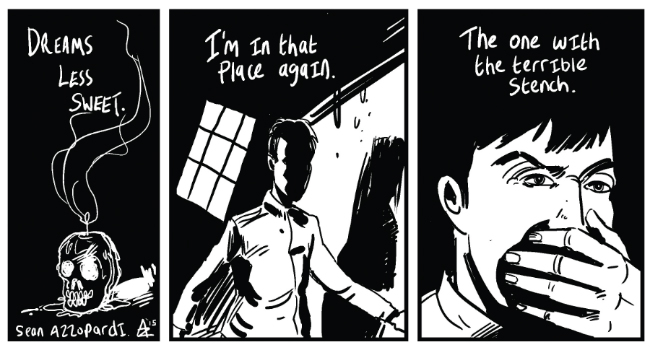 Alongside the likes of Karrie Fransman, Mike Medaglia, Andy Poyiadgi, Danny Noble, Gareth Brookes and Rachael Ball, Azzopardi also contributed to Keara Stewart's excellent "dreams and nightmares" anthology A Bit of Undigested Potato last year, one of my 2015 'Ten UK Small Press Comics You Need to Own!'.
Crouch End Comic Art Festival poster 2014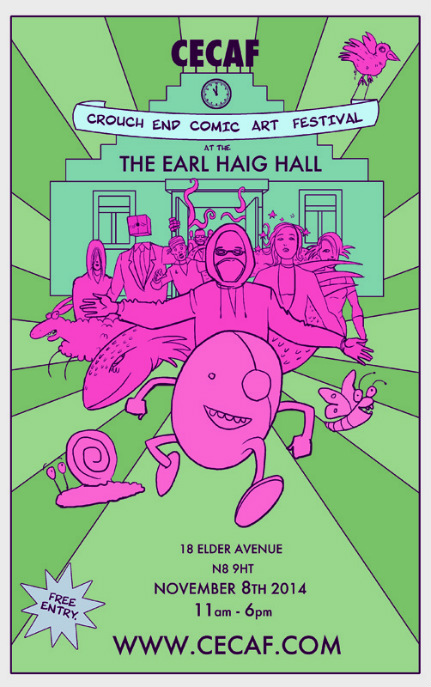 Sean is also the guiding light behind CECAF which has proved to be a true highlight in the seemingly never-ending round of festivals and shows now in the UK. Small and compact but friendly and accessible. its third incarnation will take place on June 18th this year. You can find out more about CECAF at the official site here and follow the festival on Twitter here.
You can meet Sean Azzopardi at the next Gosh! Comics and Broken Frontier Drink and Draw. Details on the Facebook page here. Follow Sean on Twitter here and visit his online store here.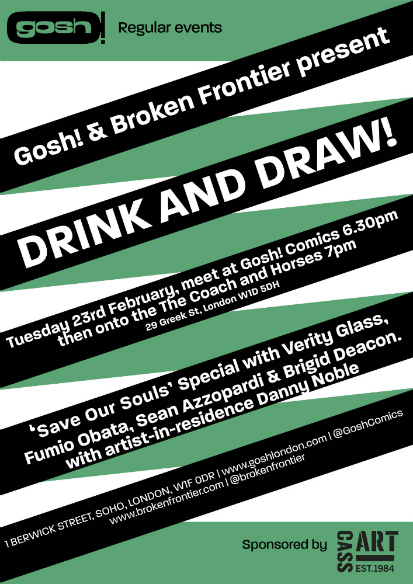 For regular updates on all things small press follow Andy Oliver on Twitter here.