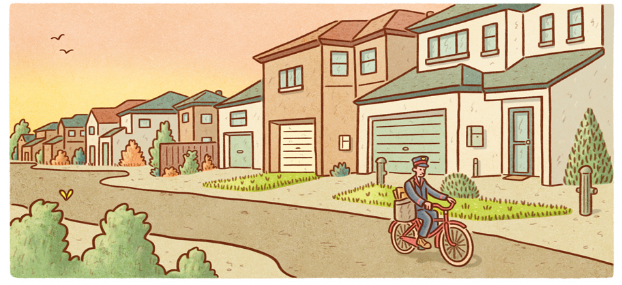 Writing a column with a stated mission of "unearthing the gems of the small press" for a few years here at Broken Frontier means I have had the pleasure of seeing a number of creators make the journey from self-publishing to that next step of being picked up by a bigger publisher. Myriad Editions, Nobrow Press, Blank Slate Books, Titan, SelfMadeHero, Avery Hill and Miwk Publishing have all snapped up artists whose self-produced work has been covered in 'Small Pressganged' at BF in the past – sometimes for the very first time anywhere.
Andy Poyiadgi's hauntingly pensive, beautifully understated and delicately constructed comics have featured here a number of times over the years since I first found his work thanks to David O'Connell's excellent ink + PAPER anthology (review here). Whether it's been via collective efforts like Wu Wei, Score and Script or Tiny Pencil, or the comics archived on his site, Andy Poyiadgi has been a great favourite in this column over the years. If you want to hear Andy talking about his work there's also a major 'Small Pressganged' interview with him here.
With that in mind it's a huge thrill to know that his book Lost Property from Nobrow will be published this March. The publicity details are below and Andy has kindly provided some interior preview pages to whet your appetite (click to enlarge). Watch out for this one because I'm hardly going out on a limb by saying it's going to be one of the most important releases on the UK indie scene this year…
Lost Property is Andy Poyiadgi's first book, being published by Nobrow as part of their 17×23 series. The story follows Gerald Cribbin, a postman who finds every object he ever owned stored in the basement of a local lost property office. How Gerald's long lost possessions came to be under one roof is a mystery, but he is determined to learn more about this strange form of 'self' storage, and as a result is forced to question not only his past but also his future…
For more on Andy Poyiadgi's work visit his site here. Lost Property is published by Nobrow Press, March 2015. ISBN 978-1907704864. 
For regular updates on all things small press follow Andy Oliver on Twitter here.