It's been a little while since we reviewed the first chapter of Prismatik Man at Broken Frontier. The eagerly anticipated second issue of Stathis Tsemberlidis's Decadence Comics series made its debut last year though, continuing the hard sci-fi tale that began in 2017. If you missed out on that initial instalment don't worry. Decadence have a bundle offer on their site allowing you to pick up both issues at a discounted price.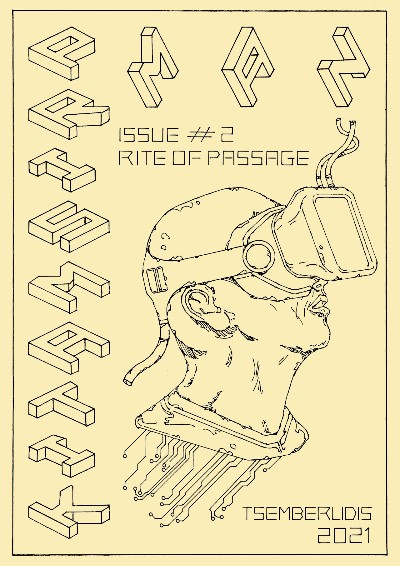 As long-term Decadence fans know the label acts as a showcase micropublishing venture for artists Tsemberlidis and Lando whose distinctive, often dystopian vision brings together majestic science fantasy scenarios and allegorical social commentary. In Prismatik Man #2 – subtitled 'Rite of Passage' – we return to the environment established in issue #1 and its protagonist VO_1D, as they interact with a world of corporate virtual reality simulations, an invasive alien fungal intelligence, and consciousness-expanding experiences.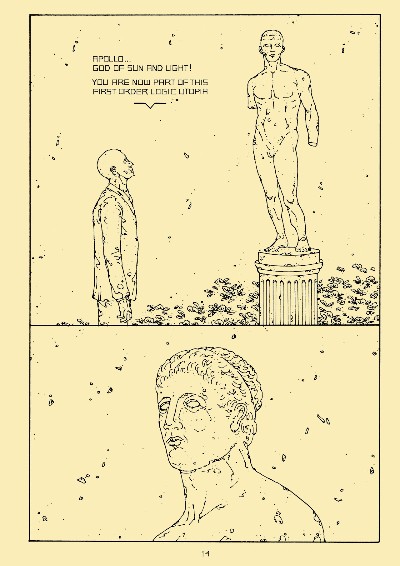 Where the first issue was about world-building and set-up, Prismatik Man #2 is a more character-focussed episode, albeit one that gives us insights into VO_1D's existence through a series of VR generated sequences. Tsemberlidis's visuals once again provide a blend of the organic and the sterile as biological horror and technological unreality are juxtaposed, and existential layers of being are slowly peeled away and revealed. The fragility of the characters' existence here is underlined not simply by its gradual breakdown but also by the contrast of their perceived surroundings and the harsh actuality of their physical beings.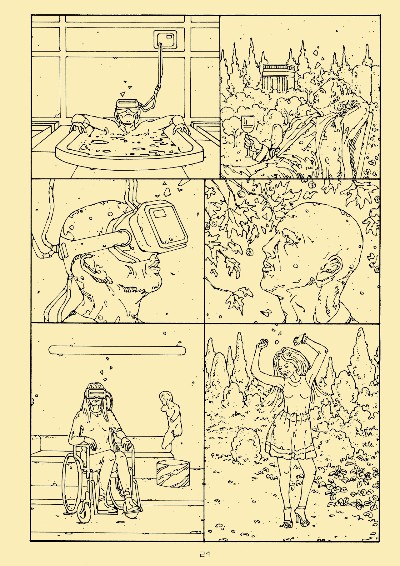 Both issues of Prismatik Man are also a highly relevant read with its polluted, impersonal society feeling even more topical in parallel to the world around us since its first part was released. For all the acclaim surrounding their considerable output over the years it's always seemed to me that the profiles of both Tsemberlidis and Lando have never reached the levels of recognition they deserve. These two issues of Prismatik Man are an ideal entry point into Decadence's particular take on science fiction, cyberpunk and related genre work. Highly recommended for those wanting to investigate further.
Stathis Tsemberlidis (W/A) • Decadence Comics, £7.00
Review by Andy Oliver