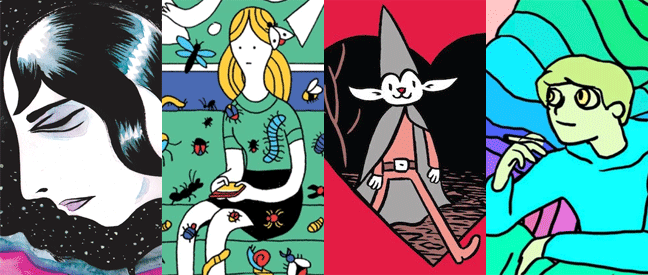 Here at Broken Frontier we're long-time fans of Box Brown's Retrofit Comics imprint, which has gone from strength to strength since joining forces with Big Planet Comics, a chain of comic shops in the Washington DC area. Last year's stunning collection of books even saw Retrofit/Big Planet nominated in the Best Publisher Category of the Broken Frontier Awards.
Retrofit has published 43 comics and graphic novels down the years, but it all began with a Kickstarter campaign back in 2011. And now Brown and his co-publisher Jared Smith have returned to the platform for an ambitious campaign to fund their next six books, due to be published between April and June 2016.
The funding target may seem ambitious, but Brown and Smith are keen to maintain the ethos and quality that have made their imprint such a success:
We want to make sure the printed quality of our comics stays as high as possible to match the vision of all of our artists, but we also want to be able to pay our artists more upfront! Creating comics is a slow and difficult process, so more money in advance helps the artists instead of waiting to be paid after their comic has been selling for a long time.
You can check out the wide range of backing options at the campaign's Kickstarter page, including incredible access to the publisher's back catalogue. And there's also the opportunity to look further ahead, to books by artists including MariNaomi, Karine Bernadou, Sophie Yanow, Anya Davidson and Tyler Landry.
Anyway, here's a video to introduce the campaign and its authors, followed by an introduction to each of the six books in the line-up.
We All Wish For Deadly Force by Leela Corman
We All Wish For Deadly Force is a collection of Leela's short stories.
Leela Corman is an illustrator, cartoonist, and Middle Eastern dancer who lives in Gainesville, Florida, with her husband Tom Hart and their daughter, Molly Rose. Her works include Flimflam, Queen's Day (Alternative Books), Subway Series (Alternative Books), and Unterzakhn (Schocken/Pantheon).
72 colour pages
140 x 152 mm (6 x 8.5 inches)
Perfect-bound softcover graphic novel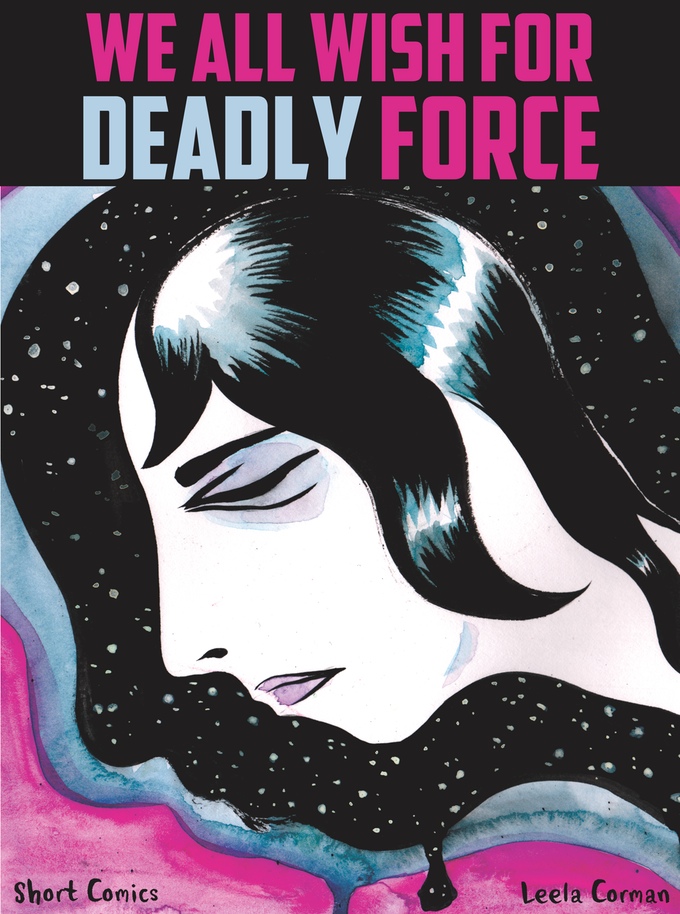 Hellbound by Kaeleigh Forsyth and Alabaster Pizzo
Hellbound is a book of Kaeleigh Forsyth's private notes and journals, illustrated by Alabaster Pizzo.
Alabaster went to the School of Visual Arts and lives in Queens, New York. Her work includes Wool and Gin and Mimi and the Wolves (Hic and Hoc).
Kaeleigh met Alabaster when they both discovered they had been dating the same person for a year. They've been best friends ever since.
76 colour pages
127 x 184 mm (5 x 7.25 inches)
Perfect-bound softcover graphic novel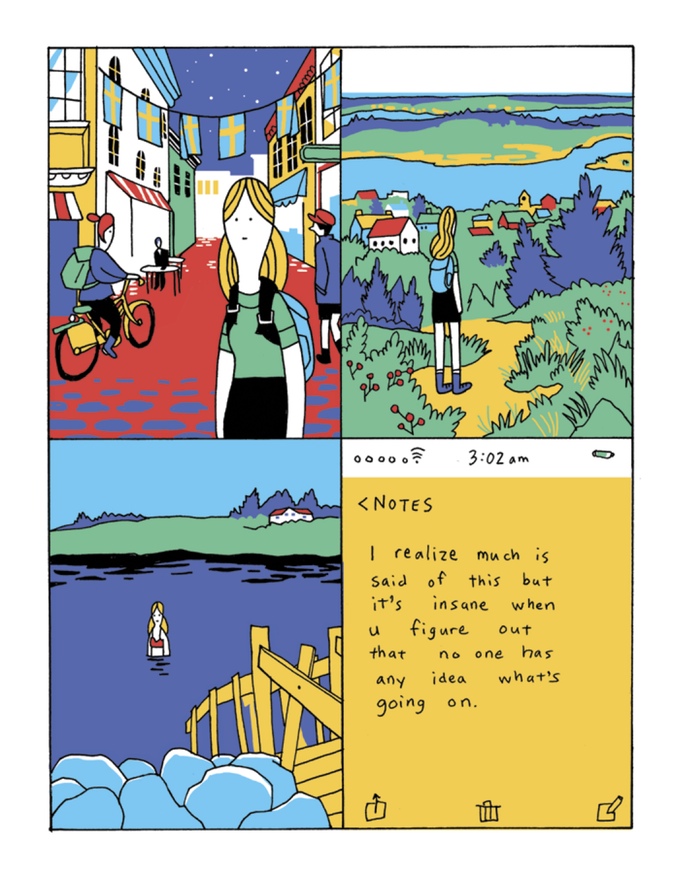 Elf Cat in Love by James Kochalka
When the incredibly conceited Elf Cat goes on a quest for the Ice Sword with his magical friend Tennis Ball, they will face dragons, magical hot dogs, snowflake princesses, and confront their feelings! If you find love in many places, can you see it when it is right in front of you?
James Kochalka is the first Cartoonist Laureate of Vermont and lives in Burlington, Vermont. His works include Monkey vs Robot, SuperF*ckers, the Johnny Boo and Dragon Puncher series for children, and his 14-year span of daily diary comics American Elf. He also releases music as James Kochalka Superstar.
100 black-and-white pages
140 x 216 mm (5.5 x 8.5 inches)
Retrofit/Big Planet's first HARDCOVER graphic novel!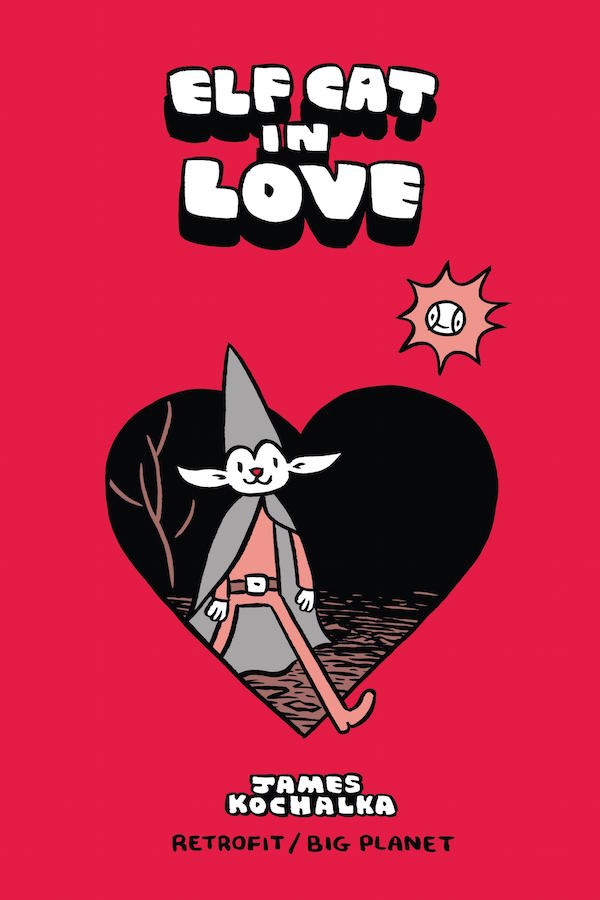 Summerland by Paloma Dawkins
Summerland is the story of Santana and her cousin Gwen who work on a play with Chucho while all three are vacationing in Summerland.
Paloma Dawkins animates and makes comics in the icy deserts of Canada. Her work includes art for the National Film Board of Canada, Epic Meal Time, Paul Galvin, Booya Videos, Deadmau5 and Imogen Heap.
48 colour pages
178 x 254 mm (7 x 10 inches)
Perfect-bound softcover graphic novel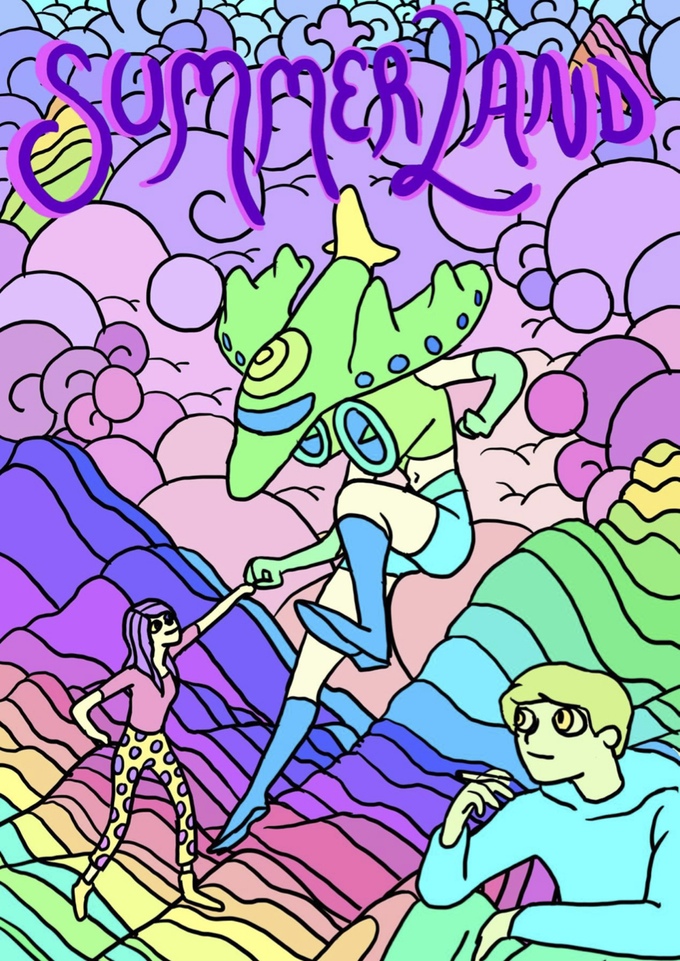 Libby's Dad by Eleanor Davis
Eleanor Davis is a cartoonist and illustrator who lives in Athens, Georgia. Her works include How To Be Happy (Fantagraphics Books), Stinky (Toon Books), as well as The Secret Science Alliance and the Copycat Crook (Bloomsbury) and Flop to the Top (Toon Books), both of which she created with her husband Drew Weing.
40 colour pages
178 x 216 mm (7 x 10 inches)
Saddle-stitched stapled comic book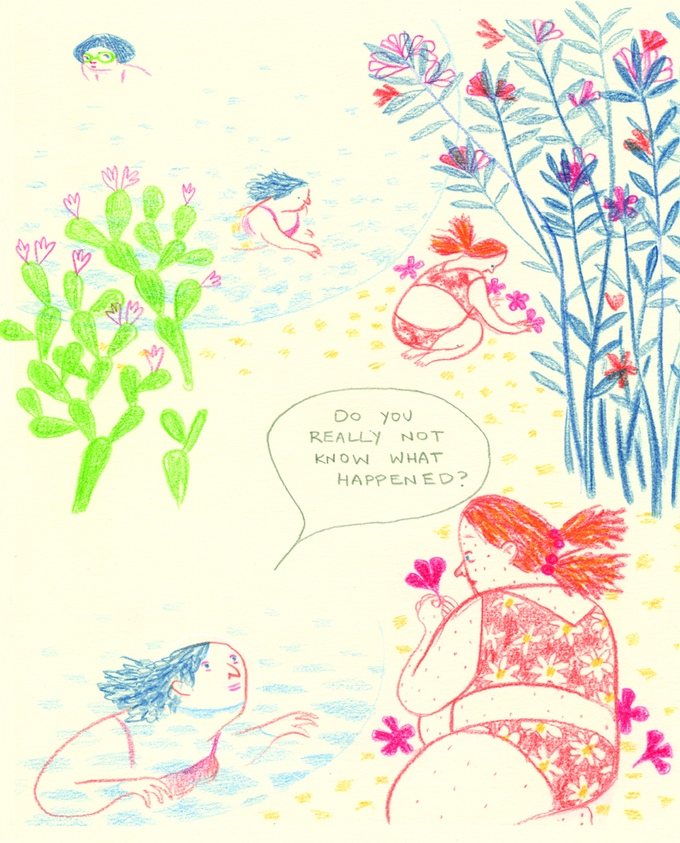 Our Mother by Luke Howard
Our Mother is a comedy about growing up with a parent who has an anxiety order.
Luke Howard received a MFA in comics from The Center for Cartoon Studies, where he now teaches. He lives in Vermont. His work includes Trevor and All Coons Look Alike to Me: The Life of Ernest Hogan, Father of Ragtime. His other new comic, Talk Dirty to Me, will be published by AdHouse in May.
32 spot-colour pages
178 x 241 mm (7 x 9.5 inches)
Saddle-stitched stapled comic book