SelfMadeHero have announced their 2021 Spring line-up of books which includes I Feel Love, an anthology featuring work from our 2018 Broken Frontier 'Six to Watch' artist Cat Sims (XENOS, Black Matter)! Full details in the press release below.
This Spring, SelfMadeHero takes you from the dark heart of romance to dancing plagues, spending time on the psychiatrist's couch and in the boxing ring. It revisits the lives of iconic British writers and Surrealist Spanish film directors. These six new graphic novels are sure to stimulate, provoke and entertain you.
APRIL TITLES
I FEEL LOVE
Edited by Julian Hanshaw and Krent Able
Fiction/ 152 pp/ paperback (colour)/ RRP £14.99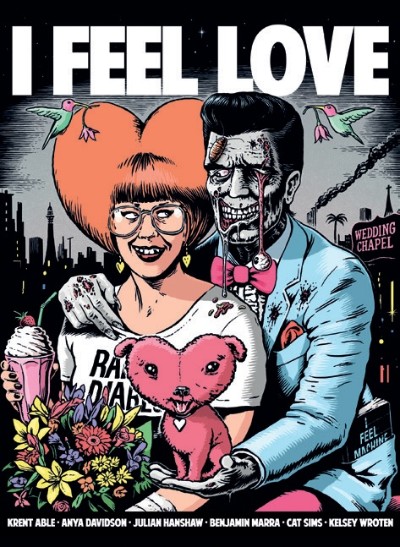 From the creative team that brought you the popular anthology I Feel Machine. Love makes the world go round. It can also turn your heart as black as coal. In a series of short fictions from international creators, Krent Able, Anya Davidson, Julian Hanshaw, Benjamin Marra, Cat Sims and Kelsey Wroten explore love's dark, twisted underbelly, and offer a much-needed antidote to everything that is sweet, cloying and conventional.
Through wife-swapping, slash fiction, medieval aliens, childbirth, swamp monsters and a mysterious black balloon, I Feel Love questions the one emotion that is meant to make us feel good—but that often does the exact opposite. As unflinching as it is honest, this is the kind of book you don't take home to meet your parents.
Publication date: 1 April, UK (30 March, US)
BUÑUEL: In The Labyrinth Of The Turtles.
Writer/ Illustrator: Fermín Solís
Biography/120 pp/ paperback (colour)/ RRP £14.99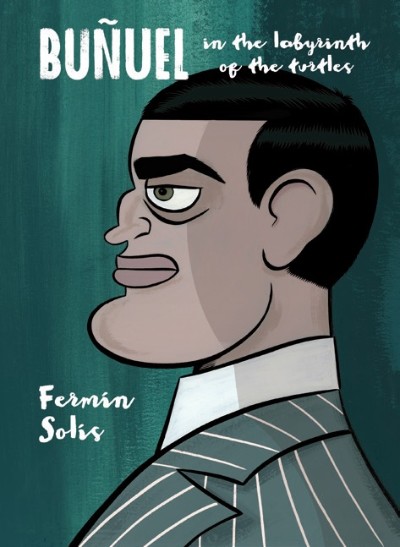 When making a short documentary about Las Hurdes, filmmaker Luis Buñuel was deeply affected by the harshness of the remote Spanish region and the extreme misery of the people who lived there, so he began work on the pseudo documentary Land Without Bread with his friend and film producer Ramón Acín . However, in the mind of the great surrealist, reality inevitably clashed with dreams and childhood memories, threatening both the film and his friendship with Acín. It was at this moment that the Buñuel of the future was born.
Fermín Solís's graphic biography depicts a decisive moment in the life of the great Spanish director of Un Chien Andalou and Oscar-winning The Discreet Charm of The Bourgeoise. This is the turning point when he doubted surrealism and contemplated embracing a more social type of cinema. changing the world by showing the hidden heart of reality.
Publication date: 15 April, UK (26 April, US)
THE DANCING PLAGUE
Writer/ illustrator: Gareth Brookes
Fiction/ 192pp/ paperback (colour)/ RRP £15.99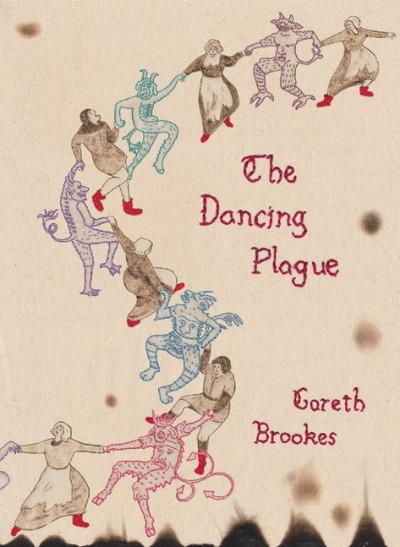 In 1518, hundreds of inhabitants of Strasbourg were suddenly seized by the strange and unstoppable compulsion to dance. Known as The Dancing Plague, Gareth Brookes recounts the events from the imagined perspective of its witnesses, Mary. Prone to mystic visions as a child, betrayed in the convent to which she flees, then abused by her loutish husband, Mary endures her life as an oppressed and ultimately scapegoated woman with courage, strength, and inspiring beauty.
Whether it's interpreted as a psychological reaction to social injustice or a collective demonic possession, the story of the "Dancing Plague" finds suitably extraordinary expression in the utterly unique mixed-media style of Gareth Brookes, best known for The Black Project and A Thousand Coloured Castles. The pioneering blend of his trademark "pyrographic" technique with sumptuously colourful (and literal) embroidery perfectly reflects, in a beautiful work of art, the enduring fragility of our human condition – from "choreomania" to coronavirus.
Publication date: 29 April, UK (31 Aug, US)
MAY TITLES
ORWELL
Writer: Pierre Christin Illustrator: Sebastian Verdier
Biography/ 160pp/ paperback (colour)/ RRP £14.99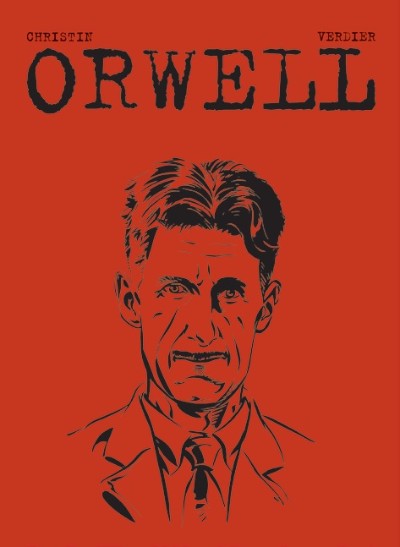 George Orwell's most celebrated works Animal Farm and 1984, predate the constant monitoring of people and data we are familiar with today by over 70 years. But his life was every bit as fascinating and forward-looking as his books.
Orwell studied at Eton, joined the police in Burma, fought in the Spanish Civil War, fiercely opposed Stalinism, and lived in London's slums while working as a journalist.
With illustrations by a team of artists including Annie Goetzinger, Juanjo Guarnido, Enki Bilal, Manu Larcenet, Blutch and André Juillard, Pierre Christin and Sébastien Verdier's Orwell offers readers an intimate yet definitive portrait of our greatest political writer, a visionary commentator of contemporary society .
Publication date: 13 May, UK (18 May, US)
FRINK AND FREUD
Writer: Pierre Péju Illustrator: Lionel Richerand
Non-fiction/ Psychology/ 216pp/ paperback (B&W) RRP £14.99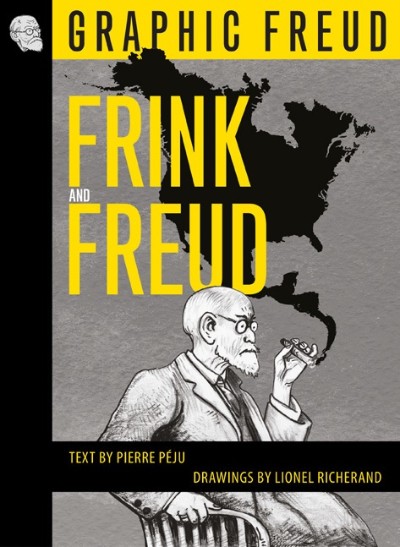 On a fundraising lecture tour in America in 1909, Sigmund Freud met Horace Frink, an early disciple of his theories of psychoanalysis, whose traumatic childhood and complicated personal life came to cast a dark shadow over Freud's professional career.
Inspired by this little known and tragic true story, artist Lionel Richerand and philosopher Pierre Péju have woven a spellbinding and thought-provoking fable of two divorces, three deaths, and a ménage à quatre.
Publication date: 27 May, UK (25 May, US)
JUNE TITLES
KNOCK OUT!
Writer/ illustrator: REINHARD KLEIST
Biography/ LGBTQ+/ 160pp/ paperback (B&W)/ RRP £14.99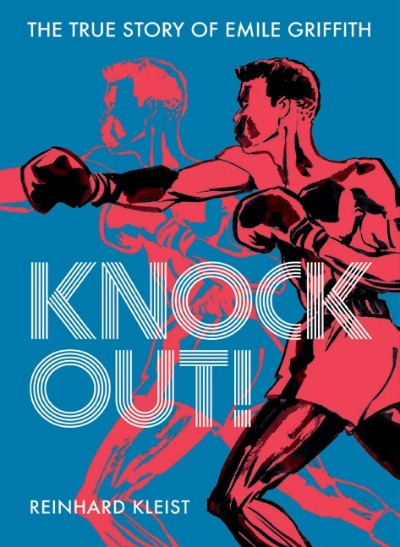 The American boxing champion Emile Griffith gained notoriety in 1962 when he brutally defeated the Cuban fighter Benny Paret. Ten days after the fight, Paret, who had directed a homophobic slur at Griffith during the weigh-in, died from his injuries.
From best-selling author of Nick Cave: Mercy On Me Reinhard Kleist, Knock Out! draws a powerful, emotive portrait of a bisexual black athlete who, facing racism and homophobia in 1960s America, found success in the world of boxing. This is the story of a fierce and ambitious fighter, and of a knock-out blow that ended one life and changed a second forever. The perfect companion to Kleist's The Boxer: The True Story of Holocaust Survivor Harry Haft (SelfMadeHero, 2014).
Publication date: 10 June, UK (8 June, US)