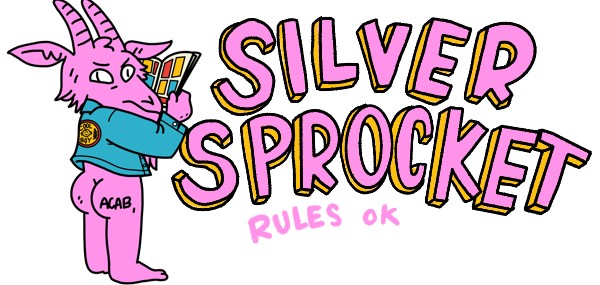 Silver Sprocket, our 2022 Broken Frontier Award winners in the Best Publisher category, did not have the best start to the New Year. They began 2023 with a storm-flooded basement at their San Francisco store that has seriously impacted on the radical indie publisher's operations. If you haven't sampled their catalogue of work, which ranges from the very best in alternative comics to socially relevant zines and minicomics, then check out some of our Silver Sprocket coverage here.
In a fine example of indie comics community looking out for itself Silver Sprocket's plight did not go unaided: "The great news is how incredibly our community showed up with dozens of people arriving less than an hour after our call for help to carry tons of indie comics upstairs away from the floodwaters." But at the moment they are still left with a wet basement, major furniture and fixtures damage, and sales affected by the knock-on effects of cleaning up the damage, with all other expenditure and bills continuing regardless.
Rosemary Valero-O'Connell's Golden Record coming from Silver Sprocket in Feb
Obviously there's never a good time for a smaller publisher to have to face challenges like these. But with everything the comics publishing world has gone through since 2020 this is a particularly tough time. So how can we help…?
Firstly you can pre-order upcoming Silver Sprocket titles here. There's a great line-up of books for 2023 and this is the perfect time to discover their output if you haven't before. You can also visit their new digital store here if downloads are more your thing. And if you just want to help out with a donation that's also possible here. These are good people publishing great work and providing a platform for so many deserving voices, both emerging and established.
If you're looking for my input for possible buys I would heartily recommend Nicole Goux and Dave Baker's Fuck Off Squad (above), Elle Shivers' Cicatrix, Tom Neely's Unfinished…, Mattie Lubchansky's The Antifa Super-Soldier Cookbook, Whit Taylor's Montana Diary, and anything from Ben Passmore. But whatever you can do, even if it's just sharing links on social media, will no doubt be much appreciated.