BROKEN FRONTIER AT 20! The practice of Simon Moreton may have evolved into a more multi-media incarnation but his place in the UK comics community over the last decade has nevertheless been a pivotal one. Simon is not just one of the key creative voices in UK indie comics in that time but has also been an organiser and facilitator, working to create spaces and platforms for others to showcase their work. He's been featured many times here at BF, and was an absolute must for this series of 20th anniversary interviews. A Simon Moreton interview is always a thought-provoking experience after all. And this one is no different… 
ANDY OLIVER: Last year saw the publication of your book Where? from Little Toller. It was a project that felt in so many ways like the destination your work has been leading to for so many years with its convergence of reflections on family, memory, place and time. What was the genesis of the book and what themes were you looking to explore within its pages?
SIMON MORETON: WHERE? came about after my dad died in 2017, six weeks after a cancer diagnosis. He was only 63.
Grief has a way of making you look backwards and my mum, my brother and I found ourselves talking a lot about our lives together. We've moved around a lot as a family, but our conversations kept coming back to our time in Shropshire. We moved there in 1987, to a little village called Caynham. Dad had got a job as an engineer on a radar station on a big hill called Titterstone Clee. He worked sociable hours, so did my mum. My brother and I played in the woods and on the computer and all that. It was a happy and formative time.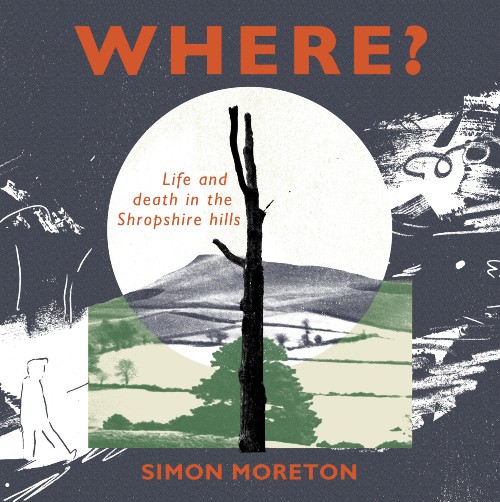 I found myself drawn to writing and drawing about that era, and the role that place played in our lives. But I also wanted to be careful about that rose-tinted vision of a childhood, and the idea that somehow just because we'd been through this trauma, we were somehow special. So I started thinking about those tensions – between joy and death and grief and identity and history. This became WHERE?, a mix of prose, comics, paintings, photos, and drawings. I self-published the material between March 2018 and December 2019 across four home-printed, handmade 100ish page issues of Minor Leagues. I then edited all that material into a single 300+ page book version, which got picked up by publisher Little Toller and was released in May 2021.
AO: Your work has been constantly developing over the last few years to the point that it now reads as a multi-media experience with narratives mixing prose, photography, comics, illustration, poetry and collage. What do you feel this blended approach brings to communicating the heart of your narratives to readers?
MORETON: Words and pictures being juxtaposed on surfaces are all over our culture, from illuminated manuscripts to tapestries to newspapers, magazines and kids' books. I'm just interested in what you can do when you fiddle with that premise. Plus, I suppose mixing up words and pictures is the essence of comics, so what I've been doing is just an extension of that.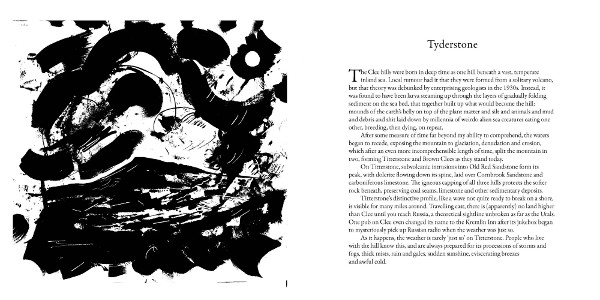 I'm working on a new book-thing called Now is the Time to Know Everything, which is about family history, a miscarriage, and the future. It is building on the approach I took in WHERE? but taking it a bit further – thinking about collage, photography, painting, design, deliberately varying ways of drawing. And also the prose, the voice of the thing, is shaping up to be a bit different. So – same themes, different way of exploring them, a different me exploring them? Maybe!
At the end of the day, though, I always try to make work I consider to be honest and open-hearted. Maybe that's what people respond to – the attempt, rather than the result?
AO: Last year you released the graphic narrative zine What is Britain?, which you described as "an imperfect polemic" and I described in review as "a quietly damning indictment of a broken country." It's struck me recently that even though we're in a time where we should be more angry than ever about social injustice that isn't reflected in the small press scene, whereas 10-15 years ago that kind of work was far more prevalent. Is that something you'd agree with and if so why do you feel that is?
MORETON: On the one hand, self-publishing is political in nature because taking control of the means of production is a radical act. Sure, it often involves you engaging with the existing commercial world, but at the end of the day the notion you can make something yourself and send it to a friend and understand yourself as an artist or a publisher is powerful. There are radical libraries, presses and distros and spaces – Dog Section Press, Active Distribution, Pen Fight, Glasgow Zine Library, to name a few – flying that flag.
There's also plenty of work out there dealing with the politics of everyday life without being explicitly P for Political – Sabba Khan's The Roles We Play, or Paula Knight's The Facts of Life, or Flocks by L. Nichols are just a handful of examples that BF has covered. Those all speak critically about the context that produces the circumstances they discuss – diasporic identity, miscarriage, gender, sexuality, all that.
On the other hand, I guess work that is directly polemic feels maybe a bit absent. Maybe it's because it's a complicated world and polemics feel like they're a bit one-note. Does making an angry zine with ugly paintings of politicians help anything, for example? I don't know.
Then again, is that work really not out there? One of the functions of this stage of capitalism is atomisation – a million different bubbles and groups floating around that don't always manage to overlap. The hyper-micro-genre world where we feel we need to have a niche to market ourselves works against connections across that stuff. It's built into the very fabric of the social media platforms we used to market ourselves -Instagram, Twitter, TikTok.
AO: Do you think there's currently too much of an emphasis on self-publishing as a route into being picked up by bigger publishers to the detriment of the creative process and the spontaneity of artistic discovery?
MORETON: Yes. There's something in the popular imagination that mainstream publishing will solve all your troubles, but it won't. It's selective, exclusionary, and unless you're insanely lucky, there's very little money it. Instead, we need better support for grassroots arts, better pathways for people from all backgrounds to make art, and routes for mainstream publishing to modernise, diversify and support new talent. We also need more support for smaller publishers and shops that exist in the ecosystem because they are also vital. Everyday opportunities to make and share art should be a basic right and not a privilege.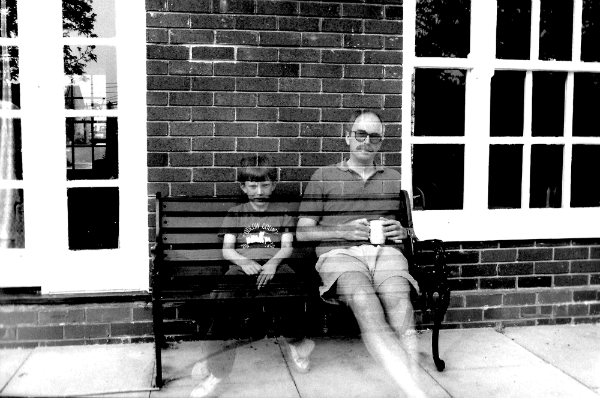 AO: We all know the more negative aspects of the comics scene and the challenges that creators face but given that we're celebrating 20 years of Broken Frontier in this series of interviews we're asking everyone a variation of this question. Over the last decade or so what were some of the key positive developments within comics/DIY culture as a scene/medium that you think are particularly worth celebrating?
MORETON: There's a few dinosaurs still clogging up the calendars, but the development of comic shows like ELCAF, Safari, SLCZF, and if I can say it, BCZF, has been helpful in creating a broader understanding of zines, comics and print cultures, and an audience for that stuff. There are still loads of things for us to think about with those events in terms of accessibility and diversity – not least because there's always a risk of replacing one aesthetic monoculture with another – but it's been really great to see events driven by values and not genres getting a foothold.
But for me it's Hannah Berry's work as Comics Laureate, and the work she did with the UK Comics Creator Survey, that has signalled an important shift for the community. That stuff surfaced loads of important issues and led to some positive changes and I hope will lead to a greater sense of ourselves as citizens of a community and the kinds of things we can and should expect as workers.
Visit Simon Moreton's online store here
Interview by Andy Oliver
Top BF logo by Joe Stone