It's back! Small Press Day 2018 will be held this year on Saturday July 7th as the comics community comes together once again to celebrate self and micropublishing across the UK and Ireland. Designed to put a special spotlight on small press creators and their work, the day brings artists into stores to meet readers and seeks to push their comics to new and wider audiences.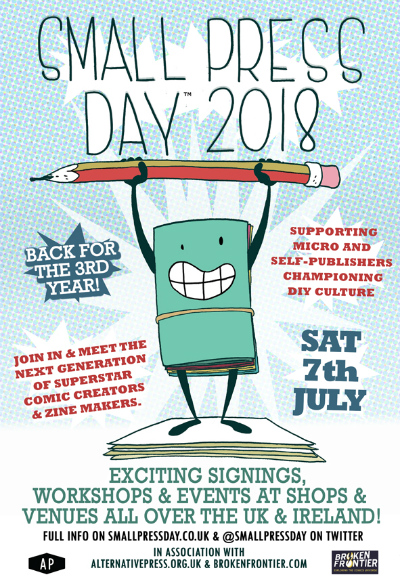 First held in 2016, Small Press Day was the brainchild of Private Eye cartoonist David 'Ziggy' Greene (Scene & Heard) and is co-organised by David, the Alternative Press's Amneet Johal and myself, Broken Frontier's Andy Oliver. But the real stars of the show, of course, are all the local activists and shops who put on events and signings. Last year there were no less than 25 events in the UK and Ireland and we're hoping that in 2018 we'll top that with significantly more.
Since SPD 2017 we've been looking to involve local "ambassadors" as well to help us keep abreast of the programme across the country and feed back to us on the day. If you're outside of London (we've got that covered!) and would like to be involved then get in touch with the Small Press Day team here. And don't forget to follow Small Press Day on Twitter here.
In the meantime enjoy a reminder of Small Press Day 2016-17 below!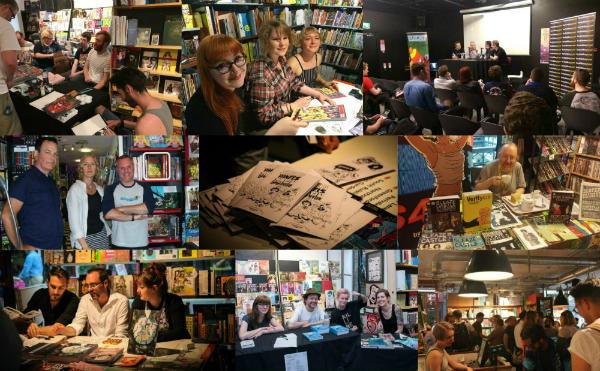 For regular updates on all things small press follow Andy Oliver on Twitter here.