Thought Bubble is approaching imminently and we're busy here in what passes for the Broken Frontier Bullpen in the fortnight before the convention weekend posting teasers of just some of the deserving projects launching at the festival.
Today's preview pick comes courtesy of Rebecca Burgess who will be debuting the new volume of Strangers and Friends at TB. Here's a summary of the premise…
The small town of Wootton Bassett begins to be haunted by a series of horrific murders. Hemu, a shy and geeky newcomer in town, becomes an easy target for the local community to point their finger at – he does have his fair share of secrets! But what secrets are the other locals hiding? Strangers and Friends is a two volume comic exploring the prejudices and gossip found within small communities, mixing fantasy-horror with social commentary on modern day Britain.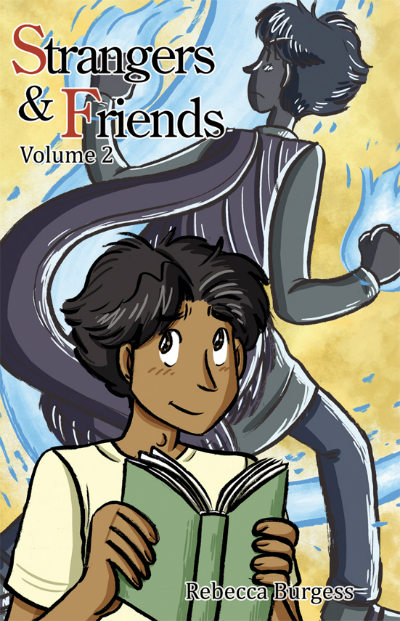 The book is split between the main narrative with intermittent folk and historical tales feeding into it. You can see sample pages of both below.
For more on the work of Rebecca Burgess visit her website here and follow her on Twitter here. You can find her at Thought Bubble at Table 127b in the ComiXology Marquee. 

For regular updates on all things small press follow Andy Oliver on Twitter here.