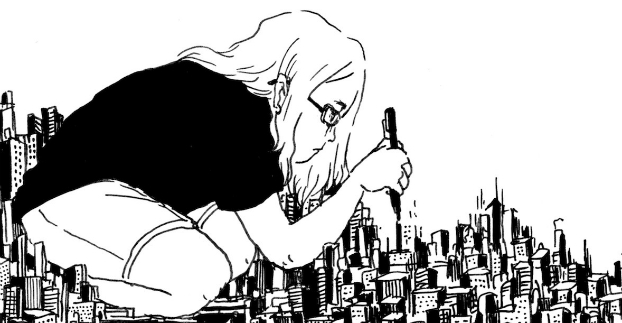 A second helping from yesterday's #hourlycomicday Twitter hashtag fun and games at Broken Frontier today as we compile all of creator-of-the-moment Tillie Walden's strips. If you missed our earlier collection of Danny Noble's Hourly Comic Day efforts today here then a quick reminder that the aim of the day is for comics practitioners from all aspects of the medium to capture their exploits and adventures in a comic strip through each hour of their waking day.
Tillie Walden is, of course, an artist taking the world of comics by storm this year. She was our 2015 Broken Frontier Breakout Talent Award winner and I've reviewed her first two books The End of Summer here and I Love this Part here in this column. You can also read my in-depth interview with her here.
Join Tillie as she provides us with a thoughtful but upbeat slice-of-lifer and marvel once again at her astonishing control of the storytelling tools of the trade…
(Click on each strip below to enlarge)
Like what you see? Then don't forget you can buy Tillie Walden's comics from the Avery Hill Publishing store here. You can also follow her on Twitter here.
To find out more about her work visit her website here. 
For regular updates on all things small press follow Andy Oliver on Twitter here.