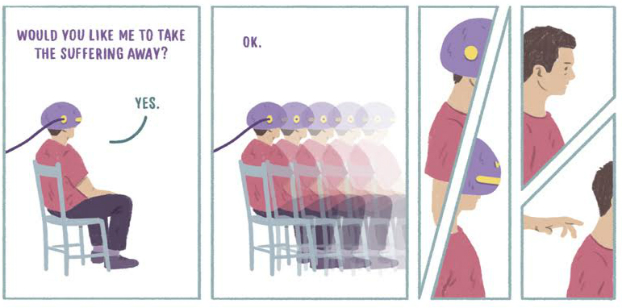 For a creator who is so adept at eliciting such powerful emotional responses in his readership there's perhaps something surprisingly sedate about the pacing of an Andy Poyiadgi comic. It's a testament to his measured timing and carefully reflective approach to his subject matter that he can bring us into his characters' lives so fully without the need for ostentation or over-elaboration to make his points. Storytelling flamboyance is always eschewed in favour of narrative subtlety in a Poyiadgi offering and his stories are all the more powerful for it.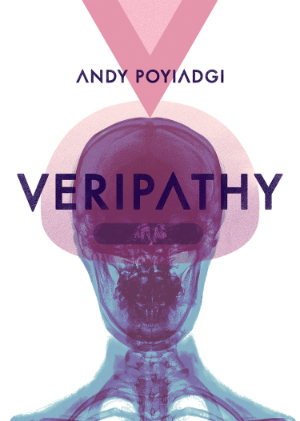 Veripathy is his most recent self-published comic examining a world where technology has allowed people to directly experience the emotions of others through a "veripathic communicator": a headset-style device that links individuals empathetically. In a series of brief strips this 20-pager explores how this scientific breakthrough is used by society whether its purpose is for therapeutic, social or health reasons.
Poyiadgi uses these short-form narratives to make quiet but salient points about how we interact with each other. The couple in a long-term relationship whose discover there are levels on which have never really known each other, for example, the memorial archive of veripathic signatures allowing the possibility of being "reunited" with a deceased loved one, or the long-term care home resident given a brief moment of respite from the rigours of ageing.
Whether the process is depicted as being employed beneficially, incompetently or vicariously, Poyiadgi's understated and often poignant insights are thought-provoking without ever degenerating into sermonising. The audience is invited to consider the potential underlying insidiousness of the enterprise while still being reminded of its rewards. And at its heart there are metaphorical parallels in Veripathy with our own obsessive contemporary pursuit of virtual relationships over real world connections.
As a piece of pure graphic design Veripathy is a gorgeous artefact with an often (though not exclusively) muted use of colour intelligently utilised to capture conflicting senses of emotional resonance. Indeed that feeling of connective clarity is just one exceptional facet in a comic that is a masterclass in the delicate manipulation of the form, from panel structure to dramatic timing to Poyiadgi's constantly inventive use of the page.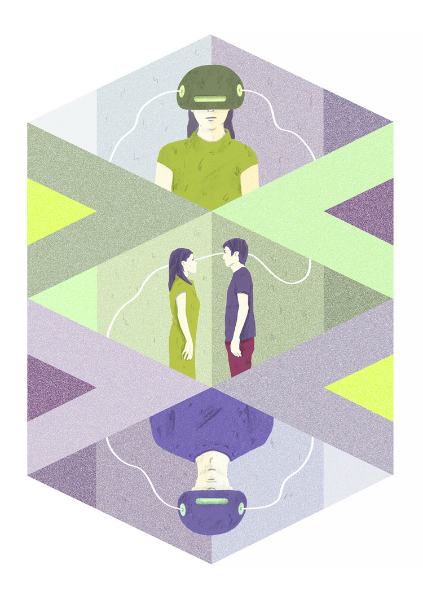 While the Broken Frontier Award-winning Lost Property may be Poyiadgi's most accessible work to date – in terms of an appeal to the widest possible readership – Veripathy is, at the very least, its equal in regards to his control and command of the comics page. Sublime in its emotional impact this is a compact comic replete with far more incisive observations on the human condition than its short page could ever suggest.
For more on Andy Poyiadgi's work check out his site here, follow him on Twitter here and visit his online store here where you can buy Veripathy priced £5.00. 
For regular updates on all things small press follow Andy Oliver on Twitter here.