Over the last few years artist Sarah Gordon had been producing a series of delightfully disturbing short horror comics with such a prolific zeal that I could barely remember from one comics event to the next which ones I'd already picked up. Vicious Creatures is a bumper anthology collection of those stories (and some new ones) which was funded via Kickstarter. Indeed I was quoted on the campaign page saying "Sarah Gordon's darkly fantastical tales and entrancingly grotesque storytelling speak to us of hidden truths about the human condition. Disquieting, macabre and yet eerily familiar, her unforgettable and uncompromising work claws its way into the reader's imagination with a relentless determination."
If that doesn't sell the book immediately then here's a few hundred extra words to try and persuade you…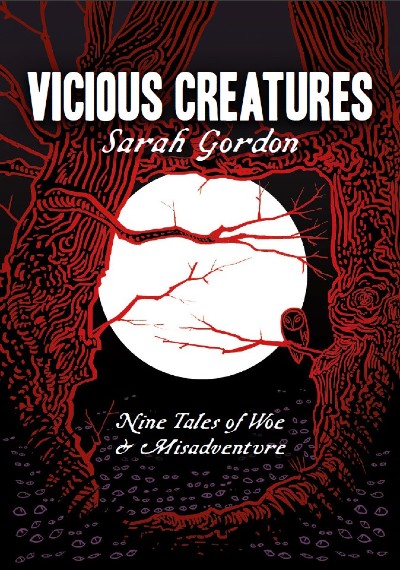 Gordon's practice which ranges from the bleakly humorous to the deeply unsettling has been covered on a number of occasions previously at Broken Frontier (though admittedly not nearly as much as it should have been) and you may have also seen her name attached to such high profile anthologies as 24 Panels, Femme Magnifique and Insider Art. Vicious Creatures, though, is arguably Gordon at work in the niche she is most at home with. Stories with a folk horror vibe that have a lurid feeling of the creepily ominous from their very first angst-ridden panels.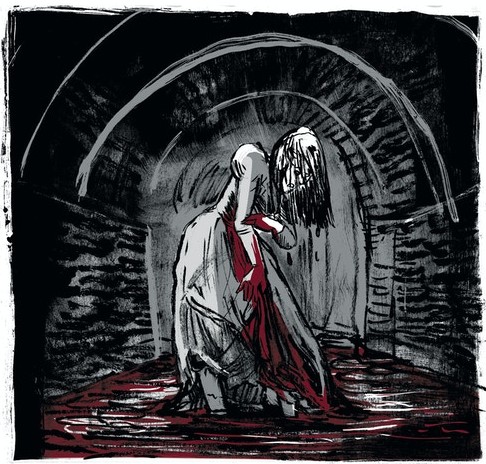 Queen Rat
Take the story 'Good Fortune', for example. From the moment its 18th century protagonist (and future highwaywoman) Mary makes an ill-advised bargain with a mysterious woodland-dwelling woman we know her fate is sealed. But here it's the storytelling journey we take that is of far more importance than its narrative destination. Similarly, we are oh-so-aware from the very beginning of 'Bat Society' that Alex's decision to join an eccentric group of nocturnal chiroptera enthusiasts is probably not going to end well. It's a compilation of tales with an unashamedly fatalistic vibe.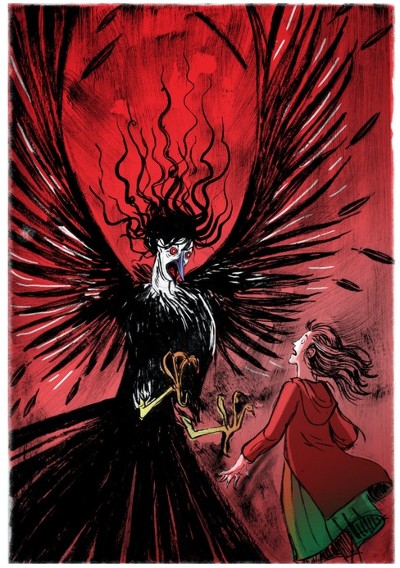 A Broken Thing
It's difficult to pick standouts in this creature-themed anthology when each entry is so neatly formed but 'The Salisbury Owl' with its art world intrigue, deadly rivalries and ambitious premise certainly benefits from its moody colouring and a chillingly atmospheric denouement. There's a hint of the supernatural mastery of M.R. James in 'The Lantern' with its naïve lead, a young man whose exploration of a haunted, abandoned house in 1932 is reminiscent of the bumbling academics investigating things they should have left alone in many of James's stories.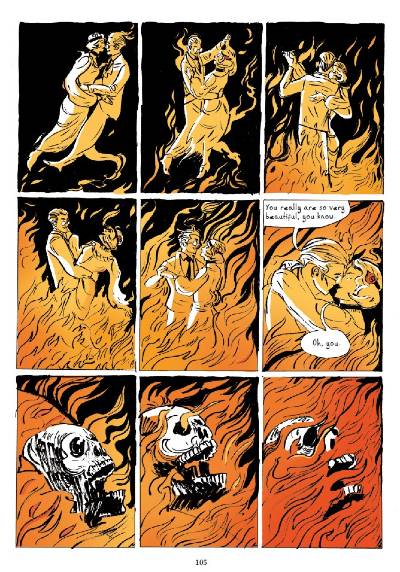 The Lantern
The apiarist's nightmare 'Sweetness' finds something horrific in the bizarrely innocent with magically animated wooden woman breaking out of the confinement of the regulated community of sister dolls in search of love, while 'Mud' sees a young woman blundering upon a weird mystical rite in the countryside that will change her life forever. You will never look at toads in the same way. It's also the most visually spectacular entry in the book, though the carefully choreographed graphic allegory of 'Darling' comes a close second.
Sweetness
These nine stories in Vicious Creatures work on dual layers with the audience able to enjoy them on a surface level as haunting gothic horror or to look more deeply for their own truths within each entry. Indeed human frailties and foibles are abundant throughout, but readers may also find themes of rejection, identity, conformity and corruption – to name a  few –  within each tale. It's Gordon's lingering, unsettling visuals and moody colours, though, that will doubtless stay with the reader the longest. Batrachian orgies, skeletal dancing, the tender embrace of flames, and nature at its most grotesque and unforgiving all make their presence felt.
Mud
The British small press scene has always been particularly articulate when it comes to visionary takes on horror (Douglas Noble, Dan White, EdieOP, Andrew Warwick… to name just a handful) but Gordon's own brand of graphic melancholy creates something unique out of the recognisable standards of the horror genre. Vicious Creatures is already one of my absolute favourite horror comics collections. Pick it up and watch it become one of yours as well.
Sarah Gordon (W/A) • Self-published, £16.00 (print)/£10.00 (digital) 
Review by Andy Oliver