Back in 2021 Yetunde Ekuntuyi was another artist we featured in a creator round-up on the site after she participated in our Broken Frontier Small Press Day one-tweet review event on Twitter. On that occasion the work featured was a powerful metaphorical piece on mental health. This month Ekuntuyi is one of the many featured artists in the Shortbox Comics Fair with The StarBrigade In: A Quest to Help a Friend, a very different offering to that previous work that directs itself at a more all-ages audience.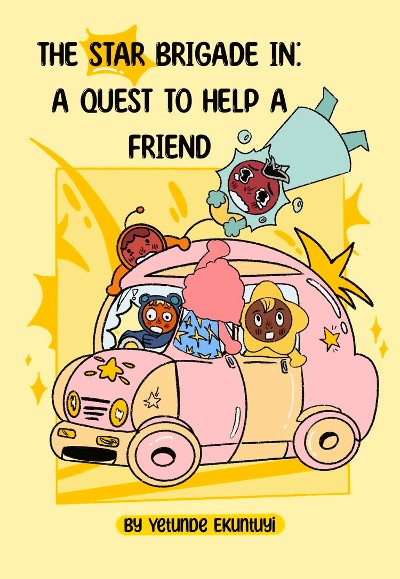 When StarStruck's big theatre debut is threatened by the venue's closure they look out their pal StarBuddy for consolation. But StarBuddy has plans to enlist the whole of the StarBrigade in order to help out their distraught pal. Can the gang save the day by raising the money they need and making sure StarStruck's dreams come true?
The visual appeal of Ekuntuyi's characters is built on their stripped back and representational qualities, ensuring that the reader instantly reads their emotional states and empathises with them. While the story is not overly elaborate it doesn't need to be for its target audience, communicating a valuable message in a fun and non-preachy way.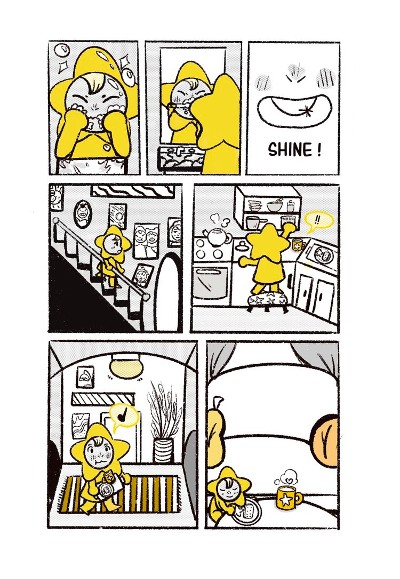 What really impresses in The StarBrigade In: A Quest to Help a Friend though is Ekuntuyi's ever imaginative uses of lettering and speech balloons to enhance the mood of individual scenes or character interactions. An early one-panel page where StarBuddy and StarStruck sit at the bottom of the page on the sofa while their back and forth conversation hovers above them, for example, wherein attention and tempo constantly shifts as intertangled speech balloons and lettering change size in reflection of the rhythm of the discussion. Or a sequence where a texting conversation on phones is given an extra degree of interactivity by the StarBrigade almost inhabiting their speech balloons.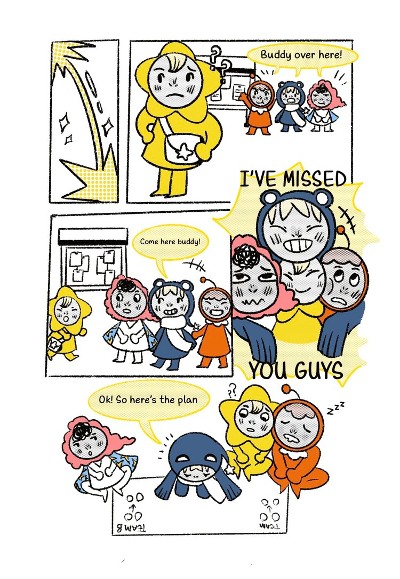 While describing a comic as sweet and feelgood may be open to accusations of critical complacency those words do seem particularly apt for this very likeable short story. One that the title of which would seem to imply is just the first of a number of adventures for this endearing cast of characters.
Yetunde Ekuntuyi (W/A) • Shortbox Comics Fair/Self-published, £4.00
Review by Andy Oliver