Ground-breaking and boundary-pushing comics that explore, embrace and exploit every last vestige of the unique possibilities of this wonderful form are what we exist for here at Broken Frontier. The output of Minneapolis micropublisher 2dcloud embodies all those principles. Over the last few years they've given us publications that challenge, that force us to question our definitions of sequential art, and that consistently seek to expand our understanding of the medium's potential.
Like many smaller indie outfits they've gone the route of late of providing seasonal subscriptions via crowdfunding platforms. Their current campaign, featuring creators like Austin English, Andrew Burkholder and Sarah Ferrick, has less than a fortnight to go and it deserves your support. You can back their Winter Collection here on Kickstarter and if you'd like some indication as to the type of books they've put out to date you can read a number of my 2dcloud reviews at Broken Frontier in 'Small Pressganged' here. Those write-ups include work from Anna Bongiovanni, Noah Van Sciver, MariNaomi, Christopher Adams and Nic Breutzen.
Watch the crowdfunding video below for more details of the comics and artists involved. All the publications are also listed underneath.
Gulag Casual by Austin English
Gulag Casual, the new collection by acclaimed illustrator and cartoonist Austin English, presents some of the most mature and sustained work yet from a constantly challenging and essential artist. This new suite of short stories collects material from 2010—2015, showcasing the kind of imaginative imagery which firmly establishes English as one of the most innovative cartoonists in practice today.
Mirror Mirror
Features work from: Tracy Auch — Nou — Andrea Bjürstrom —Leslie Weibeler — Caroline Hennessy — Nicholas Verstraeten — Katherine Poe — Sarah Ferrick — Connor Willumsen — Leon Sadler [ed. Blaise Larmee]
10 artists. 11 bodies of work.
2dcloud's flagship anthology.
Cover by Sarah Ferrick.
Lyrical drawing — Libidinal drawing — Comics — Drawing practice — First person drawing — Third person drawing — Embodied practice — Cartoonist turned poet — Mirror as tampon — Works on paper — Bitmap v Grayscale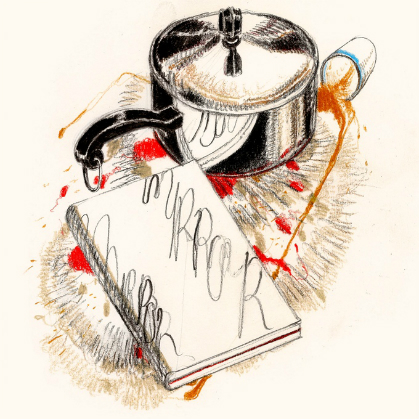 ITDN by Andrew Burkholder
ITDN Group published a series of comics pamphlets from 2010—2014. Each issue was anonymously authored and included the possibility of being created by a different person. The 'group' — plural, informal, and rigid — is the only thing cohering the series together. A follow-up to Qviet, this collection documents Burkholder's earlier years, providing insights into his explorations of the themes and concepts that underpin many of his more broadly received works.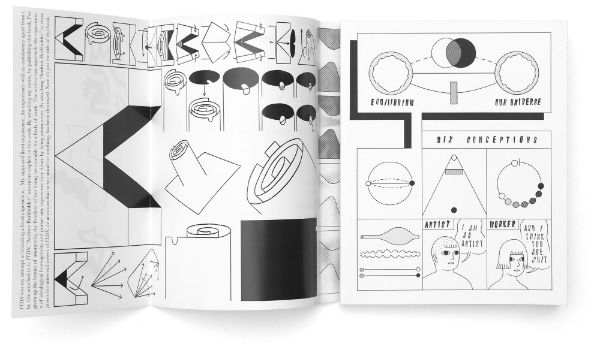 Sec by Sarah Ferrick
Sarah Ferrick's output from 2014—2016 has taken the form of love letters. From the carefree Ssong, to the despairing Hey, and now to the blooming flowers of Sec.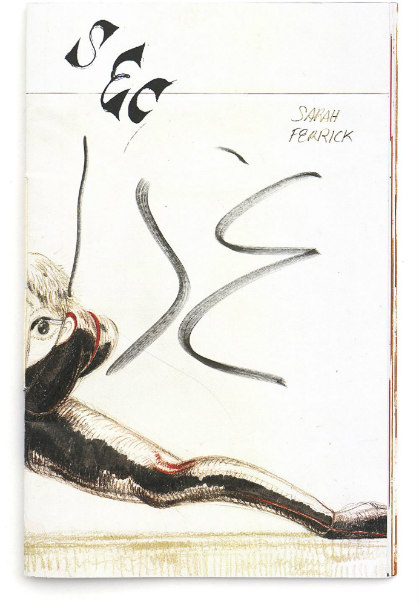 Altcomics Magazine #2
The printed companion to our documentary film—in—progress. This second issues features interviews with cover artist Sarah Ferrick (Chicago), Frank Santoro (Pittsburgh), Austin English (New York), & Dylan Williams.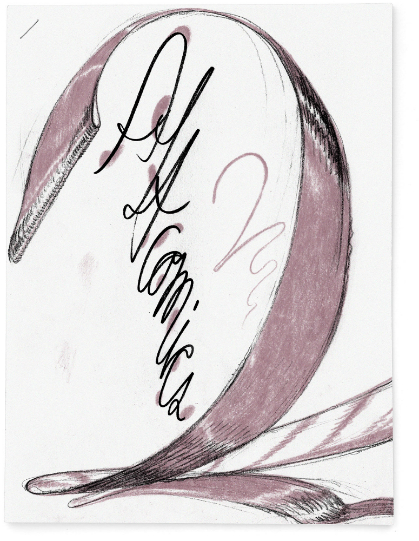 A reminder of that Kickstarter link here. You can also follow 2dcloud on Twitter here. 
For regular updates on all things small press follow Andy Oliver on Twitter here.