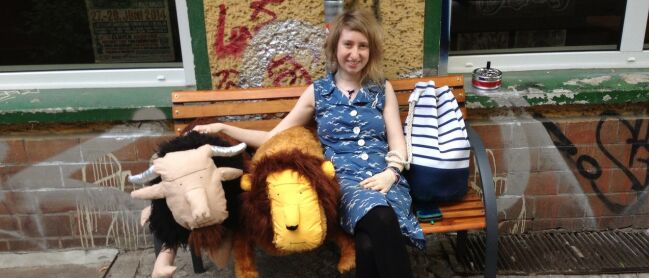 Lizz Lunney (above), Esther McManus, Howard Hardiman, Alys Jones and more feature in May's round-up of what the great and the good of the small press scene are up to, both within and without the world of comics…
Alys Jones – she of the frankly astonishingly good Great War graphic novelette Beyond the Wire (covered at BF here) – is currently blogging about her new illustrated project-in-progress From White City to War exploring how Bristol went to war in 1914. Alys's powerfully expressive work is always worth a look, as Tiny Pencil fans will know! Definitely one to bookmark and watch as it develops.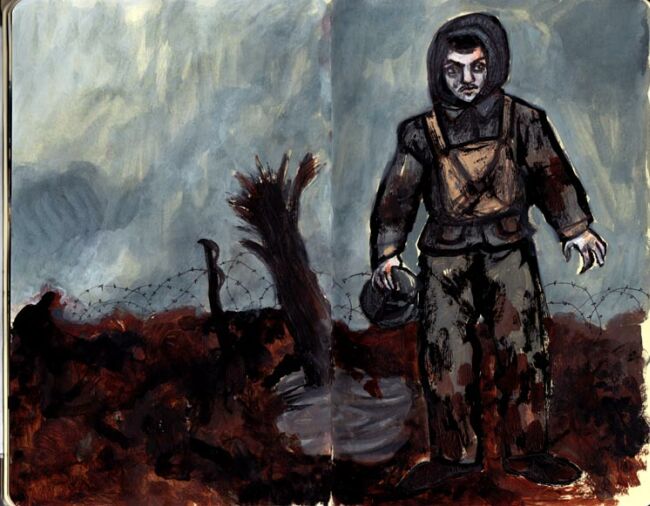 Minneapolis-based micropublisher 2D Cloud are now offering 2014 subscriptions here (image below). One of the more challenging, experimental and boundary-pushing outfits on the small press circuit, their comics are a frequent presence as part of the 'Small Pressganged' review strand with Yule Log and Strong Eye Contact by Christopher Adams, Out of Hollow Water by Anna Bongiovanni, and Deep in the Woods by Noah van Sciver and Nic Breutzman all getting recent BF coverage. A publisher who deserve your support and custom!
Howard Hardiman – whose excellent The Lengths was one of the very first small press comics I felt the need not just to cover but to actively champion in the early days of 'Small Pressganged' (see coverage here, here and here) – currently has an exhibition alongside Laura Hathaway entitled 'Line & Shade' at the West Galley on the Isle of Wight until May 31st.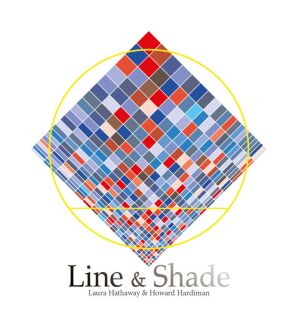 Details in italics below from the official press and you can find out more about the exhibition here. And don't forget The Lengths was collected as a handsome hardcover book at the end of last year by eclectic UK indie publishers Soaring Penguin Press.
"Line & Shade is an exhibition showcasing the works of emerging Island artists Laura Hathaway and Howard Hardiman. Pieces are formed from extensive creative dialogue and exploratory discussions focusing around the subconscious, ritual, geometry and form. Laura's psychological, minimalist sculptural pieces and Howard's prints and paintings play against one another – a meticulous, obsessive process and transformation uniting their works."
If you are a fan of graphite-based artzine anthology Tiny Pencil and you haven't visited their website yet then you really are missing out. Bursting with interviews with the book's talented creative voices it's the perfect complement to the physical product. You can read all of Broken Frontier's Tiny Pencil-related coverage here.
Esther McManus – some may remember I had glowing things to say about her beautifully tactile dark fantasy The Elder at the beginning of this year here – has a comprehensive piece on her blog on 'Self-publishing and Creative Practice' summarising a recent talk she gave on that subject in Oxford.
 The following opening remarks should serve as ready enticement to check out Esther's thoughts:
"I want to explore the position of self-publishing as a conscious and liberating choice, and a satisfying medium for creative expression – it doesn't need to be seen as a last resort for your work, or some kind of self-indulgent and vacuous vanity publishing."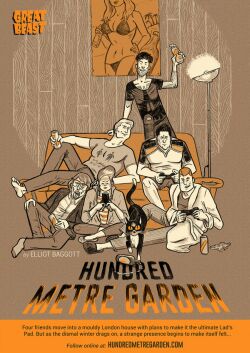 As reported extensively recently, Elliot Baggott's webcomic Hundred Metre Garden – an atmospheric urban mix of the familiar and the unsettling – has been picked up for publication by the ever reliable Great Beast. I briefly mentioned the strip in my last 'Small Pressganged' webcomics round-up here. What began as a seeming student house soap opera soon evolved into something far more layered with an intriguingly sinister undercurrent. A canny choice from Great Beast whose catalogue of comics projects from new UK talent grows ever more impressive every month.
And finally Lizz Lunney (pictured at the top of this article) – whose Take Away! collection from Blank Slate Books was recently covered at BF here – has been in Berlin for the Pictoplasma festival and conference which is celebrating its tenth anniversary of "pushing forward a unique, playful and interdisciplinary investigation of the visual avant-garde and graphic arts in the digital age." Lizz was one of the keynote speakers this year and has also taken her Lost Pets exhibition to the streets of Berlin, giving the residents there an opportunity to be exposed to some of escaped denizens from the wonderfully bizarre realms of the Lunneyverse. Check out the Lost Pets' adventures here.