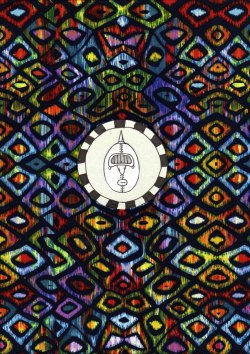 It may have a middle ages setting but all that's missing from Rob Jackson's A Handful of Groats to fully underline its Western genre influences is an Ennio Morricone soundtrack. Taking that old cowboy movie standby of a stranger-for-hire becoming embroiled in local conflicts, Jackson transposes it to a medieval timeframe in a tale of turmoil and treachery, all spiced up with some Itchy and Scratchy-style cartoon gore.
Arriving in a rundown village, an enigmatic knight learns that the plight of the locals has become perilous since Lord Whitley, the local nobleman, died. His three wastrel sons subsequently started systematically enlarging their own estates which eventually brought them into conflict with the other major local landowner the Bishop of Sandbury. As the feud between them escalated each side continued to bolster its forces with mercenaries and ne'er-do-wells, trapping the villagers in a small war between nobility and clergy. Seeing an opportunity to make some money, in the form of those titular groats, our knightly protagonist begins a campaign for financial gain over justice that will manipulate all sides of the dispute by its end.
As I've said before when reviewing Jackson's work (see my 'Small Pressganged' reviews of California and The Storytellers here) there's nothing remotely sophisticated about his comic strips. His art is unrefined, and his dialogue sometimes a little stilted (in this case it also contains what prove to be actually rather endearing anachronisms). But none of that actually impairs the reading experience. Indeed, there's something wonderfully contradictory about the whole package of a Jackson book because however rudimentary his narratives appear on a casual glance he is, quite simply, a natural storyteller. His comics are never going to be about stylish or incisive uses of the medium's form but they are always entertaining, likeable and, simply put, bloody good yarns. I'll settle for that over pretension, and method over substance, every time…
The opening pages of A Handful of Groats
Each issue of a Rob Jackson comic contains at least one line or sight gag that is an absolute gem. That's very much in evidence in A Handful of Groats with a moment where an ambush is facilitated by a disguise so ridiculous that it borders on genius. I also particularly liked a dungeon employee ruminating on his job security after a recent scarcity of victims to torture. And there's a piece of violent slapstick involving a religious icon and a cannon that you can see coming pages beforehand that is nonetheless well worth the wait.
If you are new to Rob Jackson's work I would still recommend The Storytellers as an entry point to his distinctive approach to the comics page. But A Handful of Groats is full of all those agreeable little quirks that make Rob's comics such a pleasure. An acquired taste, perhaps, but one that once obtained is most unlikely to be relinquished.
For more on Rob Jackson's work check out his website here. You can buy a copy of A Handful of Groats from his online store priced £3.50.