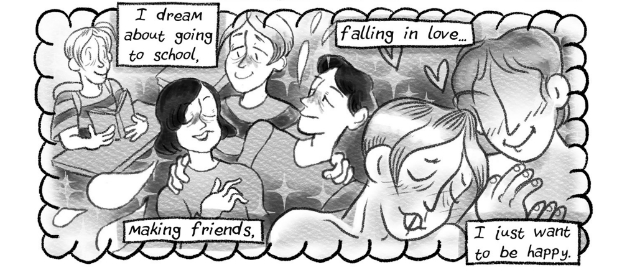 The Broken Frontier Small Press Yearbook 2016 – a showcase celebration of this column's 'Six UK Small Press Creators to Watch in 2015' – debuts in print this week featuring the work of that fabled half dozen of Rozi Hathaway, Jess Milton, Danny Noble, Emma Raby, Alice Urbino and Adam Vian, alongside a whole host of established British-based comics creators who began their careers in the world of the small press.
To commemorate this exciting event, I have been talking to those six creators about their Broken Frontier Small Press Yearbook contributions, looking back with them on their year of dedicated coverage at BF, and asking them how their practice developed in that time.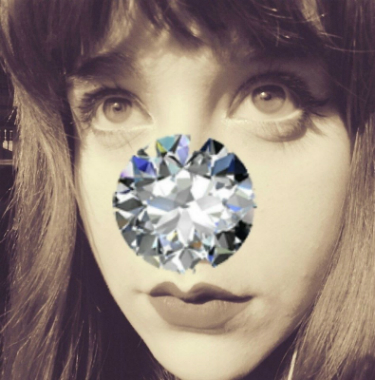 Today I'm chatting to Alice Urbino who is part of the Comic Book Slumber Party creative collective whose anthology Fairytales for Bad Bitches was nominated for a British Comic Award last year in the Best Book category. Alice's work often falls into the graphic medicine strand of comics with her series Dimension being an excellent example of her ability to connect with her readership through the use of powerful visual metaphor. 
I caught up with Alice to ask her about her BF Small Press Yearbook offering and what we can expect from her in 2016… 
ANDY OLIVER: Can you give us a short spoiler-free summary of your story 'Teenage Dirtbag' in the Broken Frontier Small Press Yearbook?
ALICE URBINO: The story is basically about feeling overwhelmed and not being about to pull yourself out of the hole and ending up choosing the familiar comfort of depression whether it's the right thing to do or not.
How does it fit into the anthology's theme of "breaking frontiers"?
I guess it's about breaking the physical frontier of the underground to the outside world and being pushed out of your comfort zone.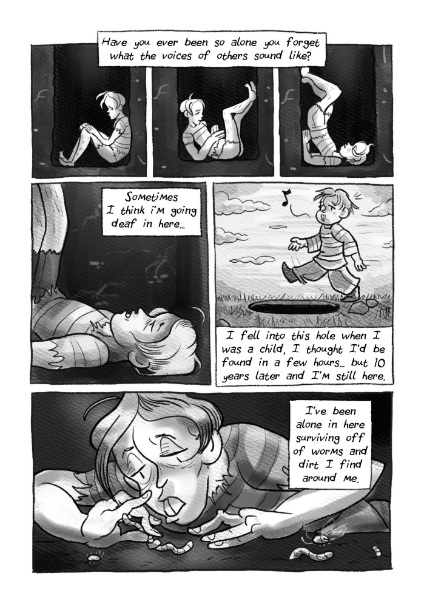 How do you feel your comics practice evolved in 2015?

I don't feel like it evolved much other than my lines have become more confident.
What went particularly well for you in the comics world in 2015? What were your most memorable highlights?
To be honest I think 2015 was a pretty rough year for me comics-wise… I kind of took a break and didn't create much and I think most of my highlights have really started to begin in 2016. I wish I had taken more advantage of being one of the "chosen six". Though I did create more with Comic Book Slumber Party in 2015 and had fun creating T-shirts and one-off designs and making the rounds at conventions.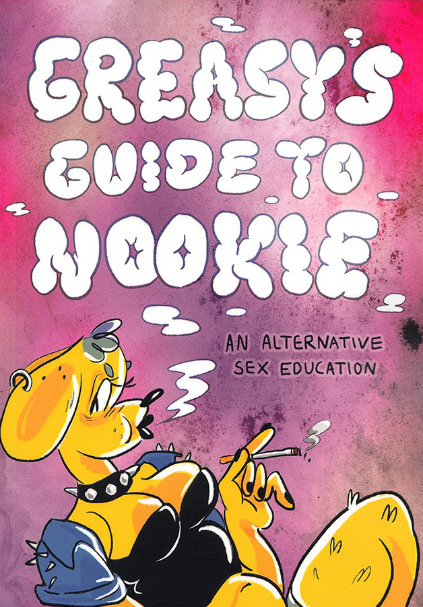 Alice's cover to Greasy's Guide to Nookie from Comic Book Slumber Party
What's coming up from you next? What future projects can you share with us?
I'm not sure if i'm allowed to say much about it but I've been working really hard on a new comic for an anthology that will be published in the future! I definitely think it's the best work I've done to date and I'm really proud of it. I won't say what book I'm adapting… So look out for the next edition of The Graphic Canon! I'm really excited for it. I hope to make more for myself this year too.
If you could give the new 2016 'Six to Watch' creators one piece of advice for the next twelve months what would it be?
Take advantage of the free amazing coverage and support Andy gives you and don't waste it like I did! Ride it out! Go to as many Drink & Draws and events as you can and meet all these amazing people. I genuinely love every person I have met through this and am so grateful to be a part of it.
The Broken Frontier Small Press Yearbook launches at London's Gosh! Comics tonight April 29th and Alice Urbino will be signing copies on the night. Full details here and on the Facebook event page here. Pre-orders are available online here priced just £6.00 plus postage.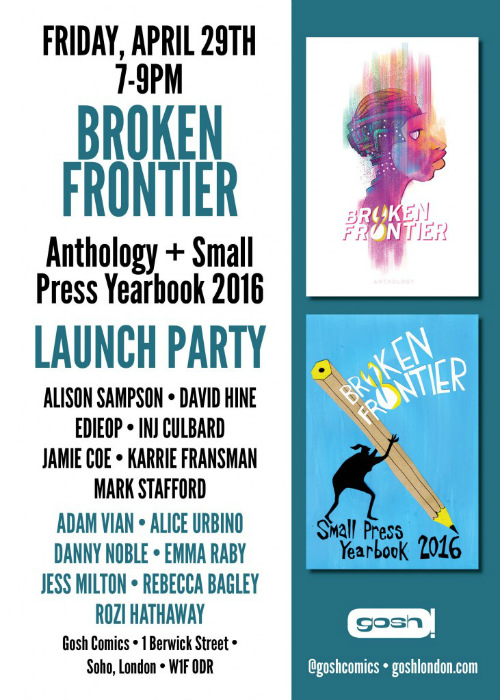 For more on Alice Urbino's work check out her site here. You can also follow Alice on Twitter here. 
For regular updates on all things small press follow Andy Oliver on Twitter here.