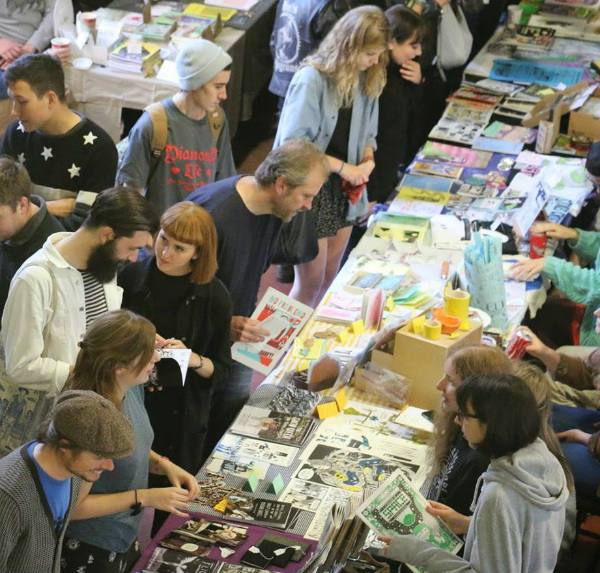 This Saturday October 1st sees the return of the Bristol Comic and Zine Fair (BCZF) to the ever welcoming the Station venue. An event that includes a broad spectrum of micro and self-publishing alongside DIY culture, it's been curated this year by the team of Esme Betamax, Hannah Chapman and Amy Cook. Last year's fair was where I first encountered two of this year's Broken Frontier 'Six Small Press Creators to Watch' in the forms of Emily Rose Lambert and Ellice Weaver. So you can be assured of BCZF's excellent track record as far as we're concerned here at BF!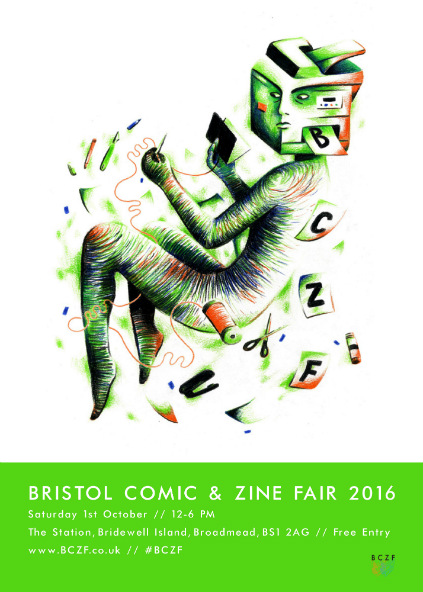 Indeed, tabling at this year's fair are cross-generational 'Six to Watch' and Broken Frontier Small Press Yearbook artists Rebecca Bagley (Tick – below left) and Rozi Hathaway (Njálla – below right) whose second Sneaky Business anthology (reviewed here at BF this week) debuts at the fair. Other regular names from this column who will be exhibiting include Simon Moreton (Minor Leagues), Elizabeth Querstret with her new zine The Last Time, Avery Hill Publishing who will be launching our 'Comic of the Week' Tim Bird's Grey Area: Our Town, our recent interviewees Good Comics, Decadence Comics and Mike Medaglia (One Year Wiser).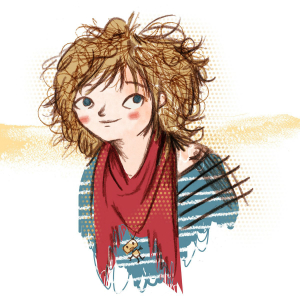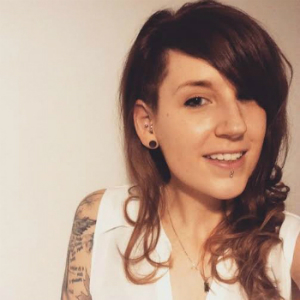 There are far too many artists, obviously, to list them all here. But some interesting work from BCZF exhibitors to come my way this year that I have yet to cover at Broken Frontier has included the powerful graphic medicine of David Biskup's Seagram,  Paul Ashley Brown and Peter Lally's satirical Defective Comics, Dave (Lines of Enquiry) Crane's intriguingly experimental One Thing and Another, Rebecca K. Jones's thoughtful mini-meditations on the housing crisis in Let's Go Home, and a whole host of absolutely gorgeously illustrated zines and comics from Emily Gilbert. You can check out the full line-up here.
Some other titles to look out for…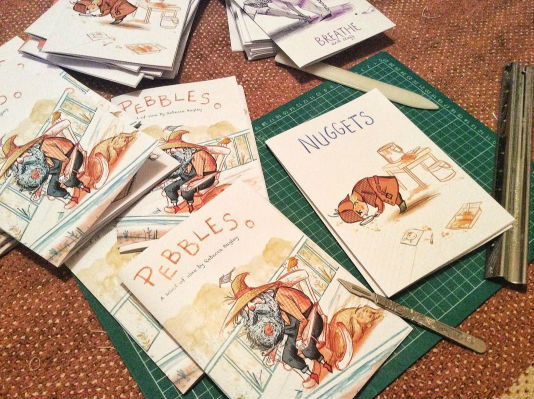 Rebecca Bagley has three new zines for your consideration.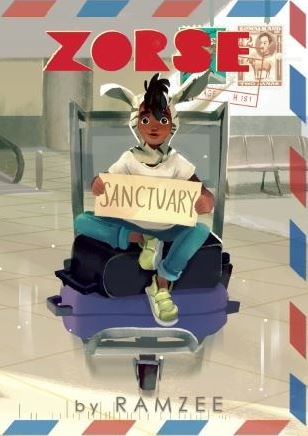 Ramzee's British Comic Award-nominated title will also be on sale tomorrow.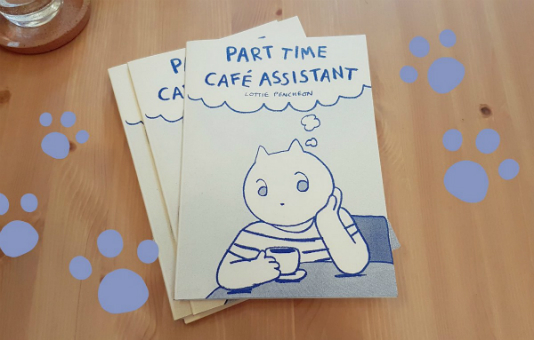 Lottie Pencheon also has a new comic debuting!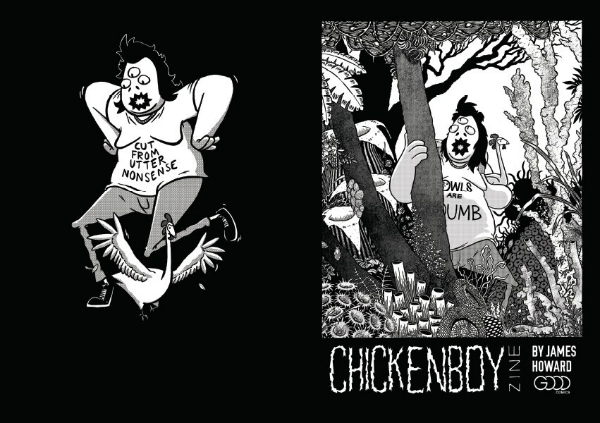 James Howard's Chickenboy Zine will be launched by Good Comics.
For those wanting to keep the comicky celebrations going on into the night there's also an after-party with karaoke included. Check out the vibrant poster by Alice Urbino, another Broken Frontier 'Six to Watch' creator, below…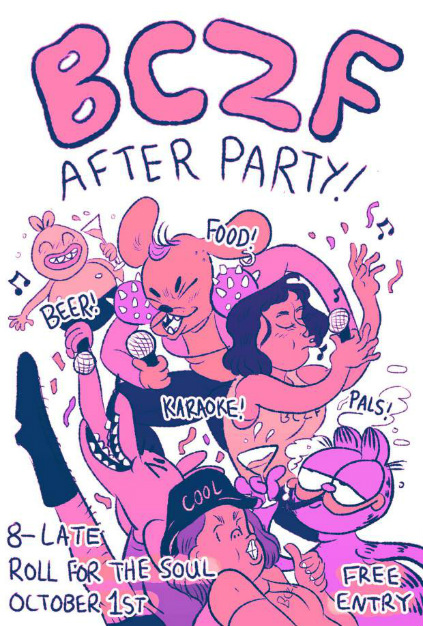 For full details on BCZF visit the website here. See you on Saturday!
For regular updates on all things small press follow Andy Oliver on Twitter here.