Broken Frontier proudly announces the winners of the 18th annual BF Awards, as voted for by you our readers and the BF team.
Twelve months ago when I wrote the intro to the 2020 Broken Frontier Awards I spoke of the unprecedented interest they had received that year. We certainly topped even that impressive performance this year with double the votes of 2020 in 2021, making this by far the most successful BF Awards to date. Awards and end-of-year lists are, I'm aware, not to everyone's tastes but what we try to achieve with our Broken Frontier iteration is to showcase work from all areas of comics publishing. If you're here for the serial comics, genre fiction work then why not also investigate some of the self-published and indie comics spotlighted in the nominations, and vice versa? As I often like to say on Twitter "comics can be whatever we want them to be" and the breadth and depth of the practice below is a testament to that.
This year's winners have a large proportion of socially relevant comics among their number, underlining the connective power of the form in communicating personal experience. The always popular Breakout Talent category sees Sabba Khan win for her debut graphic memoir The Roles We Play, her acclaimed "exploration of identity and self as a second-generation Muslim migrant" while new micropublishing venture Quindrie Press take the Best One-Shot anthology for When I Was Me: Moments of Gender Euphoria with its multiple positive stories of the trans experience.
Black Josei Press get two nods with Jamila Rowser as Best Writer for Ode to Keisha, a beautiful account of Black sisterhood (illustrated by Trinidad Escobar), and Best One-Shot going to their re-presentation of Robyn Smith's powerful The Saddest Angriest Black Girl in Town examining the spaces where Blackness and mental health converge. And in the fiercely contested Best Graphic Non-Fiction spot Rebecca Hall and Hugo Martinez's Wake: The Hidden History of Women-Led Slave Revolts is the book of the year for that category (watch out for BF review of Wake very soon!).
The Best Graphic Novel Award for 2021 is a singular event in the history of the BF Awards. In a category where any book could have won, and where the top choice changed every time I refreshed the ballot, we had the near unbelievable result of a tie in the public vote (incredible given the thousands upon thousands of votes we received) and the same in the team vote. Normally the provision for such an unlikely event would be to go back to the team to break the tie. But it's 2021/22, the world is awful and we'd rather double the joy instead in these tough times. Hence the joint win for Molly Naylor and Lizzy Stewart's Lights, Planets, People! and Lee Lai's Stone Fruit, two much lauded queer graphic novels.
Elsewhere it was pleasing to see representation from the phenomenal Shortbox Comics Fair (a rich treasure chest of digital comics goodness this year) in the winners with Molly Mendoza taking the Best Artist category for The Drake's Sword. A couple of days back Molly made The Drake's Sword available again for a limited time as digital comic here in recognition of its nomination so don't miss the opportunity before its webcomic incarnation appears in the near future. For an astonishing fifth year in a row Aditya Bidikar wins Best Letterer but it couldn't have been closer in another hard fought category, with less than a percentage point separating first and second place!
Periodical serial comics do not go unnoticed with awards for two hugely popular books in The Department of Truth and The Many Deaths of Laila Starr while in the self-published world Sarah Gordon takes Best Colorist for Vicious Creatures, simply one of the finest horror collections you will ever read. Influential small press champion John Porcellino's King-Cat Classix is the Best Collection of Classic Comics winner while Nate Piekos takes Best Book About Comics for The Essential Guide to Comic Book Lettering, sure to be a much revisited authority on the subject in years to come. For the first time since 2019 we have a new winner in Best Webcomic for Joshua Barkman's hugely popular False Knees and in a banner year of top releases Fantagraphics are Best Publisher (yet another category that was so close it could have gone a number of ways!).
Normally at this point I would talk in some depth about our new Hall of Fame entrant Steve Walsh (Gosh! Comics, Avery Hill Publishing) but this year we're going to do that in a separate piece. Suffice to say we all know what an immense presence Steve has been on the UK comics scene over the last decade. Indeed, when we decided to give that spot to a comics shop last year a large part of that was due to Steve's many initiatives in building up comics community at Gosh! (which is what our Hall of Fame is all about). There are those without whom our community would be a very different place and Steve is one of those movers and shakers whose influence cannot be underestimated.
As ever, thank you all for your votes, your support for the Broken Frontier Awards and for sharing the ballot on social media in this record year for the process. Congratulations to all the winners and to the nominees!
Best Writer: Jamila Rowser (Ode to Keisha, Black Josei Press)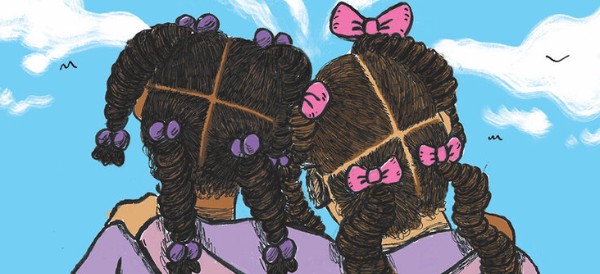 Other nominees:
Darryl Cunningham (Putin's Russia: The Rise of a Dictator)
Paul Constant (Snelson: Comedy is Dying)
Pornsak Pichetshote (The Good Asian)
Ram V (The Many Deaths of Laila Starr, The Swamp Thing)
Best Artist: Molly Mendoza (The Drake's Sword, Shortbox Comics Fair/Self-published)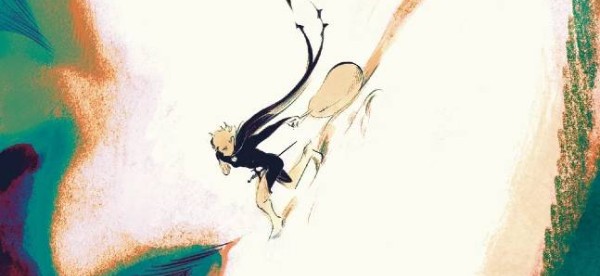 Other nominees:
DaNi (Black Beth and the Devils of Al-Kadesh)
Hurk (Jinx Freeze)
Juni Ba (Djeliya: A West African Fantasy Epic)
Nicole Goux (Everyone is Tulip)
Best Colorist: Sarah Gordon (Vicious Creatures, Self-published)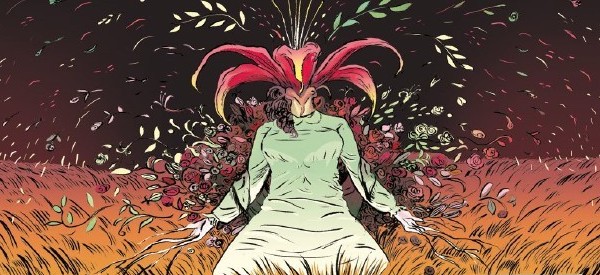 Other nominees:
Dave Stewart (Echolands)
Dee Cunniffe (Crossover)
Ellie Hall (Everyone is Tulip)
Sofie Dodgson (Bitter Root)
Best Letterer: Aditya Bidikar (The Department of Truth, Image Comics)
Other nominees:
Hassan Ostmane-Elhaou (Bitter Root, What's the Furthest Place from Here?)
John J. Hill (Crossover)
Nate Piekos (Black Hammer Reborn)
Todd Klein (Echolands)
Breakout Talent: Sabba Khan (The Roles We Play, Myriad Editions)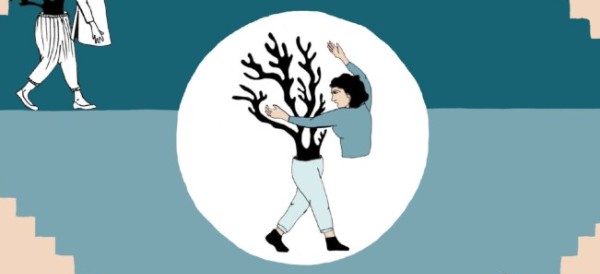 Other nominees:
Sharon Lee De La Cruz (I'm a Wild Seed, Street Noise Books)
Will McPhail (In., Sceptre)
Zara Slattery (Coma, Myriad Editions)
Zuo Ma (Night Bus, Drawn & Quarterly)
Best Periodical Series: The Department of Truth (James Tynion IV, Martin Simmonds, Aditya Bidikar, Dylan Todd, Image Comics)
Other nominees:
Bitter Root (Chuck Brown, David F. Walker, Sanford Greene, Sofie Dodgson, Hassan Ostmane-Elhaou, Image Comics)
Chad in Amsterdam (Chad Bilyeu et al, Bistro Books)
A Pocket Chiller (Anthology series – various creators, Strip for Me)
š! (Anthology – various creators, edited by David Schilter and Sanita Muižniece, kuš! comics)
Best New Periodical Series: The Many Deaths of Laila Starr (Ram V, Filipe Andrade, Inês Amaro, AndWorld Design, BOOM! Studios)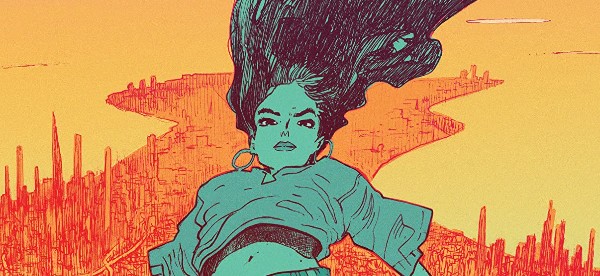 Other nominees:
Daddy (Beatrice Mossman, self-published)
The Good Asian (Pornsak Pichetshote, Alexandre Tefenkgi, Lee Loughridge, Jeff Powell, Image Comics)
Laneha House (Lawrence Lindell and Breena Nuñez, Laneha House)
What's the Furthest Place from Here? (Matthew Rosenberg, Tyler Boss, Hassan Ostmane-Elhaou, Image Comics)
Best One-Shot: The Saddest, Angriest Black Girl in Town (Robyn Smith, Black Josei Press)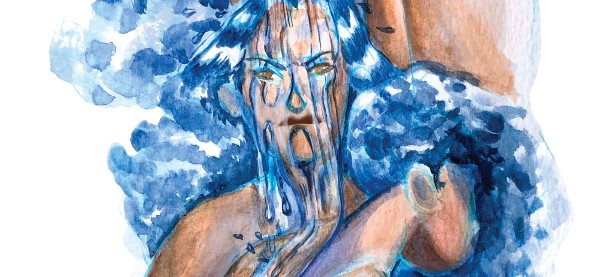 Other nominees:
All the Places In Between (John Cei Douglas, Liminal 11)
I Prefer the Pierrot That Knows Sadness (Sunmi, Shortbox Comics Fair/self-published)
Ode to Keisha (Jamila Rowser and Trinidad Escobar, Black Josei Press)
Throwing Pennies (Mereida Fajardo, self-published)
Best One-Shot Anthology: When I Was Me: Moments of Gender Euphoria (Anthology – various creators, Quindrie Press)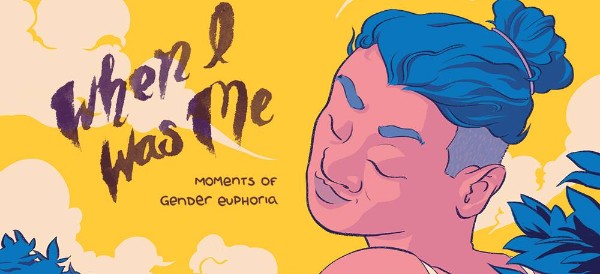 Other nominees:
Bystander: Stories, Observations & Witnessings from South Asia (Anthology – various creators, Kadak Collective)
Catalyst (Anthology – various creators, SelfMadeHero)
COVID Chronicles: A Comics Anthology (Anthology – various creators, Graphic Mundi)
Lucky WIP (Anthology – various creators, WIP Comics)
Best Webcomic: False Knees (Joshua Barkman)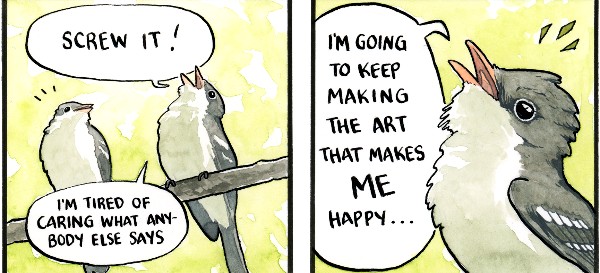 Other nominees:
Best Graphic Novel: Lights, Planets, People! (Molly Naylor and Lizzy Stewart, Avery Hill Publishing) and Stone Fruit (Lee Lai, Fantagraphics Books)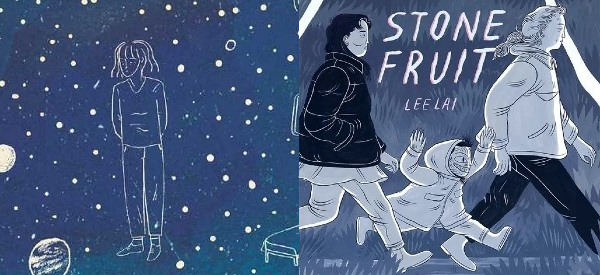 Other nominees:
Crisis Zone (Simon Hanselmann, Fantagraphics Books)
The Dancing Plague (Gareth Brookes, SelfMadeHero)
Monsters (Barry Windsor-Smith, Fantagraphics Books/Jonathan Cape)
Best Graphic Non-Fiction: Wake: The Hidden History of Women-Led Slave Revolts (Rebecca Hall and Hugo Martinez, Particular Books)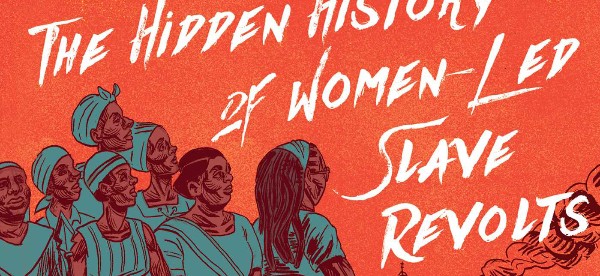 Other nominees:
The Chagos Betrayal: How Britain Robbed an Island and Made Its People Disappear (Florian Grosset, Myriad Editions)
Chartwell Manor (Glenn Head, Fantagraphics Books)
Quarantine Comix: A Memoir of Life in Lockdown (Rachael Smith, Icon Books)
The Roles We Play (Sabba Khan, Myriad Editions)
Best Collection of Classic Material: King-Cat Classix (John Porcellino, Drawn & Quarterly)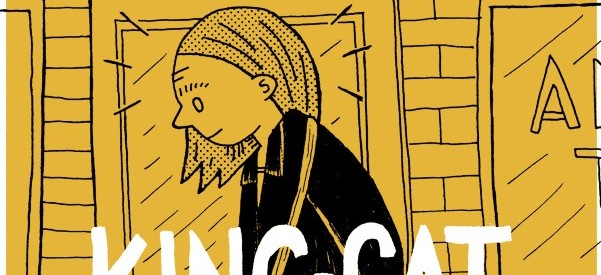 Other nominees:
EC Archives: Shock Illustrated (Anthology – various creators. Dark Horse Comics)
Ken Reid's Football Funnies (Ken Reid, Rebellion/Treasury of British Comics)
The Rise and Fall of the Trigan Empire Vol. 3 (Mike Butterworth, Don Lawrence, Rebellion/Treasury of British Comics)
 Scoop Scuttle and His Pals: The Crackpot Comics of Basil Wolverton (Basil Wolverton, Fantagraphics Books)
Best Book on Comics: The Essential Guide to Comic Book Lettering (Nate Piekos, Image Comics)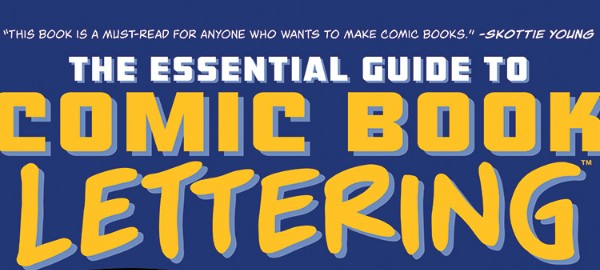 Other nominees:
2000 AD Covers Uncovered Annual (Richard Bruton et al, Rebellion)
All of the Marvels: An Amazing Voyage into Marvel's Universe and 27,000 Superhero Comics (Douglas Wolk, Profile Books)
The Fun Factory of Farringdon Street (Alan Clark, Half-Holiday)
The Other 1980s: Reframing Comics' Crucial Decade (Edited by Brannon Costello and Brian Cremins, LSU Press)
Best Publisher: Fantagraphics Books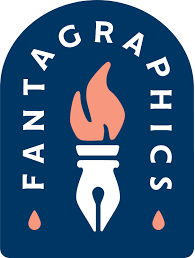 Other nominees:
Avery Hill Publishing
Drawn & Quarterly
Myriad Editions
Shortbox
Broken Frontier Hall of Fame: Steve Walsh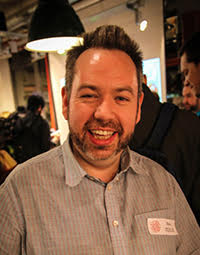 2021 – Steve Walsh (Gosh! Comics and Avery Hill Publishing)
2020 – Gosh! Comics
2019 – David Schilter and Sanita Muižniece (kuš! comics)
2018 – Corinne Pearlman (Myriad Editions)
2017 – Annie Koyama (Koyama Press)