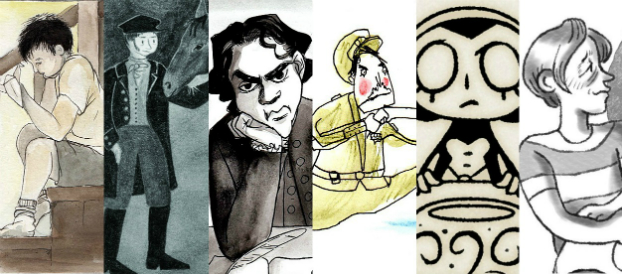 Last night at London's Gosh! Comics a very special announcement was made to the sell-out audience at the Broken Frontier special edition of the monthly Laydeez do Comics meeting. We're very excited today to share that news on the site with the extended BF readership.
Currently in pre-production, our inaugural Broken Frontier Small Press Yearbook will be available in the early part of this year. A near 100-page publication, it celebrates the work of our 'Six UK Small Press Creators to Watch in 2015' – Rozi Hathaway, Jess Milton, Danny Noble, Emma Raby, Alice Urbino and Adam Vian – in both colour and black & white. Each creator has contributed an 8-10 page story on the theme of "breaking frontiers" and interpreted that broad starting point with their own ever distinctive artistic voices.
A natural extension of a year's worth of dedicated coverage of these six very talented creators, the Yearbook is the ultimate expression of this column's philosophy of "unearthing the gems of the small press", and of bringing the work of comickers we have championed to a far wider audience. In due course you will be able to buy the book both online and from certain UK stores. But the prime philosophy of the Yearbook is to provide a promotional showcase for last year's participants in our 'Six to Watch' initiative. To that end we'll be sending out copies to selected publishers, micropublishers, and comics commentators as we seek to raise the profile of 2015's half dozen stars-in-the-making across the medium.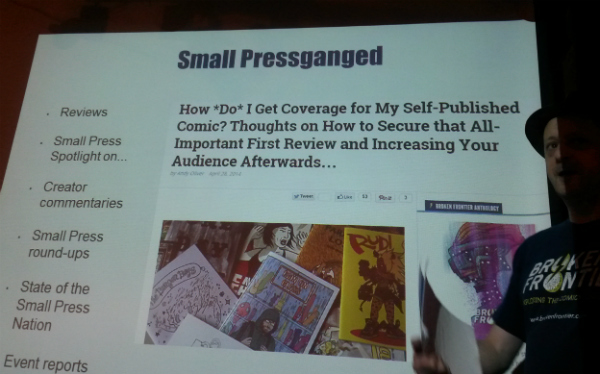 Lurking in the shadows – the Broken Frontier Small Press Yearbook was announced at Gosh! Comics last night during January's Broken Frontier special edition of Laydeez do Comics with speakers Andy Oliver, Rozi Hathaway and Danny Noble
That's not all though. The first Yearbook will also contain work from now established stars who have been covered over the years in 'Small Pressganged' and have gone on to be published by the likes of Avery Hill Publishing, Blank Slate Books, Escape Books, MIWK Publishing, Myriad Editions, SelfMadeHero and Singing Dragon. In the not-too-distant future we'll be revealing the names of these artists who have so kindly supported the aims of this initiative, as we continue to tease the book's contents over the next few weeks.
To whet your appetite we're running a preview page from the Yearbook stories of each of our 'Six to Watch' today plus one from guest contributor Rebecca Bagley. And tomorrow we'll be announcing the identities of their successors as we reveal our 'Six Small Press Creators to Watch in 2016'…
'Afloat' by Rozi Hathaway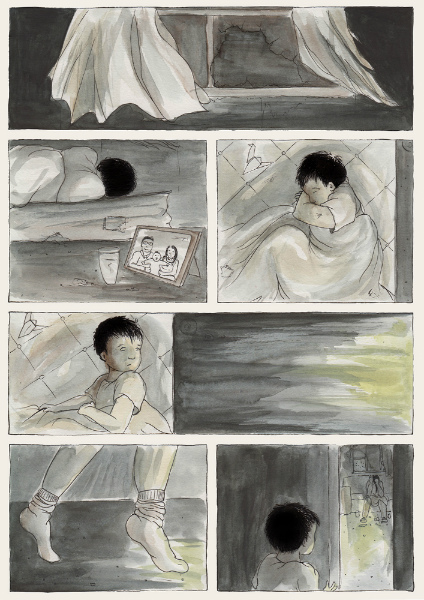 More hauntingly beautiful comics from Rozi Hathaway. Follow her on Twitter here.
'The Young Marquis de Sade' by Jess Milton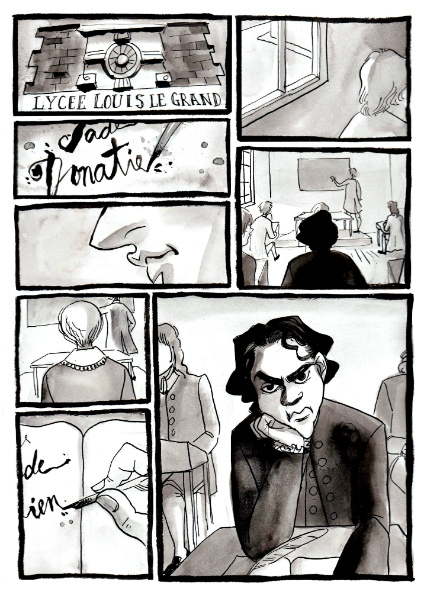 The "secret origin" of one of history's most notorious figures by Jess Milton. Follow her on Twitter here.
'Plain as the Nose on Your Face' by Danny Noble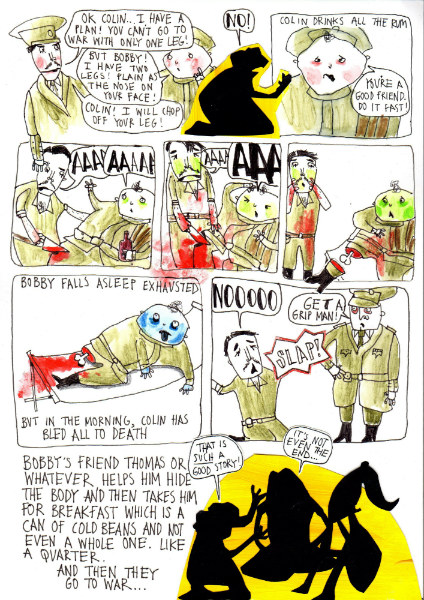 A First World War ghost story from Danny Noble. Follow her on Twitter here.
'Burke and Hare' by Emma Raby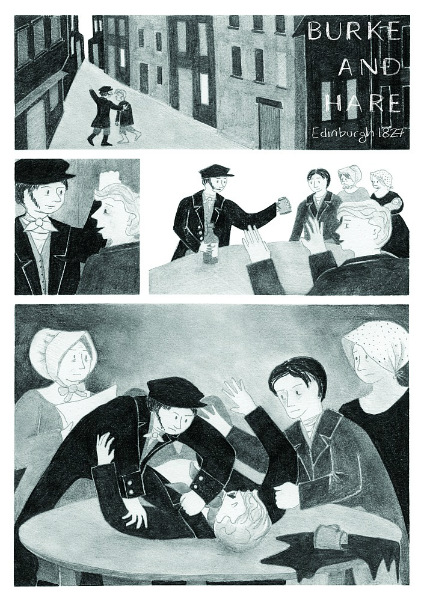 Dark and atmospheric historical drama from Emma Raby. Follow her on Twitter here.
'Teenage Dirtbag' by Alice Urbino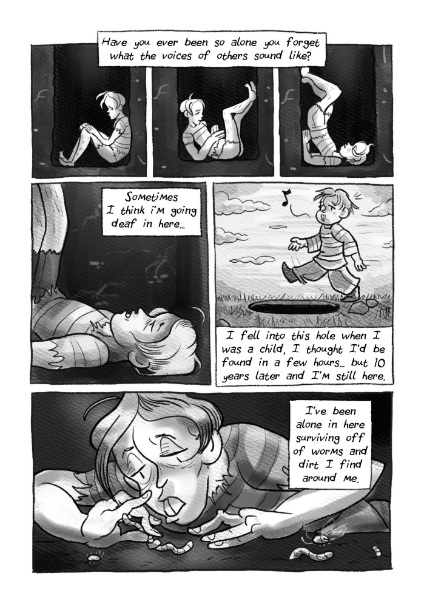 Alice Urbino's powerful visual metaphor at the fore again. Follow her on Twitter here.
'The Court of the Mapkeeper' by Adam Vian
Another visit to the ever engaging humorous fantasy worlds of Adam Vian. Follow him on Twitter here.
'Catch' by Rebecca Bagley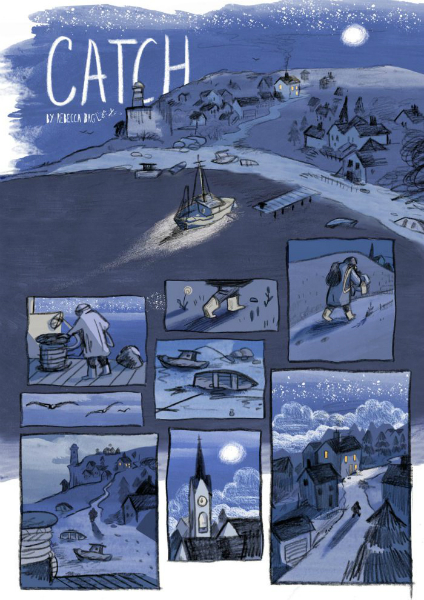 "A serene tale about relationships, interaction and all the space in between." Visit Rebecca Bagley's site here and follow her on Twitter here.
For regular updates on all things small press follow Andy Oliver on Twitter here.