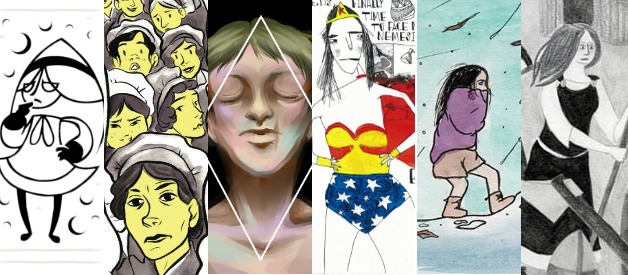 For London-based lovers of small press and indie comics tomorrow's Crouch End Comic Art Festival (organised by that stalwart of the scene, Sean Azzopardi) will, of course, be a must-attend event. Earlier this week in 'Small Pressganged' column I published a comprehensive guide to the exhibitors with some thoughts on comics to watch out for. If last year's CECAF is anything to go by it will be another relaxed, welcoming and friendly day of comics community.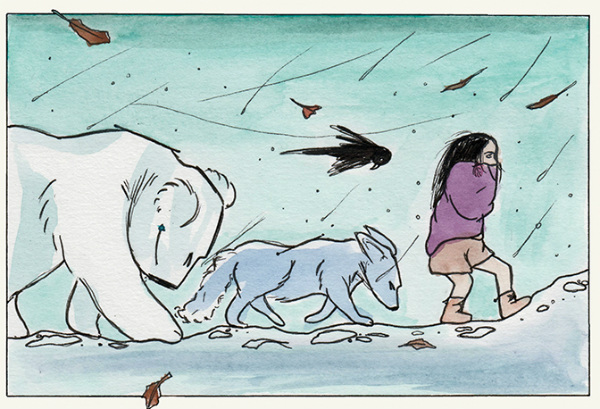 Rozi Hathaway's haunting The Red Road can be bought at CECAF tomorrow
For Broken Frontier, CECAF also represents another first, in what is becoming a year of them for us, as it marks our debut appearance tabling at a festival. Taking a leaf from the great Paul Gravett's book – and echoing back to his early '80s Fast Fiction presence at the old Westminster Hall comic marts – we will be hosting a table promoting the work of a number of exciting self-publishers to have featured in BF's 'Small Pressganged' column this year.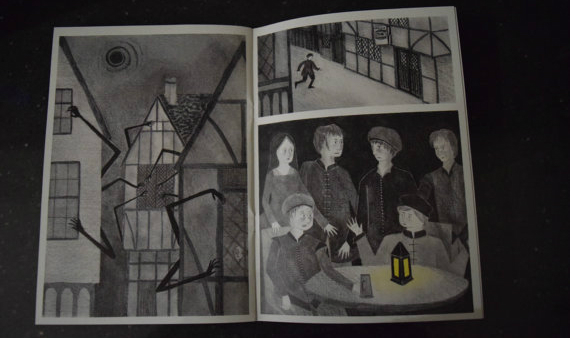 Pick up Emma Raby's stunning The Dead Moon at the BF CECAF table
The emphasis is firmly on the work of Broken Frontier's 'Six UK Small Press Creators to Watch in 2015' – Rozi Hathaway (The Red Road), Jess Milton (Kentish Town), Danny Noble (Was it… Too Much for You?), Emma Raby (The Dead Moon), Alice Urbino (Dimension) and Adam Vian (Long Lost Lempi) – with comics from Keara Stewart (A Bit of Undigested Potato), Wallis Eates (You Chew I Spew) and Elizabeth Querstret (Enter My Working World) also available on the day. You can meet Rozi, Emma and Keara at the BF table on Saturday, and Danny will also be there on the adjoining table selling both her comics and her self-published novel.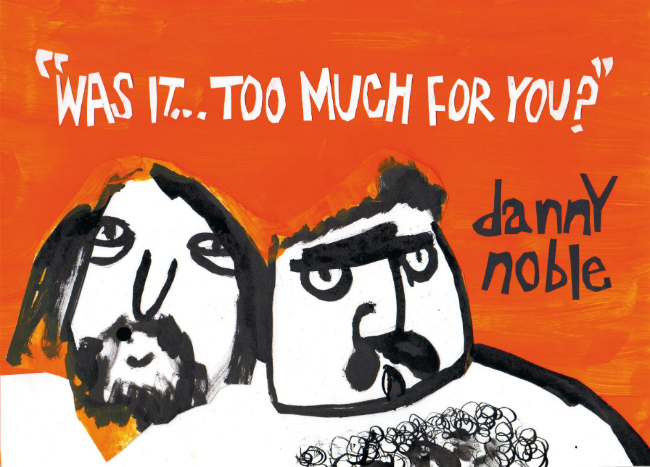 Danny Noble's wonderfully outrageous collection can be snapped up at CECAF!
Stop by, say hello and check out the work of some truly talented up-and-coming UK creators. We look forward to chatting with you on Saturday!
For more on CECAF 2015 check out the site here.
For regular updates on all things small press follow Andy Oliver on Twitter here.