The upcoming tenth issue of Dirty Rotten Comics – one of Broken Frontier's favourite small press offerings – promises to be something extra special as publishers Throwaway Press put together a celebratory edition of their influential platform for both up-and-coming indie comics stars and more established names on the scene.
This time around the usual submissions process was suspended as the DRC team curated a special line-up for their very first colour offering. As has become something of a tradition here at BF, we once again have the exclusive cover reveal for the issue – a real stunner from Lucie Ebrey – and the customary five preview pages.
My choices for those previews below were made to both reflect and acknowledge the vital part that Dirty Rotten Comics has played in Broken Frontier's 'Six Small Press Creators to Watch' initiatives over the last two years. Jey Levang, Emily Rose Lambert, Peony Gent and Olivia Sullivan were all creators I investigated further after seeing their work in DRC. In each case I was so impressed that I went on to choose them to be part of our 'Six to Watch' mentorship programmes.
Making up the preview selections is small press creator of the moment (and another 'Six to Watch' star) Danny Noble, currently riding a wave of acclaim as the illustrator of Adrian Edmondson's children's book Tilly and the Time Machine.
I've had the privilege of seeing the tenth issue of DRC before publication and trust me when I say that this one is going to be one of the most important and well-received UK small press releases of 2017. And, for the first time, Dirty Rotten Comics will also be available to order on Amazon here.
Click on the images below to enlarge.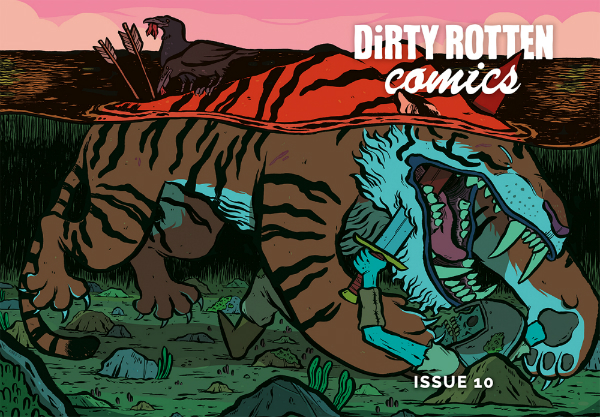 A truly stunning cover from Muggy Ebes creator Lucie Ebrey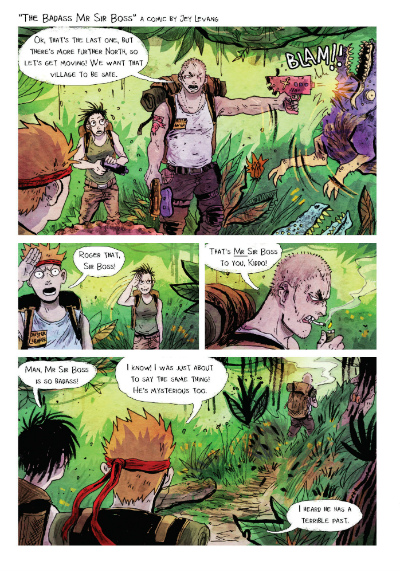 2016 Broken Frontier 'Six to Watch' artist Jey Levang has been a regular presence in the pages of DRC. They provide 'The Badass Mr. Sir Boss' in this issue.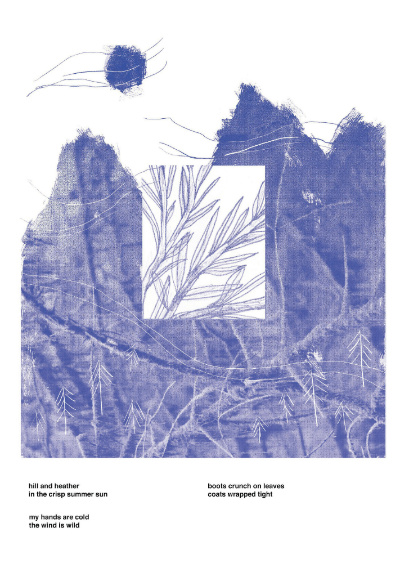 'Memories of You/For You' – the graphic poetry of Peony Gent who will be a guest artist on the Broken Frontier panel at this year's ELCAF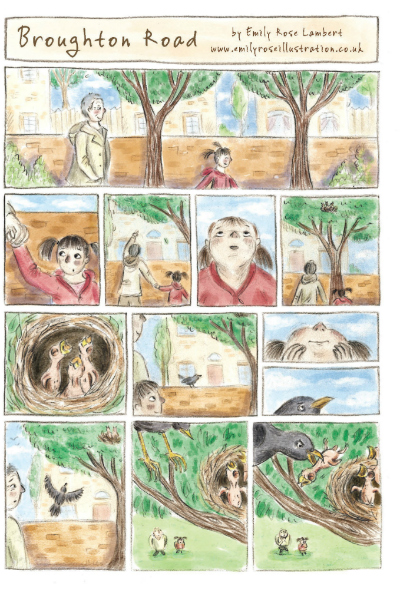 The gorgeous tight-panelled visuals of Emily Rose Lambert of the Big Brown Eyes Collective from her story 'Broughton Road'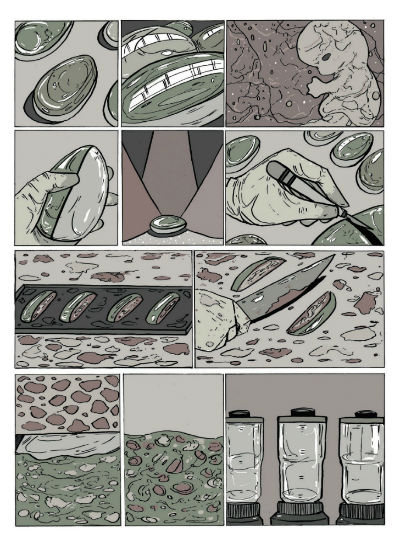 Olivia Sullivan's 'Brave New World' from DRC #10. Look for Olivia's new book from Good Comics later this year.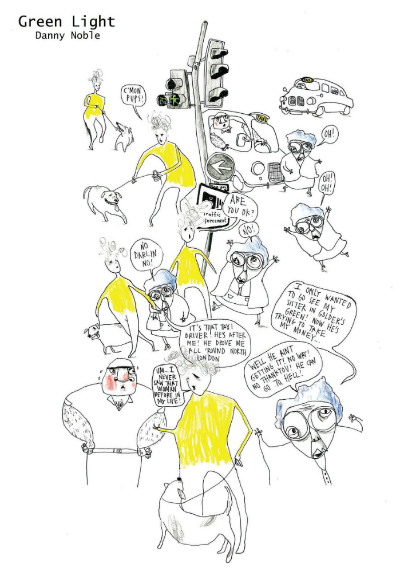 Original BF 'Six to Watch' artist Danny Noble's 'Green Light' in DRC #10
You can follow Dirty Rotten Comics on Twitter here and Throwaway Press here. Visit their website here for more details on their books. You can pre-order the book here. 
For regular updates on all things small press follow Andy Oliver on Twitter here.