Synchronicity. This time last year I was reviewing the original version of The Times I Knew I Was Gay by Eleanor Crewes – an artist who was new to me at the time – ahead of her appearance as a guest creator at the Gosh! Comics and Broken Frontier Drink and Draw. That incarnation of her autobio project was a short zine-style offering comprising just a handful of pages. But it was immediately obvious to me even then that there was a special talent within that would bear close watching in future.
Next month sees a new and massively expanded version of The Times I Knew I Was Gay published by Good Comics who, of course, have been doing so much good work in bringing grassroots creators to wider audiences through their comics and zines imprints. I said in that earlier review last year that "Crewes' uncomplicated and welcoming art maintains an expressive accessibility throughout that complements its retrospective subject matter. While the zine feels relatively simple in presentation it's actually quite sophisticated in terms of its pacing and the resulting emotional connectivity."
This fuller-length The Times I Knew I Was Gay surpasses expectations, with Crewes providing a coming-of-age style account of coming out that is witty, poignant and beautifully observed. It also has the potential to be a huge crossover hit for Good Comics with a broad appeal beyond a traditional comics audience. Below we're delighted to present an exclusive preview from the book which launches at London's Gosh! Comics on April 6th (details here). Click on the images to see each page in a larger frame.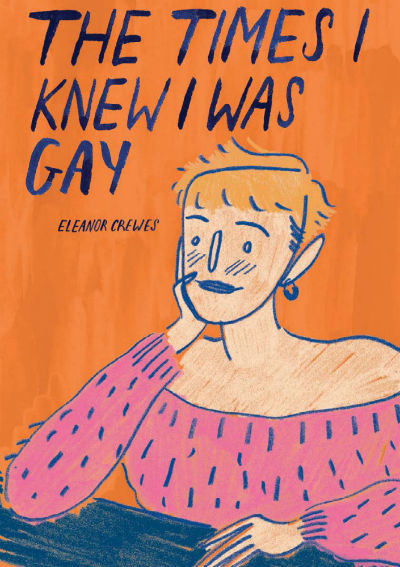 For more on the work of Eleanor Crewes check out her website here. You can pre-order The Times I Knew I Was Gay from the Good Comics site here priced £10.00.
For regular updates on all things small press follow Andy Oliver on Twitter here.