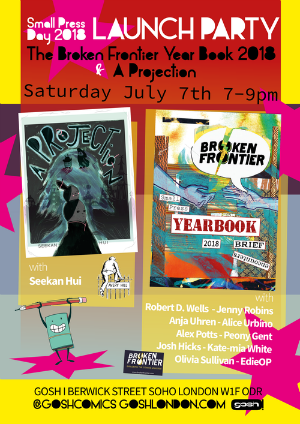 It's become something of a tradition here at BF so we're delighted to announce today that the Broken Frontier Small Press Yearbook 2018 will be launching this Saturday at London's esteemed Gosh! Comics as part of the Small Press Day celebrations. This year we're teaming up with the fine folk at Avery Hill Publishing (Best Publisher winners in our 2017 Broken Frontier Awards) who will also be launching Seekan Hui's A Projection.
As ever we're mixing up contributions from our last 'Six to Watch' crop of creative talent with artists featured at BF who started in self-publishing before being picked up by bigger publishers. Taking the loose theme of 'Brief Encounters' 2018's Yearbook includes work by Anja Uhren, Josh Hicks, Kate-mia White, Olivia Sullivan, Peony Gent, Alex Potts, Alice Urbino, EdieOP, Jenny Robins, Lord Hurk, Paul B. Rainey, Robert Wells and Till Lukat.
In the pages of the 2018 Yearbook you will see lives converging in ways that are funny, poignant, random, bizarre and fantastic; in stories that are abstract, surreal, haunting and recognisable; and in comics that cross genres from fantasy to slice-of-life, graphic poetry to humour.
Today we have an exclusive (well where else would you see it?) look at some of the interior pages of this year's book. We're looking forward to seeing you all at Gosh from 7pm for the big London Small Press Day after-party where you can pick up a copy for just £6.00. Yearbook artists Robert Wells, Jenny Robins, Anja Uhren, Alice Urbino, Alex Potts, Peony Gent, Josh Hicks, Kate-mia White, Olivia Sullivan and EdieOP will be signing. And don't forget we also have a Broken Frontier workshop at Gosh at 2pm where you can meet a whole host of 'Six to Watch' stars!
If you're unable to get to Gosh on the day they'll be able to keep back copies for you and pre-orders are also available here if you want to order online directly from us.
'A Collection of Raindrops' by Anja Uhren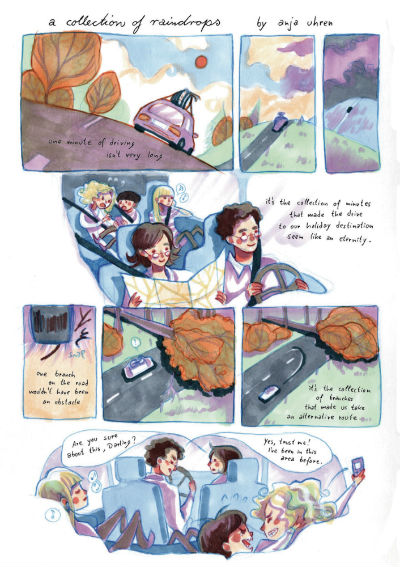 'Battery Acid' by Josh Hicks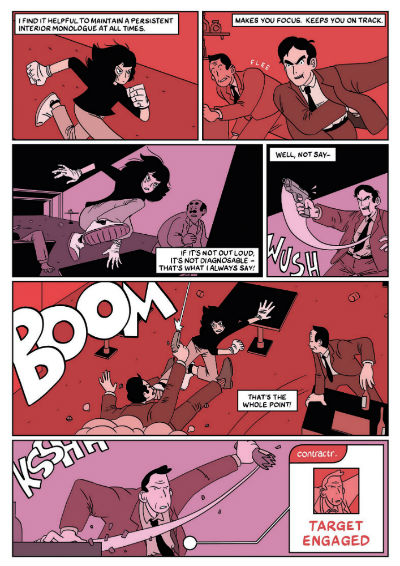 'Angel Egg' by Kate-mia White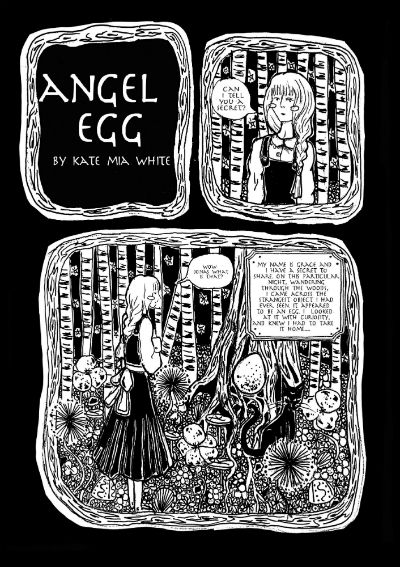 'Nazareth' by Olivia Sullivan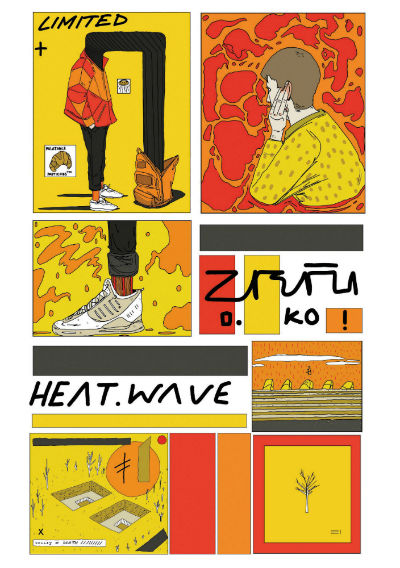 'Uxbridge Road' by Peony Gent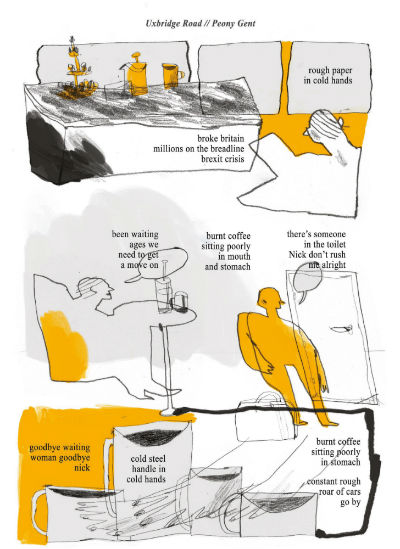 'We Can't Have that in Here' by Alex Potts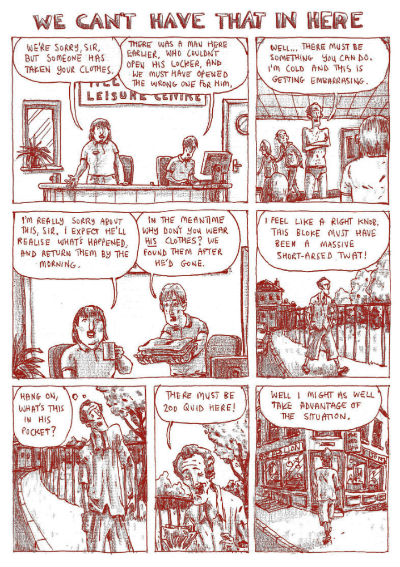 'Unbearably Smooth' by Till Lukat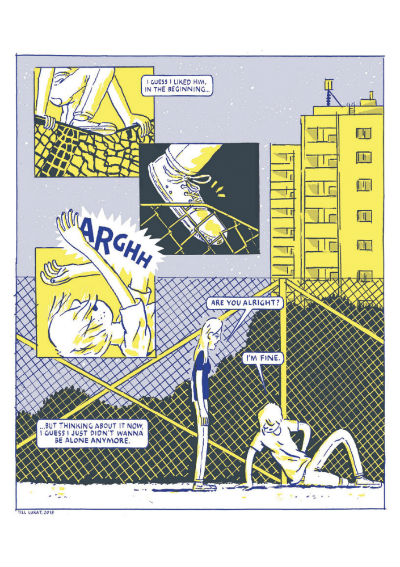 For regular updates on all things small press follow Andy Oliver on Twitter here.