It's payday and what better way to celebrate than by pre-ordering the ninth issue of the ever essential and popular small press anthology Dirty Rotten Comics from Throwaway Press?
For our customary preview (and cover reveal!) of DRC #9 I've concentrated mainly on some of the newer names appearing in this 50-plus page issue underlining my recent comments in my review of Dirty Rotten Comics #8 about the book's important role in bringing fresh voices to a wider readership. The diversity of approaches to the form in this edition is particularly noteworthy and there are creators herein who I suspect we will be hearing a lot more from in the near future.
Don't forget you can pre-order the book from the Throwaway Press online store here priced just £4.00. With artists like Julian Hanshaw, Matthew Dooley, Jenny Robins, Alex Hahn, Henry Miller, Kathryn Briggs and so many more involved you know this one is a must-buy.
Click on the images below to enlarge.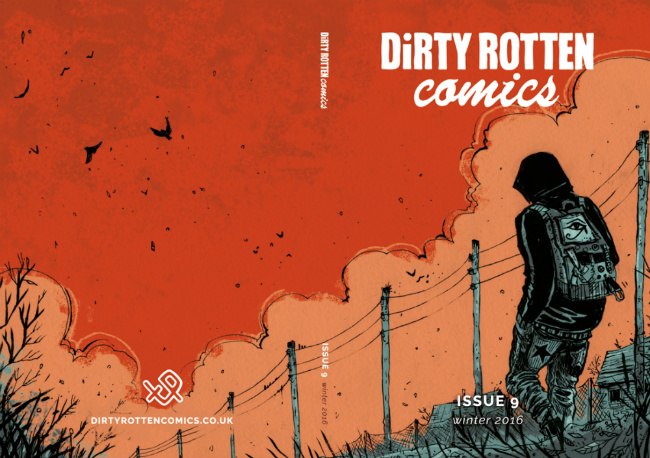 An atmospheric cover from 2016 Broken Frontier 'Six to Watch' artist Jey Levang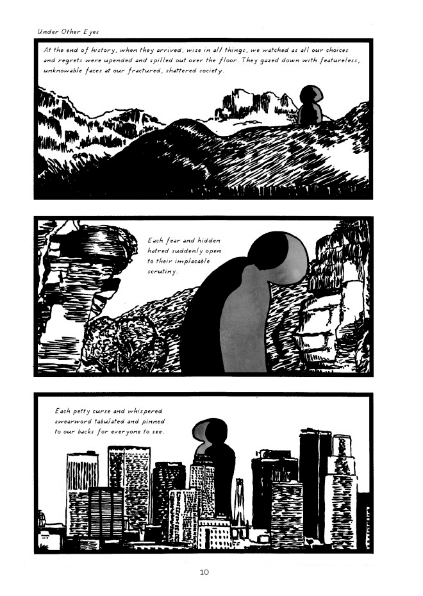 The "geographic terror and unfriendly romance" of Douglas Noble whose Horrible Folk I reviewed recently here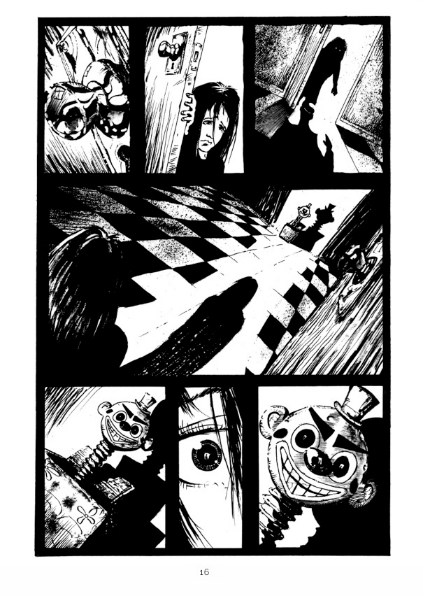 A creepy 'Confrontation' in Kevin Pickles's short story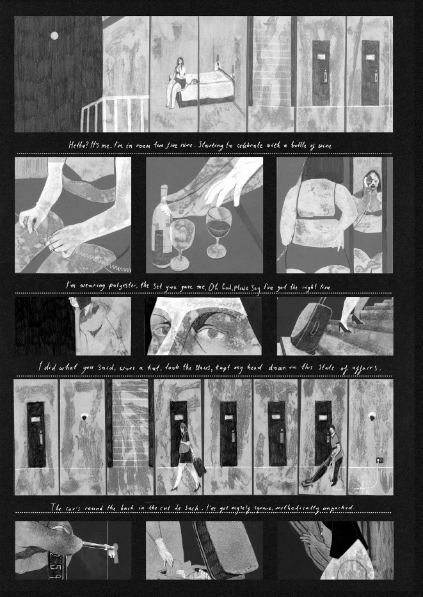 The distinctive visuals of Olivia Waller's 'Voicemail'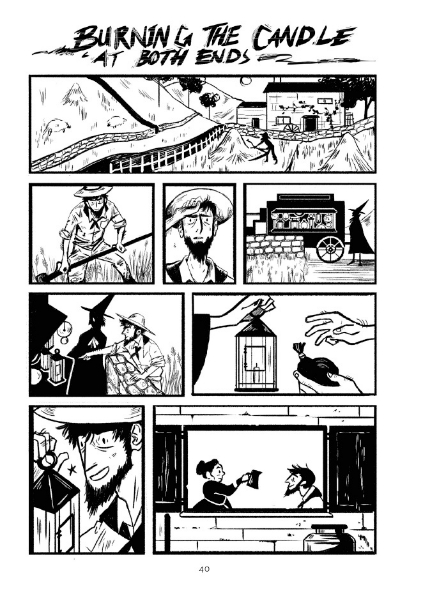 'Burning the Candle at Both Ends' – silent storytelling from Natalie Bishop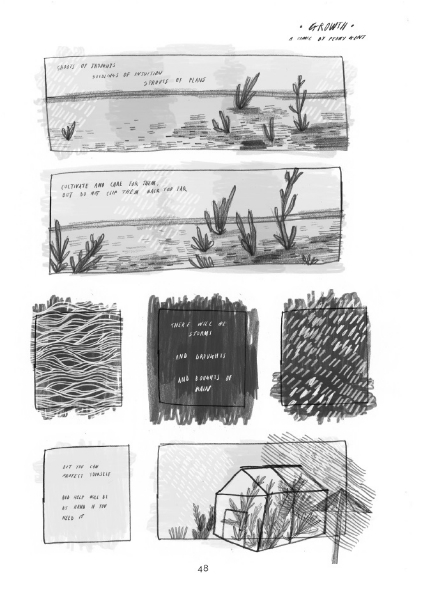 The visual poetry of Peony Gent in 'Growth'
You can follow Dirty Rotten Comics on Twitter here and Throwaway Press here. Visit their website here for more details on the anthology. You can pre-order the book here. 
For regular updates on all things small press follow Andy Oliver on Twitter here.