Sometimes brevity can be the most powerful tool in expressing emotion or message. Floating by Pigeon (aka Kamila Król, one of this year's Broken Frontier 'Six to Watch' artists) is a testament to that. This minicomic is slight in page count and narrative, and yet deeply effective in presentation and connectivity.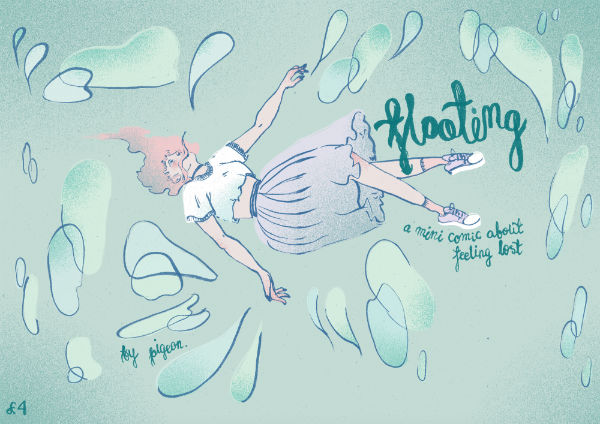 Described as a short comic about feeling lost, Floating is obviously a very personal piece. But, as with most comics work with an autobiographical bent, Pigeon visualises feelings on the page that we can all relate to, here through a dreamy use of almost ethereal visual metaphor.
Floating begins in everyday surroundings but its protagonist's feelings of displacement see that environment slowly dissolve around her. As she finds herself drifting away in a gravity-free void her whole existence seems to also be detaching around her. But this experience is one that will have its own revelations, as the universality of her situation slowly becomes more apparent…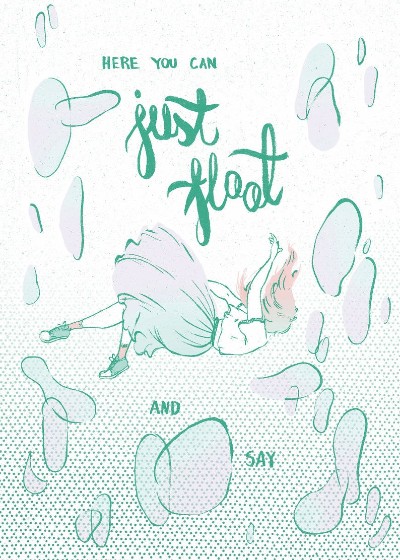 What Pigeon achieves here is to encapsulate feelings we will all have at some point in our lives in a concise, understated and yet powerfully resonant piece of visual storytelling. The pastel colouring adds to the haunting quality of events with the gradual transition from traditional page layouts to irregularly structured and freeform pages accentuating the feeling of her central character's gradual detachment from reality.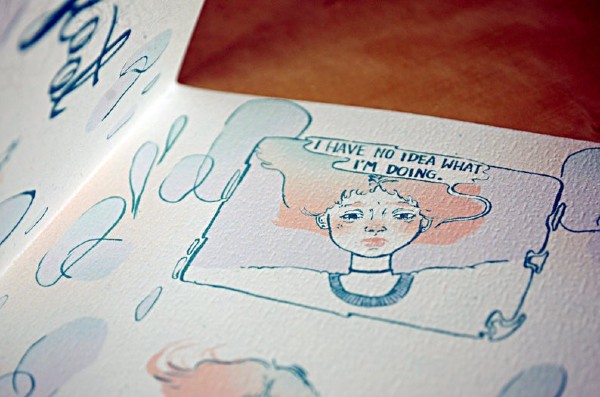 When I chose Pigeon for this year's 'Six to Watch' I was aware that her comics practice was in a fledgling (the pun is entirely coincidental) stage but I could see the potential in it immediately. Anyone who has browsed her website will already be well aware of her beautiful illustrative style but Floating underlines that her graphic storytelling skills are just as acute. In difficult times, Floating is also a timely and topical reminder that we are never really alone.
You can visit Pigeon's site here and her online store here. You can also follow her on Twitter and on Instagram.
Review by Andy Oliver