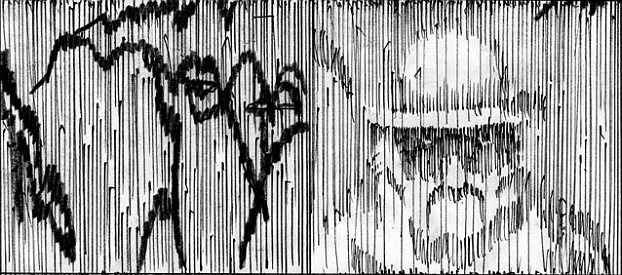 SAFARI FESTIVAL FORTNIGHT!
Sometimes we use the word "experimental" far too casually to describe intriguing new comics work when the practitioners in question are not so much experimenting as perceptively exploiting the full potential of the medium. Liam Cobb is one such artist with a growing reputation on the UK indie scene for work like Bastard Building and his Silica Burn contribution.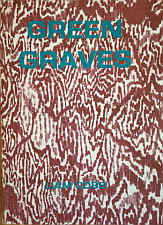 Earlier this summer he also most deservedly won the Audience Award at this year's ELCAF for his comic Shampoo. Longer-term Broken Frontier readers may also remember that we first covered his work in 'Small Pressganged' on the old BF site way back in 2011 here. Green Graves debuts at this weekend's Safari Festival.
Cobb drops us straight into a lost 1905 jungle expedition where incompetent guide Harold, the gravely injured Hans, and group leader Jacques' disastrous attempts to discover a missing colonel are causing simmering tensions between the three. Harold has begun to conspire against the resolute Jacques, believing his stoic insistence that they must see the expedition through has veered into the reckless and obsessive. Meanwhile Hans is suffering from an apparently gangrenous wound.
As their trek through the verdant environment continues, the trio's already fractious relationship deteriorates further. Grievances escalate and lead to inevitable confrontation as reality begins to blur and the jungle surroundings exact their toll on the rash explorers…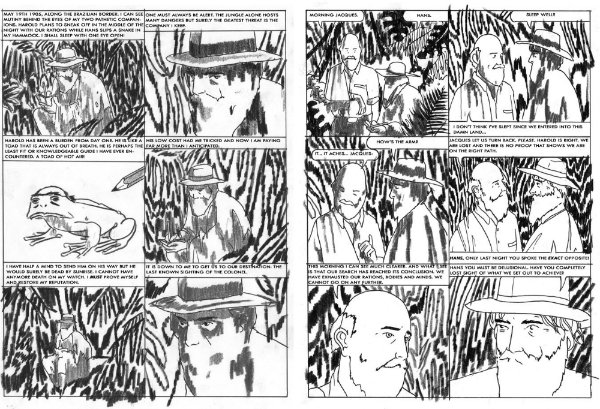 From its very beginning Cobb's Green Graves utilises a shifting sense of perspective to underline the almost alien nature of its tropical realms. Tight, claustrophobic and uniform panels accentuate the tense atmosphere between the characters with the occasional pulling back into single or double-page spreads emphasising just how insignificant they are in the greater scheme of the natural world they inhabit. Indeed, early scenes with the characters almost merging into the jungle or becoming obscured by its unwelcoming conditions seem to foreshadow later events.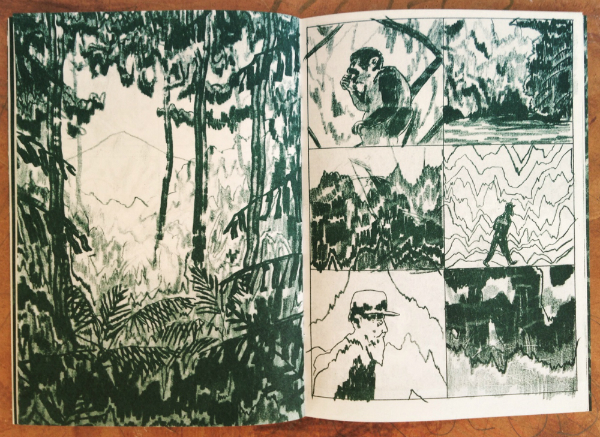 It's the carefully crafted pacing of Green Graves, though, that ensures its doom-laden build-up sweeps the reader away on a wave of inescapable fatalism. The monotony of the jungle march punctuated with backstabbing plotting and animosity until one pivotal moment marks a dramatic turning point. From there Cobb immerses us in a feverish, festering finale; a compelling character study that is haunting and dreamlike in denouement.
Powerful and intense, Green Graves should be on every Safari Festival punter's "must-buy" lists on Saturday.
For more on the work of Liam Cobb visit his site here and his online store here. Green Graves will be available at Safari priced £5.00.
Liam Cobb and Comics Workbook will be exhibiting at Safari Festival on August 27th.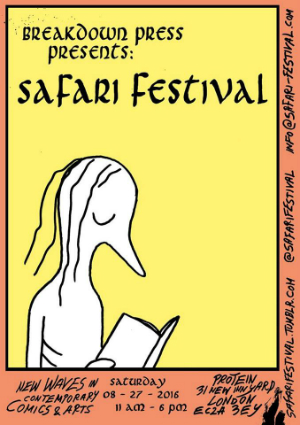 For regular updates on all things small press follow Andy Oliver on Twitter here.