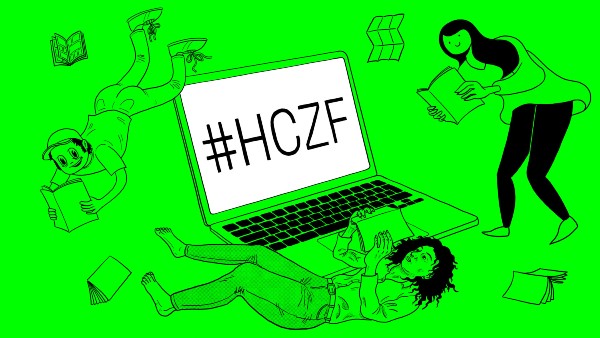 HCZF MONTH! Hackney Comic + Zine Fair kicks off tomorrow Saturday, September 4th promising a month of indie comics and DIY culture goodness from an amazingly eclectic and diverse line-up of creative talent. Returning as a mostly digital event after its inaugural edition back in 2019 it boasts an online comics marketplace of 90 exhibitors, real world exhibitions and meet-ups, numerous online panel, discussion and workshop events, and a huge number of festival debut comics. Hackney Comic + Zine Fair will run throughout September.
We're delighted to be an HCZF partner here at Broken Frontier so look forward to a month of related reviews, interviews and previews on the site. Organiser Joe Stone and team have put in an incredible amount of work into this and it promises to be one of the absolute highlights of the UK comics calendar in 2021. We'll see you on monday for the start of our HCZF Month here at BF!
Follow HCZF on Instagram (@hackneycomicfair) and Twitter (@hackneycomics) for updates, and head over to www.hackneycomicfair.com for more information about the event.