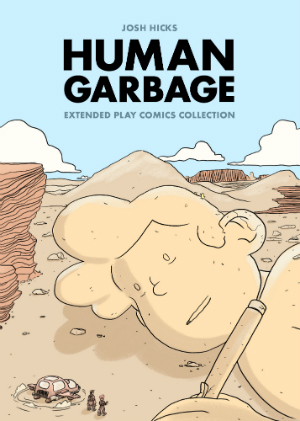 Another press release, another piece of welcome news about a Broken Frontier 'Six Small Press Creators to Watch' artist getting picked up by a micropublisher…
This time around it's Josh Hicks – one of our 2017 intake – who will be published by Good Comics (the selfsame outfit to debut our 2016 Breakout Talent Award winner Rozi Hathaway's Cosmos & Other Stories at Leamington Comic Con on the past weekend).
Josh has contributed to both Off Life and Dirty Rotten Comics and self-published his own book Glorious Wrestling Alliance. Of his work on that latter title I said here last year at BF "[it's] abundantly clear he's an artist with a wickedly fertile imagination. Glorious Wrestling Alliance is a fantastic introduction to his longer-form work. It would be criminal if we don't see more of this vividly realised company of players in future." You can also read Josh's exclusive creator's commentary on the book here.
The full press release from Good Comics is below along with sample images from the book.
GOOD COMICS TO PUBLISH A NEW ANTHOLOGY OF SHORT STORIES BY JOSH HICKS
Good Comics is delighted to announce that we will be publishing Human Garbage, a new collection of short stories by cartoonist and illustrator Josh Hicks, creator of Glorious Wrestling Alliance, contributor to Off Life and Dirty Rotten Comics, and one of Broken Frontier's Six Creators to Watch for 2017.
Out 17th June 2017 | 40+ pages | Perfect Bound | A5 | £6
Human Garbage collects seven of Josh Hicks' stories, covering work previously self-published and strips penned for Off Life and Dirty Rotten Comics, with many strips re-coloured and re-packaged exculsively for the collection along with brand new strips. Josh has a gift for storytelling and wry humour in both fiction and non-fiction, which is on display throughout this collection. Along with painfully honest observations in the stories Body Conscious and Club, there are also satirical, witty magical realist strips Waste and Wake Up, and a pulpy detective throwback story, The Case of the Black Cat. This collection is a landmark work from a major new voice in British comics.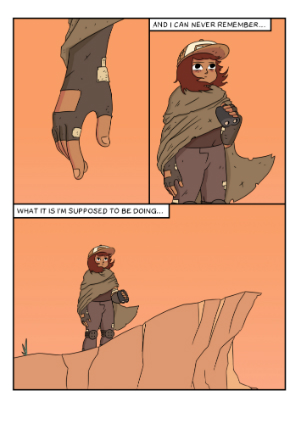 Human Garbage will debut at ELCAF on 17th June at Josh's table, and will be available to pre-order from the Good Comics online store (http://goodshop.bigcartel.com) from 1st May. You can find out more about Josh's comics, including the amazing Glorious Wrestling Alliance, at http://www.joshhicks.co.uk/comics
'An accessible and expressive cartooning style and a richly fertile comedic imagination marked Hicks out to me as someone to keep a watchful eye on' – Andy Oliver, Broken Frontier
For more on the work of Josh Hicks visit his site here and follow him on Twitter here. Follow Good Comics on Twitter here. 
For regular updates on all things small press follow Andy Oliver on Twitter here.