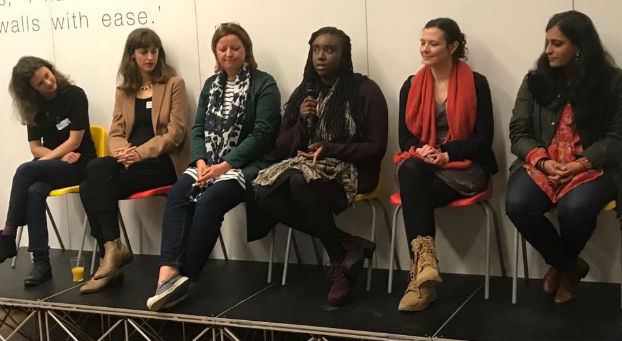 Cathy Brett's Who Killed JoJo? had already achieved significant critical renown this year before even a single page of it had been published. Brett's debut graphic-novel-in-progress was shortlisted for both the Laydeez do Comics Prize (third left above) and the Myriad First Graphic Novel Competition earlier this year. When I interviewed her about that Laydeez recognition back in March she told me "I've known comic artists who are working in children's books and I've always wanted to be part of what I've thought was a community of comic artists. It feels like and invitation and a stamp of approval."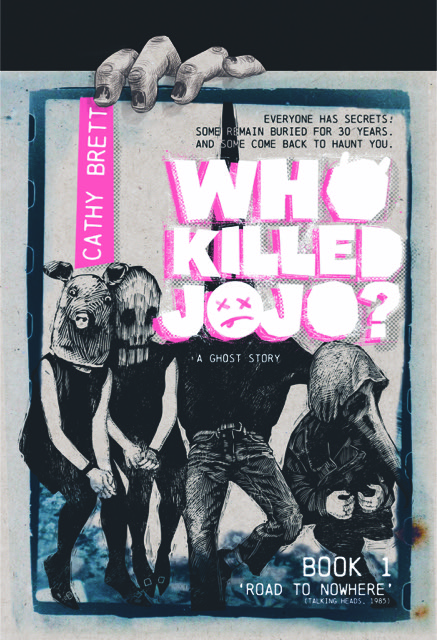 Those of you who have been reading this column for many years here at Broken Frontier will be aware that I always recommend getting a chapter of a larger work out there in self-published format to ensure its profile is raised and the project gets some early critical feedback. Like fellow Laydeez shortlisted artist Emma Burleigh (My Other Mother, My Other Self) Brett recently released the first instalment of the story as Book 1, subtitled 'Road to Nowhere', which debuted earlier this month at the Bristol Comic and Zine Fair.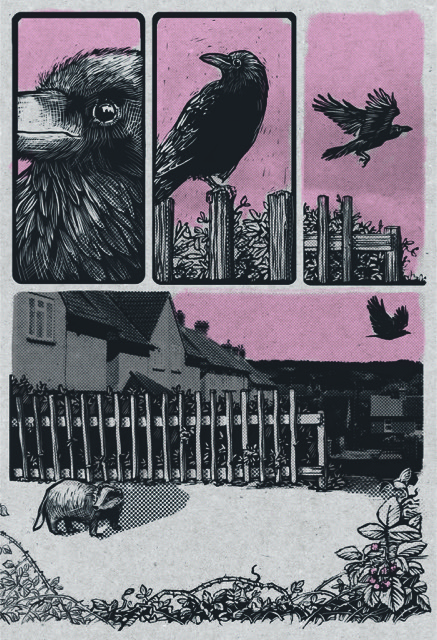 Referencing the events of 1985 but mostly set some thirty years later in 2015, Who Killed JoJo? is a murder mystery with a morbidly supernatural twist. It focuses on Tom and Tilda, two teens dragged along to the funeral of one of their respective parent's childhood friends. Gradually the pair begin to piece together the links between their mother and father's group of pals three decades before and the local legend of a young murdered woman named JoJo, whose ghost supposedly exacted a fitting revenge on her murderer Ed. But will they also discover that the secrets of the past should have stayed buried?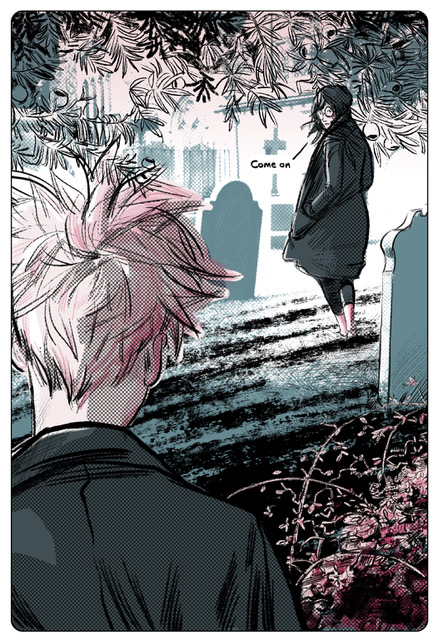 What instantly strikes the reader about Who Killed JoJo? is what an assured and confident piece of visual storytelling it is. With its Halloween setting it's a perfect seasonal buy, of course, but its eerieness is much wider-ranging. The comic makes use of parallel narratives that allow us to unearth the mystery along with Tilda and Tom but also to see events from the unique perspective of the ghost of "Ed" who sits between the panels or just off the page, adding extra cutting commentary on events from his viewpoint as a professed wrongly accused player in the story.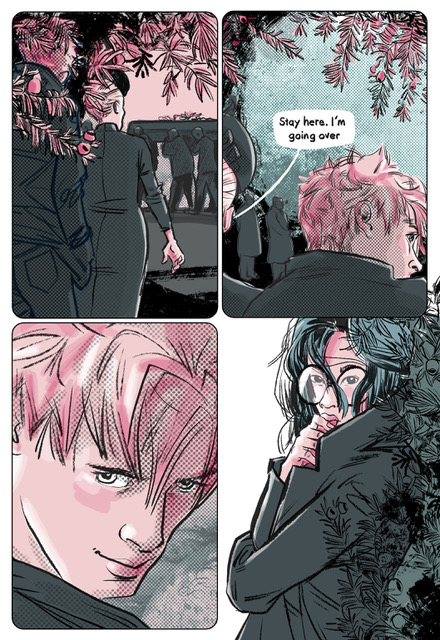 It's just one of a series of storytelling tricks that Brett uses that are pure comics in construction; presentational devices that could not exist in any other medium and that ensure this debut is such an impressive first foray into the form. Her page constructions echo this. A moment where Tom and Tilda make an intuitive leap of logic and stir up preternatural forces sees panels across a double-page spread chillingly reverberate, and there's another very effective sequence where we look out of a window at events with individual panes acting as sequential panels to mark the passage of time.
But it's the creepy presence of Ed throughout, largely seen only by the readers and building to a horrifying crescendo of otherworldly rage, that is the most memorable aspect of this opening part. It's an unsettling experience that the reader needs to mostly discover for themselves but, suffice to say, the atmosphere is further built up by a selective use of colour that is both moody and visceral and yet subtle and nuanced as well.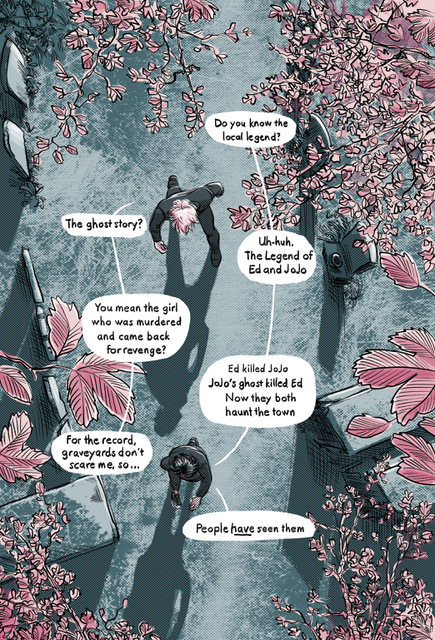 Given that this isn't meant to be read as a serial comic it's worth noting that much is being introduced here in terms of characters, history and plot that would obviously feel more natural as part of a longer reading experience and this initial chapter may feel a little abrupt in conclusion. But that's also a mark of what a strong hook it is for the wider work. Brett grabs the audience's rapt attention in a relatively short number of pages with a mystery that is compelling in both structure and delivery. While its success as a full entity will be contingent on its denouement the early signs are that publishers reading this review should indeed be forming an orderly queue at Brett's door…
For more on the work of Cathy Brett visit her site here and follow her on Twitter here. You can order Who Killed JoJo? online here. 
Cathy Brett is also a guest at this month's Gosh! Comics and Broken Frontier Drink and Draw on Thursday October 25th.