Cathy Brett's tale of two 1920s penfriends reunited in reflection in the latter days of their lives may sound like touching if standard slice-of-life comics fare at a first glance but there's a twist to the true story of Mary and Agnes, the Scottish teenagers whose correspondence-based friendship is explored in this minicomic. Mary and Agnes was featured in the BBC ALBA film The President's Mother and recreates the communications between the two. The intriguing and very personal elements to this account lie in the identities of of its two leads – Agnes was Brett's grandmother while Mary Anne McLeod was the mother of Donald Trump…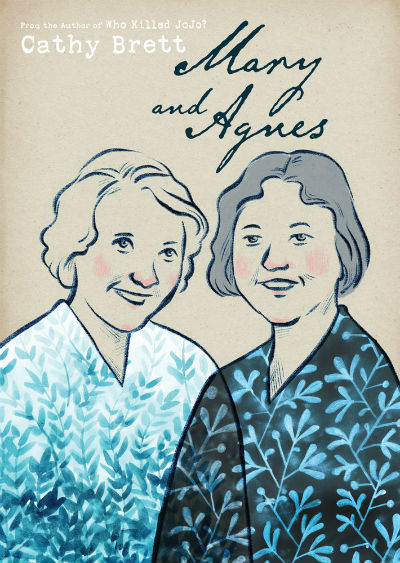 Brett's work on the supernatural mystery series Who Killed JoJo? has been covered in depth at Broken Frontier with two reviews of the opening issues on the site. When writing about that story I was very quick to point out Brett's innate understanding of the mechanics of comics, speaking of her ability to play "with the structure of the page to create atmosphere and emphasise mood in a way that only comics possibly can."
That's something that's very much in evidence in Mary and Agnes, with the opening pages depicting the two women meeting up decades later in London to reminisce about the past. From the initial joy of reunion to emotive thematic recreations of the past surrounding the two friends, this wordless opener speaks to us in ways that dialogue or narration never could, bringing us both into the immediacy of the moment and also creating a wistful nostalgic yearning for the decades that came before.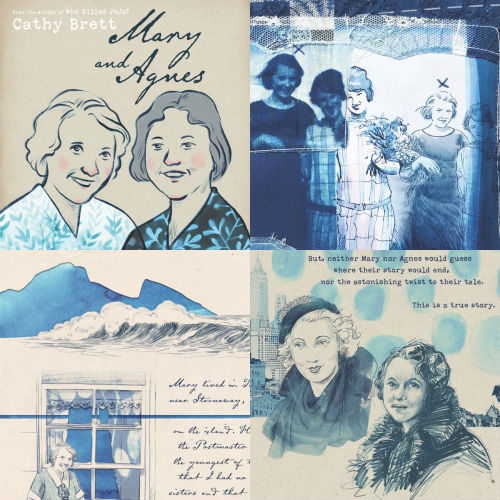 From there Mary and Agnes takes on a scrapbook approach with Brett illustrating Agnes's own account of the chance circumstances surrounding them becoming penpals and their subsequent letter-writing between her home in Dundee and Mary's on the Isle of Lewis. Brett contrasts their different lives through single images and a collage style use of photographs from those years, allowing us to observe the two as friendship blossoms and then slowly fades, as life moves on and Mary's new life in America takes hold.
By ironically placing the comic's coda at the beginning of Mary and Agnes narrative build-up is subverted, piquing our interest in what is to come and inviting us to discover how the pair reached that point. Brett adopts a kind of hazy realism to her visuals, rooting the characters in a recognisable world but also creating something appropriately ephemeral and fleeting. It's a fascinating story and one that underlines again just how diverse Cathy Brett's storytelling skills are.
For more on the work of Cathy Brett visit her site and store here and follow her on Twitter here. 
Review by Andy Oliver