The last time feminist small press collective and distro One Beat Zines (co-founded by Sarah Broadhurst and Julia Scheele) published an anthology project we liked it so much here at Broken Frontier that it went on to be nominated in the Best One-Shot category in our annual awards as well as making my yearly 'Small Pressganged' list of 'Ten Small Press Comics You Need to Own!' for 2015.
That book was Identity – reviewed here – which saw over 30 women creators exploring the titular theme in relation to religion, ethnicity, gender, sexuality, culture and location, among other subjects. I described it then as "a thought-provoking and empathically charged collection" and suggested that it "may just be the most important debut comic" at last year's Thought Bubble.
OBZ have just announced their next anthology Performance which is being crowdfunded via Indiegogo here and focuses on work examining themes of gender, performance and performativity. The funding target will also cover payment to artists and writers on the book.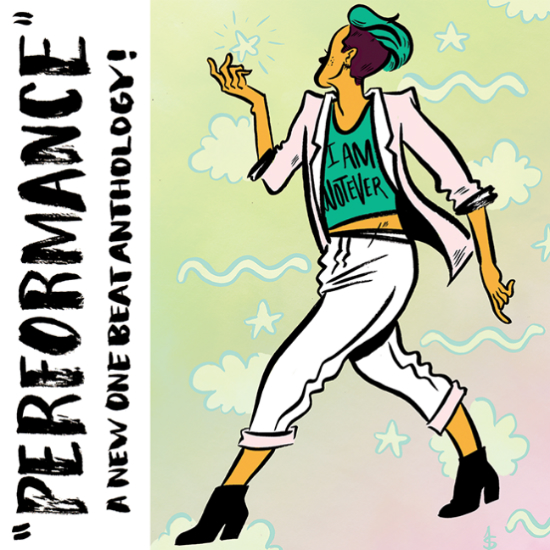 The line-up so far is a cracking one and includes a number of creators familiar to anyone who reads this column on even a semi-regular basis, including one of this year's Broken Frontier 'Six Small Press Creators to Watch' Brigid Deacon (Room, Coma Deep) Amber Hsu (Tiny Pencil), Amneet Johal (Alternative Press and one of my colleagues on the Small Press Day organising team), Hannah K. Chapman (Comic Book Slumber Party), Julia Scheele (Metroland and One Beat Zines co-founder) and Sabba Khan (Identity). You can read the whole list of practitioners confirmed so far on the OBZ site here.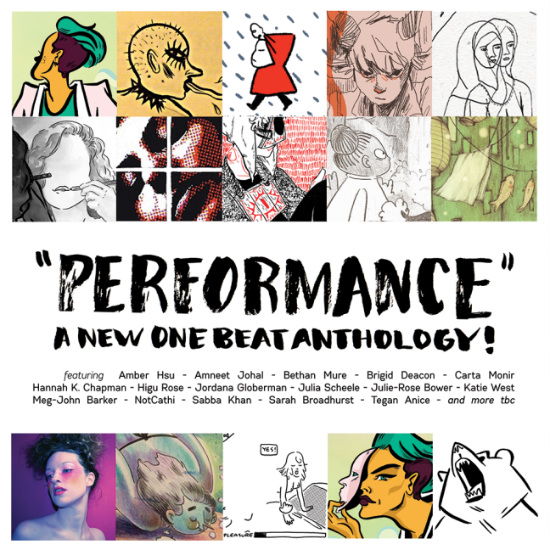 I can't stress enough how much this project deserves your support. The last anthology from One Beat Zines was an outstanding collection of diverse creative voices from across the self-publishing and DIY scene that combined showcasing established names with providing a platform for newer artists (Amneet Johal and Sabba Khan's work in particular stealing the show for me).
Take some time to re-read that Identity review for an idea of just why you need to back this one. As far as I'm concerned it's one of the most eagerly anticipated small press group efforts of 2016…
You can back Performance on Indiegogo here. For more on the work and philosophy of One Beat Zines check out their site here and follow them on Twitter here. 
For regular updates on all things small press follow Andy Oliver on Twitter here.