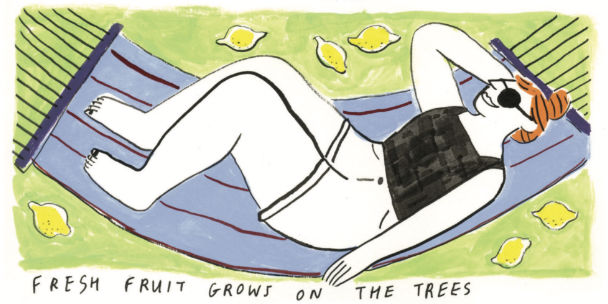 ELCAF FORTNIGHT!
There's a welcome synchronicity to reviewing a Jayde Perkin comic for this year's East London Comics and Arts Festival given that my first coverage of her work at Broken Frontier was for ELCAF 2017. Since then, of course, Perkin has been named one of our Broken Frontier 'Six Small Press Creators to Watch' for 2018, seen her work attract a growing audience on social media and been included in the most recent volume of anthology series Dirty Rotten Comics.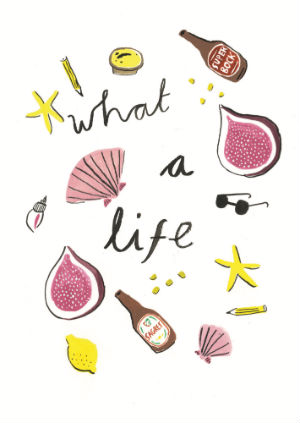 Her latest minicomic What a Life (launching at ELCAF alongside anthology collection I'm Not Ready) shares thematic overlaps with her 2017 offering Time May Change Me. That latter effort explored Perkin's grief following the loss of her mother to cancer, with their shared love of the music of David Bowie acting as a recurring symbolic motif throughout. It was a powerfully resonant piece of comics which I called a "heartfelt and tender account of coming to terms with bereavement" when I reviewed it here at BF.
What a Life provides a brief encapsulation of a summer break at an artists' residency in Portugal, explores the bonds that were formed, and hones in on one crucial moment of catharsis that sits at the very heart of this short account. Perkin is concerned in these pages not so much with a structured narrative as with bringing the reader into a state of mind; in creating a dreamy, languid sense of place and occasion. The essence of these ephemeral shards of time brought so vividly to life by her richly hued depictions of coastal environments.
Underlining how those transitory relationships in life can sometimes be just as important and affecting as our established ones, What a Life concerns itself with the vitality of the interactions between this group of summer school artists. We watch them embrace this fleeting companionship, opening themselves up to each other during one pivotal evening on the beach. Perkin's slightly abstract, and occasionally even distorted, visual characterisation proving once again how effective it is in fostering a profound representational connectivity between audience and on-page cast.
If you have yet to read Time May Change Me then pick it up at ELCAF in conjunction with this book (and anthology I'm Not Ready). Either can be read alone but they complement each other quite beautifully. In some ways the critical moment in this comic – wherein grief is confronted in a carefully crafted scene that uses lettering effects in a subtle but sophisticated manner to evoke empathy – acts as a thematic coda to that previous work.
Perkin's practice continues to impress as much for her ability to draw such powerful emotional reactions from her audience as it does for her distinctive visual style. Make sure to visit her table at ELCAF this year and discover this emerging talent for yourselves. It's a decision you most assuredly will not regret!
Jayde Perkin will be exhibiting at ELCAF. For more on Jayde's work visit her site here and her online store here. You can follow her on Twitter here.
For regular updates on all things small press follow Andy Oliver on Twitter here.
Catch up on all our ELCAF Fortnight articles to date here. ELCAF runs from June 22nd-24th. Full details on the ELCAF site here and you can also follow the festival on Twitter here.