AVAILABLE AT THOUGHT BUBBLE!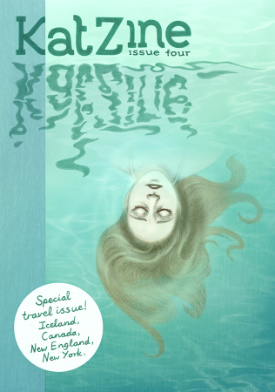 Katriona Chapman's Katzine debuted earlier this year mixing comic strips and text pieces to give amiable insights into the day-to-day life of its creator. If that sounds to you like Katzine is just another small press diary comic, however, then your presumptions are very, very wrong. Chapman's engaging reflections on her existence – from the modest and the seemingly trivial to the more profound and personal – have breathed new life into that much maligned strand of self-published sequential art; the autobiographical comic.
From her international travels to her favourite local stores, the first three issues have covered all aspects of Chapman's world (#1 was reviewed here at Broken Frontier). Chapman has featured a number of times over the years in 'Small Pressganged' from her comics study of a family of urban foxes in Brockley Foxtrot to her time as part of artzine Tiny Pencil to her contribution to David O'Connell's ink + PAPER anthology.
We have some teaser art from Katzine #4 (a special travel issue!), on sale this weekend at Thought Bubble below. Beautifully rendered in Chapman's signature shaded style, this is yet another comic you owe it to yourself to check out this weekend in Leeds…
For more on Katriona Chapman's work visit her site here and follow her on Twitter here. You can buy Katzine from her online store here or at Thought Bubble this weekend.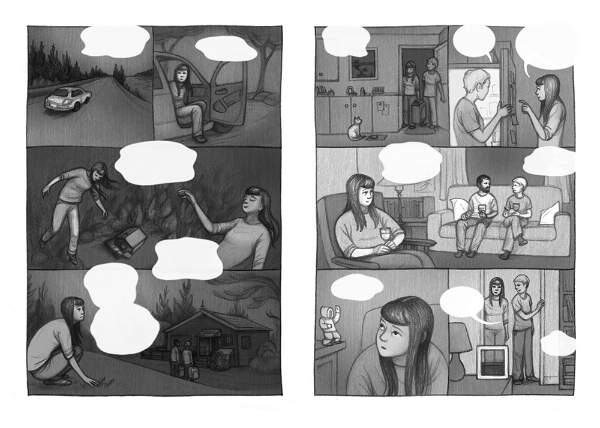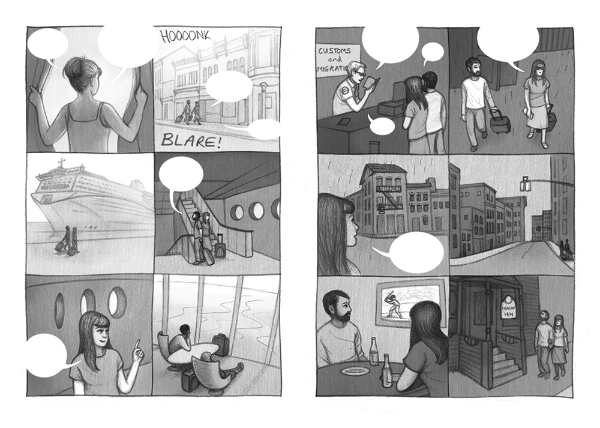 For regular updates on all things small press follow Andy Oliver on Twitter here.