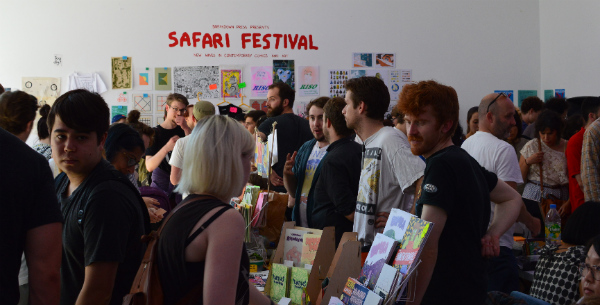 For the last two years Safari Festival has been a shining oasis of alternative comics goodness in that fallow period between the Spring shows on the UK indie circuit and the onslaught of the packed Autumn schedule. Curated by the Breakdown Press team it's become the event to be seen at if you're a purveyor or proponent of boundary-pushing, innovative practice.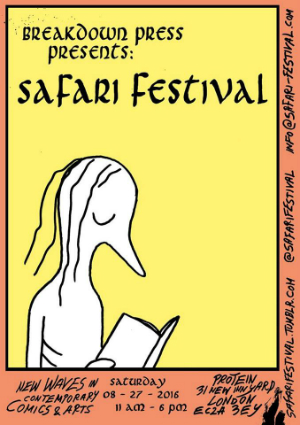 This year's Safari line-up for August 27th is announced today and the big news is that the guest list for 2016 includes Simon Hanselmann, Joan Cornellà, Laura Callaghan, Anna Haifisch and Fantagraphics alongside the usual mass of international alt talent.
If you still need persuading then check out my report on the 2015 Safari Festival here or the 2014 incarnation here.
The full press release is below including confirmed exhibitors so far. As with last year's intensive pre-Safari coverage at Broken Frontier you can expect to see a comprehensive series of interviews, reviews and articles in the run-up to this year's event.
We're delighted to bring you the full press release at BF for this vital and essential part of the UK comics calendar…
(Festival poster by Anna Haifisch)



A NEW WAVE OF ALTERNATIVE AND ARTS COMIC creators from the UK and beyond are meeting in London for the third annual Safari Festival this August. Open to the public and free of charge, Safari Festival is a chance for attendees to experience the best of comics' avant-garde and purchase original artwork and comics.
The 2016 international line-up features New York Times bestseller, Simon Hanselmann above (Megahex, below), cartoonist Joan Cornellà (Zonzo) illustrator Laura Callaghan as well as publishers Fantagraphics, Decadence Comics, One Beat Zines and founders of the festival, Breakdown Press.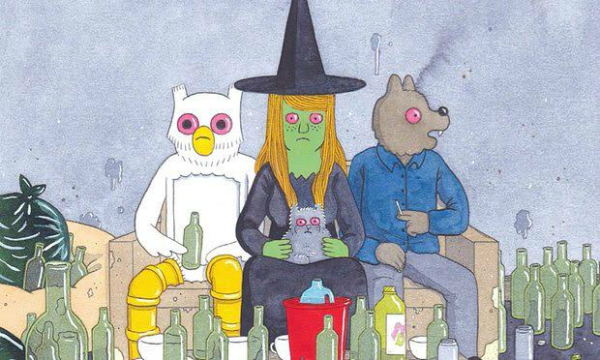 "The artists exhibiting have been selected for their innovative, fearless and diverse approach to making comics and we are here to champion that," founder Tom Oldham commented. "Our third year sees artists and publishers from throughout the UK, Europe and Northern America-we're incredibly proud and honoured to have their presence".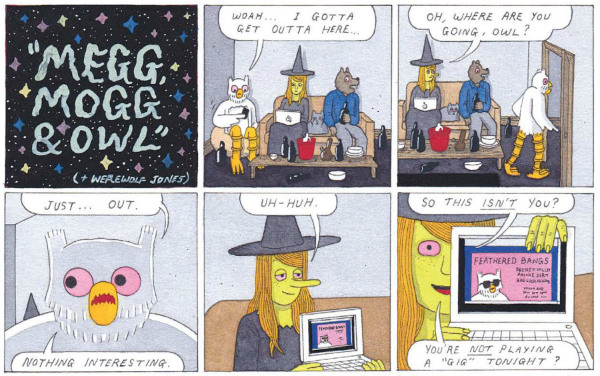 Free to attend, the festival will take place at Studio Two, the Shoreditch gallery space of creative agency, Protein, and feature DJ sets from Will Sweeney, Alexander Tucker (Grumbling Fur) and Mat Colegate (The Quietus/Teeth of the Sea). The Safari after-party at the Shacklewell Arms in Dalston is headlined by Totally.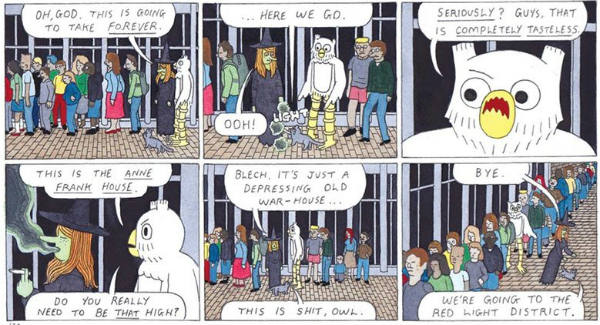 Breakdown Press is an independent comics publisher based in London, dedicated to producing and promoting the very best comics art including new talent and undiscovered classics of the past.
For more information, contact press@breakdownpress.com.
2016 Safari Exhibitors:
Ally Russell 
Anna Haifisch
Anti-Ghost Studio: Babek Ganjei, Rob Flowers
Becca Tobin
Bergen Street Press
Breakdown Press: Antoine Cossé, Alexander Tucker, Shaky Kane, Joe Kessler, Richard Short, Zoe Taylor
Brigid Deacon
Comic Book Slumber Party
Comics Workbook: Liam Cobb, Tom Kemp, Will Tempest.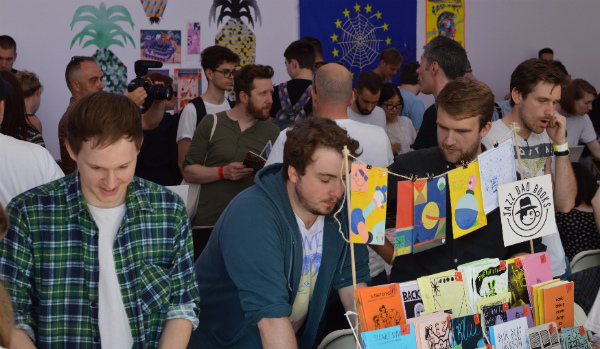 Crumb Cabin
Decadence Comics: Lando, Stathis Tsemberlidis, Emix Regulus
Dilraj Mann
Disinfotainment (Mark Pawson)
Donya Todd
Eleni Kalorkoti
Evan Androutsopoulos 
Eyeball Comix
Famicon Express (Leon Sadler, Stefan Sadler, Jon Chandler)
Fantagraphics Books: Simon Hanselmann
Feminist Library
Gabriel Corbera
Hope not Hate
Irkus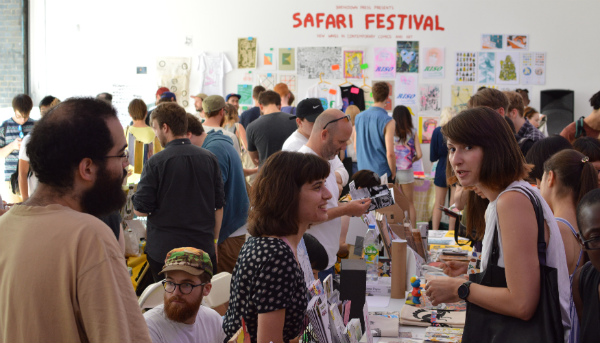 Jack Teagle
Jazz Dad Books
JMKE
Joan Cornellà
Joseph P Kelly
Krent Able
Kuš!
La La Pom: Isaac Lenkiewicz, Benjamin Wright
Lagon Revue (Alexis Beauclair, Sammy Stein) 
Landfill Editions: Hugh Frost
Laura Callaghan
L'Institut Sérigraphique
Lizzy Stewart
Luke Stuart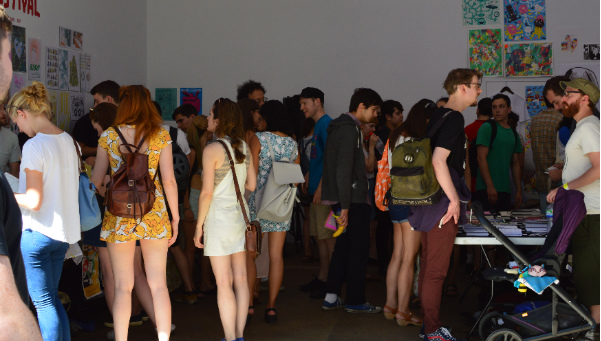 Matthew Pettit 
Matthew Swan
One Beat Zines
OOMK Zine (Sofia Niazi, Rose Nordin)
Otto Press
Retrofit Comics
Shaky Kane
Simon Moreton
Takayo Akiyama
The Treasure Fleet
Vincent Fritz
Wai Wai Pang
Will Sweeney
Joan Cornellà
For more on Joan Cornellà visit his site here
Laura Callaghan
For more on Laura Callaghan visit her site here
Anna Haifisch
For more on Anna Haifisch visit her site here
Photos courtesy of Dean Simons.
For more on Safari Festival visit the site here and follow the festival on Twitter here.
For regular updates on all things small press follow Andy Oliver on Twitter here.