"Reviewing" Rachael Smith's Snippets: 52 Weeks of Diary Comics is something of a curious exercise in that effectively this is a review of a comic that doesn't exist yet. Or, more accurately, potentially hundreds of comics that don't exist yet and that we will never actually see anyway. That's because this book, published by David & Charles doesn't fit into Smith's usual subject matter of slice-of-life drama or graphic medicine. Rather this is a "how-to" book where the artist behind Wired Up Wrong and Quarantine Comix draws on her many years of experience as a diary comics creator to encourage readers to create their own strips.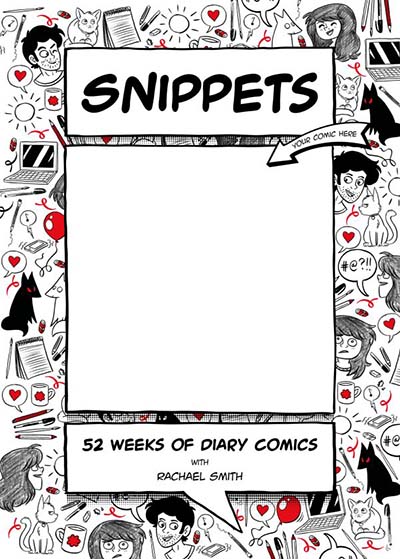 Snippets, then, is a book for aspiring cartoonists to fill with their own stories and reflections on their lives. It opens with Smith talking about her own process, covering such subjects as the tools she works with, how to structure and pace a short comic strip, and the value of diary comics in terms of mindfulness and self-care. This introduction isn't overly long and sticks to the pertinent basics, instead encouraging the would-be artists to jump in as quickly as possible into establishing their own practice.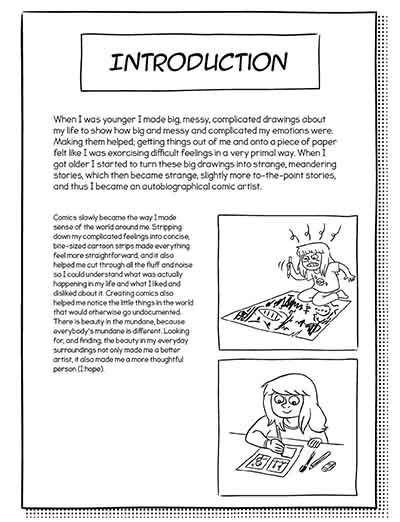 Hereafter Snippets is a succession of 52 (mostly) pre-drawn sets of comics panels with Smith's suggestions as to their contents. These prompts can vary from subject matter to what tools are used to illustrate a particular strip, through to suggestions on perspective or approach. Interspersed throughout are occasional short comics where Smith gives extra creative tips and also plenty of space for notes and experimentation.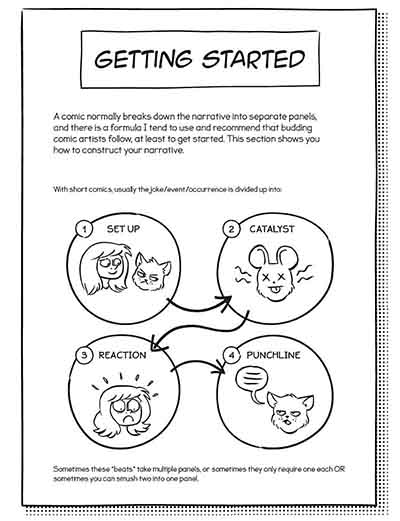 Each strip consists of seven panels so reader-artists can either choose to participate on a daily basis or a weekly one. While the established nature of a year's worth of pre-drawn layouts may seem prescriptive the focus here is more on building up confidence in terms of a breadth of subject matter as an autobiographical storyteller; of thinking about what can be achieved and communicated in that genre, and the possibilities it holds. One would imagine that the average buyer would work through the 52 exercises in a far shorter window of time, allowing them to then think further about designing their own page structures, having now mastered some of the key elements of autobio storytelling.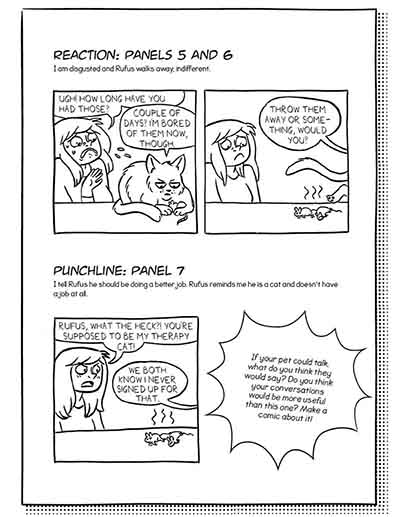 With echoes of the classic Marvel Try-Out Book, Snippets: 52 Weeks of Diary Comics is a fun, interactive opportunity to consider the potential of slice-of-life comics with the gentle guidance of one of the UK's most established practitioners in that field.
Rachael Smith (W/A) • David & Charles, £16.99
Review by Andy Oliver