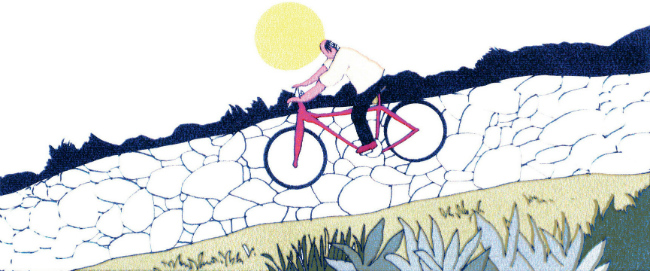 In terms of shared philosophy there's a reason why micropublisher Avery Hill Publishing get the level of coverage they do at Broken Frontier. In the same way that 'Small Pressganged' looks to unashamedly propel a whole new generation of talented small pressers to a wider audience so, too, do AHP actively seek out fresh and exciting creative voices to showcase and bring to a greater readership. Their passion and commitment to both the act of discovery and the subsequent championing of deserving artists directly mirrors our own, and in that regard 2015 looks set to be one of their most exciting years yet.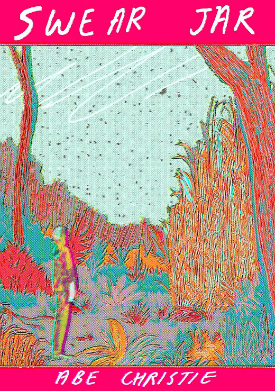 Abe Christie's Swear Jar is their latest offering, and one that debuted this week at the Crouch End Comic Art Festival in London. I first came across Christie's work a few years ago in the Parallel Lives anthology (reviewed here) when he was one of the six artists (including Myriad First Graphic Novel Competition winner Jade Sarson) to take part in a six-month internship at the londonprintstudio under the guidance of then Youth Arts Co-ordinator and acclaimed graphic novelist Karrie Fransman (interviewed recently here at BF).
Swear Jar compiles a selection of Christie's comics shorts from between 2014 and 2015 – brief tales that feel simultaneously distantly detached and yet profoundly familiar. My immediate reaction to this comic was that I came away from it with the same kind of feeling I have after reading the work of Simon Moreton of Smoo Comics fame (whose collection Days has also been published by Avery Hill). Not so much in terms of subject matter, admittedly, but in the sense that the reader is invited to find their own meaning in the content herein. Each entry may be oblique in specifics, or occasionally meandering in delivery, yet every one engenders acutely empathetic responses in their readership.
One of Swear Jar's opening narrative passages (below left), for example, uses quietly understated yet poignantly stirring single page illustrations alongside intensely personal reflection to elucidate a moment of life-changing personal clarity and spiritual emancipation. It's more graphic soliloquy than discrete narrative but one that will echo resonantly with its audience.  There's a similar thematic core to 'Radioactive' (below right) which is ostensibly a play on the traditional comics conceit of gaining super-powers through radioactivity but is essentially an extended metaphor dealing with dissatisfaction with one's own circumstances and finding your place in the world.
Ideas and experiences we can all understand embedded in apparently incongruous frames of reference are a recurring motif. A heartrending monologue on lost friendship placed against the unlikely backdrop of an astronaut exploring a new planet, for example (below). Or the peculiar dream logic of 'Hank Cork Comics' (above centre) – with its themes of yearning, searching and disappointment – wherein the titular character embarks on an inevitably anticlimactic quest to rescue "the girl of his dreams" from his mysterious nemesis. The titular 'Swear Jar' (bottom image below) is another fragmentary piece that is ambiguous in focus but speaks of universal emotional truths.

Superficially, the faux naivety of Christie's art masks visual storytelling technique that is actually highly developed in construction. The lack of facial features on so many of his characters in the first half of the comic, to give a case in point, ensures that each protagonist is effectively a sympathetic cipher that the readership can project their own similar life experiences on to. It's a simple, but subtle, use of the form to ensure an added connection between page and audience; one that builds that relationship and guarantees that the off-page observer has an intimate placement within the narrative. Indeed, Christie's panel compositions and layouts change continuously from story to story to most effectively communicate those expressive realities at their centre.

On one level there's a slightly fractured and disparate atmosphere to the pages of Swear Jar. Yet the contemplative and often unassuming presentation of the work here has an underlying psychological throughline that is delicate but unyielding. It's possible that Christie's style will be more likely to appeal to a somewhat niche following but this is an artist whose singular approach to the medium bears close watching in the near future.
Swear Jar is published by Avery Hill Publishing and can be bought from their online store here priced £6.00. For more on Abe Christie visit his site here. 
For regular updates on all things small press follow Andy Oliver on Twitter here.