It's the tenth Thought Bubble comic art festival at the weekend and this week at Broken Frontier we're taking a tour of just some of the debut book highlights. Up until the weekend we'll be looking at 25 or so of the very best small press comics launching in Leeds with preview images and pages (many exclusive to BF) and the locations of the creators/publishers for you to hunt them down at TB. Don't forget to tell them that Broken Frontier sent you when you do!
Catch up with all of our preview articles as they go up daily here…
Wired Up Wrong
Rachael Smith's autobio collection of one-page strips and single illustrations spotlights her struggles with depression and anxiety – embodied in the form of a giant black dog named Barky – in an accessible, witty and empathetic manner. Reviewed here at Broken Frontier where I said of it "Possibly the most vitally important use of the form yet from one of the now established mainstays of the UK indie comics circuit, Wired Up Wrong destigmatises and informs in equal measure."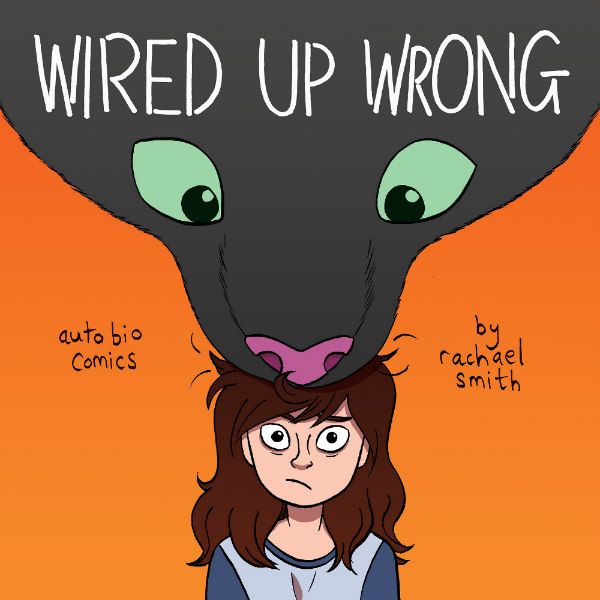 For more on Rachael Smith's work visit her site here and follow her on Twitter here. You can find her at Table 183 in the New Dock Hall. You can also pre-order Wired Up Wrong from Rachael Smith's store here priced £4.00.
A Dark Forest #3
I first reviewed Kate-mia White's A Dark Forest here at Broken Frontier last year. The opening issue introduced us to two sisters – 17-year-old Elizabeth Kathrine Moss and her much younger sibling Grace – who live with their puritanical father in the town of Whitewood, surrounded by an ominously creepy forest. White's art is stunningly detailed, brooding and highly atmospheric and perfectly suited to this claustrophobic fairy-tale style narrative.
For more on Kate-mia White's work visit her site here and follow her on Twitter here. You can find her at Table 82b in the Royal Armouries Hall. You can also visit her online store here.
Every Life I Ever Lived – Robin William Scott (Good Comics)
Robin William Scott's autobiographical Every Life I Ever Lived strips have been a staple of many comics fans' social media feeds in recent times and this first volume collects 100 entries from the series. They have been picked up by rising micropublisher Good Comics who describe the comics as "astute, witty and existential… [they] look deeply at the tiny moments in which our lives find meaning." That's no idle publisher's boast! You can read more about Good Comics and Scott's work in our interview with the GC team here.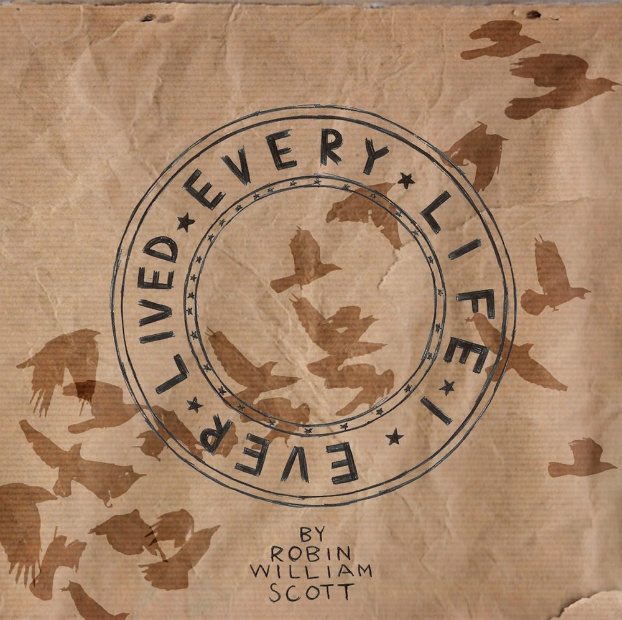 For more on Good Comics follow them on Twitter here and Robin William Scott on Twitter here. You can find Good Comics at Table 181 in the New Dock Hall. Their online store is here. 
Last Driver
The legendary British artist Shaky Kane joins writer C.S. Baker for this macho parody romp full of terrifying sauropods, giant insects and barbaric arenas. Check out my Broken Frontier review here where I said of the book "With its pulpy, post-apocalyptic appeal Last Driver is a riotous, raucous road movie of a comic from Baker and Kane. The end of the world never looked so cool!"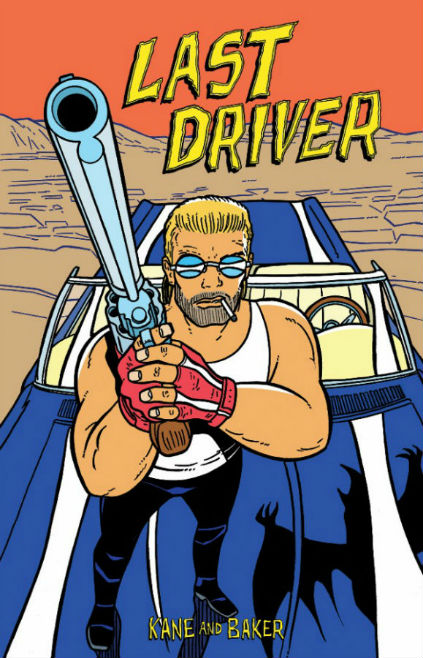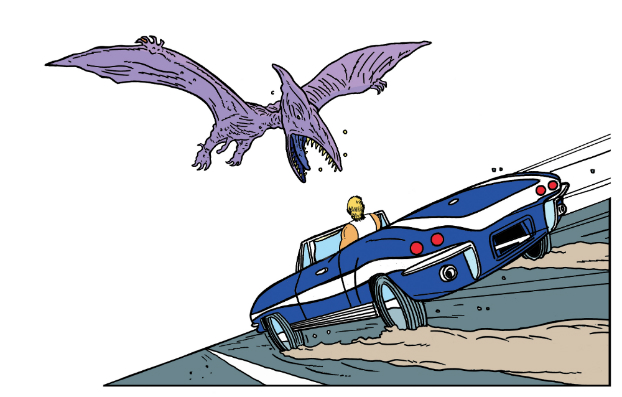 For more on Dead Canary Comics visit their website here and follow them on Twitter here. For more on the work of Shaky Kane visit his website here. You can find Dead Canary Comics and Shaky Kane at Table 55 in the New Dock Hall. You can also order Last Driver online here priced £11.99.
Beast Wagon Tails (Changeling Studios)
The snarling satire of Beast Wagon – a dark comedy thriller centring on an animal rebellion in the fictional but recognisable environs of Whipsnarl Zoo – has garnered much critical acclaim over the last couple of years and was nominated for a British Comic Award last year. With the series near its end, this Thought Bubble sees writer Owen Michael Johnson, artist John Pearson (sample art below left) and letterer Colin Bell joined by artists Martin Simmonds, Jay Gunn (sample art below right) and Andy Bloor for a collection of related shorts originally published in Starburst and Comic Heroes.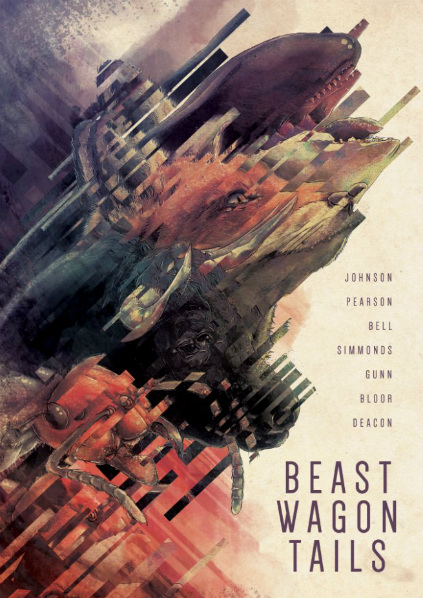 Find out more about Changeling Studios from their site here and buy comics from their online store here. You can buy Beast Wagon Tails from John Pearson at Table 59 in the Comixology Marquee.
For more information on Thought Bubble visit the festival site here. 
For regular updates on all things small press follow Andy Oliver on Twitter here.