Can it really be over 8 years since we were the first site to preview Tillie Walden's debut graphic novel The End of Summer? We are all aware of the incredible body of work Tillie has produced since then of course and we've had the pleasure of interviewing her here a number of times on the site (as well as in person at the Broken Frontier Panel at ELCAF a few years back). Our most recent chat with Tillie was for our 20th anniversary celebrations at BF here last Autumn. More on this much deserved accolade for a cartooning phenomenon in the press release below as well as links to our reviews of the mentioned work
Tillie Walden Named Vermont's Cartoonist Laureate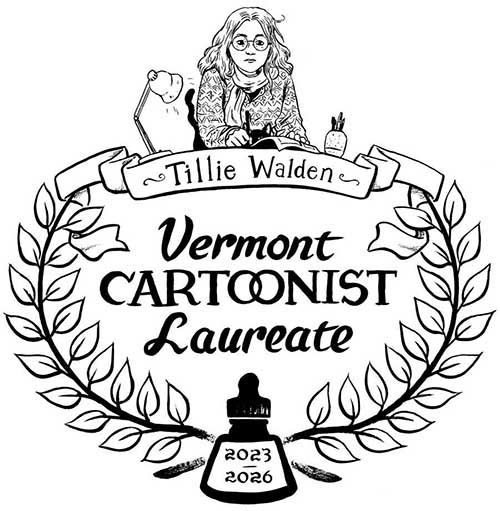 Award-winning, best-selling graphic novelist Tillie Walden has been named Vermont's latest Cartoonist Laureate. She will serve a three-year term. She is a professor at Vermont's acclaimed Center for Cartoon Studies, which she also attended as a student.
"I couldn't be more honored to be the fifth Cartoonist Laureate of Vermont! I have big shoes to fill after all the amazing cartoonists that have held this position. I'm looking forward to spreading the word around our great little state about the power of comics." says Tillie Walden.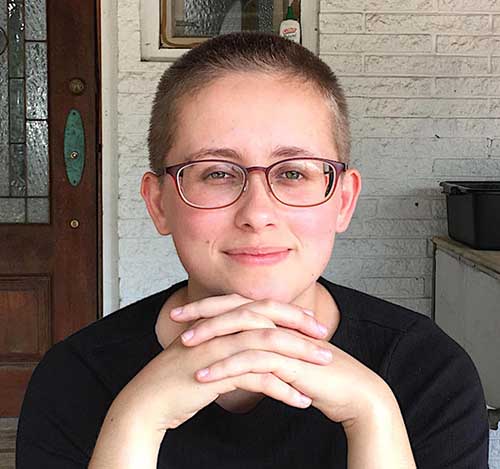 Tillie Walden's books include graphic novellas I Love This Part and A City Inside, graphic novels Spinning, On A Sunbeam, and Are You Listening?, collection Alone in Space, collaborations My Parents Won't Stop Talking (with Emma Hunsinger), Tegan and Sara: Junior High (with Tegan and Sara), and Clementine (inspired by the world of The Walking Dead). She is the winner of the Ignatz Award, the Broken Frontier Award, the Eisner Award, and the LA Times Book Prize, and Entertainment Weekly named her as one of "the most essential graphic novelists of her generation."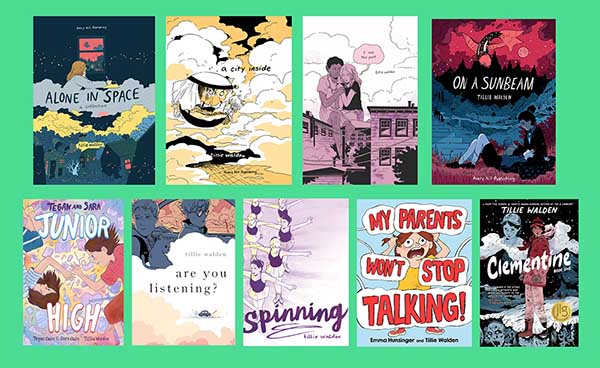 Ricky Miller, co-publisher of Avery Hill, says, "When Avery Hill published Tillie Walden's first few books, she was still just a teenager. We could tell what a special person she is, and what an extraordinary talent she has. We've maintained that relationship through two further books and have watched her develop into an amazing creator and teacher. I'm so delighted to see Tillie being recognized as Vermont's Cartoonist Laureate. I know how much she loves Vermont (and having spent some time there myself, I can understand why). We can think of no one who would deserve this more."
Vermont's Cartoonist Laureate program debuted in 2011; Vermont is the only state that regularly appoints a cartoonist laureate. Past laureates include Burlington's James Kochalka, Brookfield's Ed Koren, Bolton's Alison Bechdel, and West Townshend's Rick Veitch. The program is sponsored by Vermont Arts Council.