ELCAF FORTNIGHT!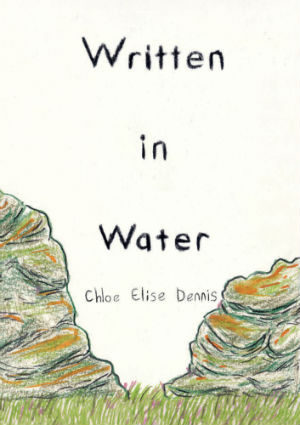 There are many great joys to being associated with a collective like Broken Frontier that exists primarily to champion and promote exciting new artists and their practice. But by far the greatest of those is being able to follow the creative journeys of emerging talents from the very beginning. I've been privileged over the years to have seen artists like Jessica Martin, Jade Sarson, Ellice Weaver, Jey Levang, our own EdieOP and many others progress from self-publishing to award-nominated graphic novels and US serial comics.
Just one year ago I was talking to Chloe Elise Dennis about her work at the ELCAF Springboard portfolio review meetings. Twelve months on and Dennis has two self-published comics to her name, is part of the exciting new Baguette Trousers collective and will be tabling herself at 2018's ELCAF after Baguette Trousers successfully negotiated the curation process for an event that is always massively oversubscribed in terms of applications.
When I last looked at Dennis's work it was in the pages of Every Hour is Saved where she depicted her grandmother's childhood in an India under British rule, exploring ideas of identity and nationality at the same time. Her latest offering Written in Water shares a slice-of-life approach to comics but veers into very different storytelling territory.
Written in Water looks at the relationship of two girls Jodie and Claire. At a first glance it seems a standard character study; a neatly observed portrait of teenage friendship with all its familiar motifs. The girls share secrets, confide in each other about the boys they're keen on, occasionally bicker and fall out. It's well observed with a rare natural rhythm to the dialogue that gives the interactions of the protagonists a particular authenticity and honesty. Yet for those first few pages it feels engaging but still well-trodden ground.
And then something unsettling begins to happen that turns our perceptions on their heads.
Dennis uses those between-the-panels gaps to imply significant shifts in time. It's not signalled overtly; instead we pick up on the changes in a faltering friendship as it begins to fall apart in chronological increments that flow and merge into one another. Added to this effect is the evocative motif of rising water which begins to seep into every panel as the girls slowly drift apart and their closeness begins to crumble. It culminates in some truly powerful visual metaphor that is profoundly resonant in its symbolism and perfectly captures the sadness and inevitability that we have all experienced when once strong bonds are severed.
While there are elements here of a creator still learning their craft – Dennis's lettering in particular is relatively much weaker than her other skills – Written in Water shows a quite remarkable leap in storytelling confidence since her last comic. Pacing, and that ever crucial understanding of those opportunities unique to the comics form to underline the themes of her story, are great strengths here; as is her willingness not to spoon feed the reader and to let them interpret events for themselves, underlining her own increasing self-assurance as a creator. Definitely one for your ELCAF must-buy lists this weekend!
For more on the work of Chloe Elise Dennis visit her site here and follow her on Twitter here. You can visit her online store here.
For regular updates on all things small press follow Andy Oliver on Twitter here.
Catch up on all our ELCAF Fortnight articles to date here. ELCAF runs from June 22nd-24th. Full details on the ELCAF site here and you can also follow the festival on Twitter here.