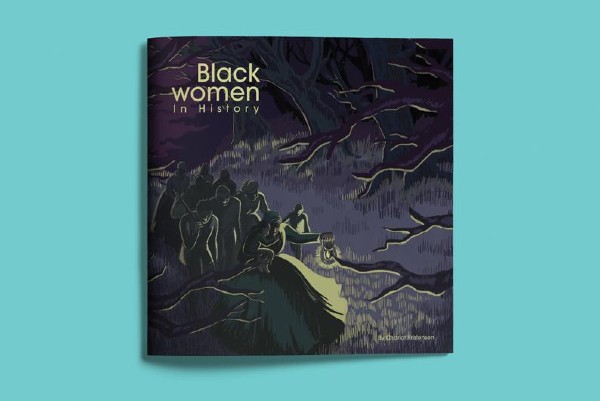 Over the years at Broken Frontier I have, on occasion, chosen to take a step back from pure comics to cover wider graphic narrative work from the creators we feature on the site, or to give some space to the aligned self-publishing world of zines. Charlot Kristensen's Black Women in History first came to my attention earlier this year when Avery Hill Publishing alerted me to her practice a few months before they published her acclaimed debut book What We Don't Talk About. Exploring themes of racism, privilege and interracial relationships it was undoubtedly one of the graphic novels of the year. You can read a full review of it here at Broken Frontier.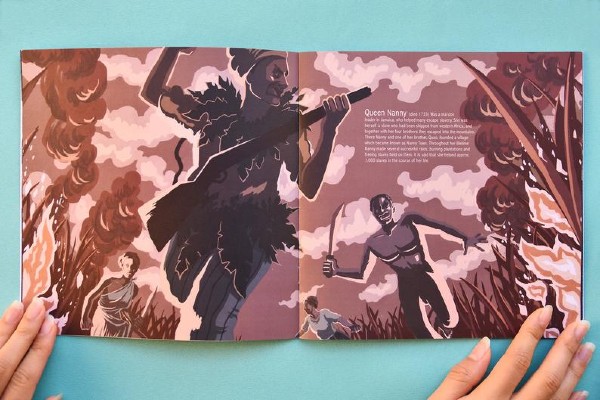 Black Women in History, then, is not a comic but for those wanting to discover Kristensen's illustration in a wider but related context it's a perfect showcase for both her stunning art and the recurring themes and motifs in her work (her minicomic Curls, reviewed here at BF this year, is another example). Kristensen presents short biographies of nine subjects, providing a brief synopsis of their lives and the importance of their achievements. Each double-page landscape spreads depicts a key moment in their lives and work as a visual summary of their accomplishments. The time periods covered range from the 18th century to contemporary times.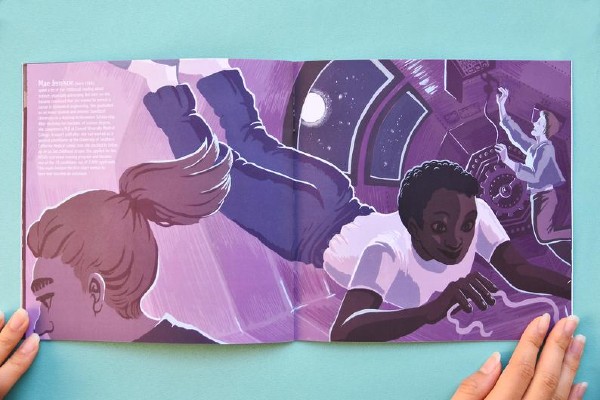 Some of the women included will no doubt be very familiar to the reader – novelist Toni Morrison or Harriet Tubman, famous for leading so many slaves to eventual freedom – but there are also historical figures here who may not be so recognised. As Kristensen mentions in a brief one-paragraph afterword some of the women within the pages of Black Women in History have been largely forgotten and it is her "hope and goal that their stories will inspire the reader and spark an interest into their lives." I certainly came away from these pages wanting to know more about the stories, for example, of Alice Ball who discovered an effective treatment for leprosy in the early twentieth century, or Queen Nanny who led her community of freed slaves against the British in Jamaica in the 1800s.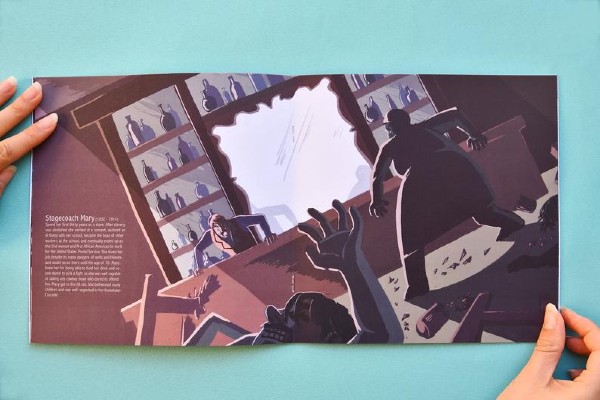 Kristensen's aim here seems to be to use the illustrated mini-biographies as an entry point into the lives of each subject and in that regard this is an unqualified success. Each illustration is composed with a reverence to its subjects that perfectly captures the essence of their lives, with Kristensen's already signature colour stylings playing a vital role in heightening mood, tone and atmosphere. From the daredevil antics of pilot Bessie Brave to the energy of dancer Josephine Baker through to the formidable presence of Stagecoach Mary, every image resonates with the reader on a different emotional level. A most suitable read coming into UK Black History Month and another example of Charlot Kristensen's gorgeous use of colour for those wanting to see more of her work after What We Don't Talk About.
You can follow Charlot Kristensen on Instagram here and on Twitter here. Visit her online store here and her website here.
Review by Andy Oliver