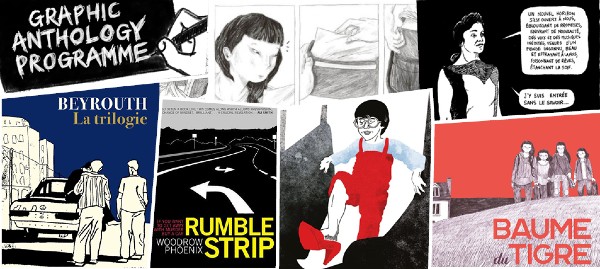 Drawing Diversity is an online discussion on representation in comics that will doubtless be of great interest to Broken Frontier readers and can be viewed on YouTube this Thursday, April 29th from 6.30pm BST. It's hosted by the Institut français, whose BD Comics Passion festival was a true highlight of the London comics calendar a few years back and who we have collaborated with in the past on some special event Gosh! Comics and Broken Frontier Drink and Draws (like this one with the remarkable Baudoin). Full details and links courtesy of the Institut français below.
Drawing Diversity: A Discussion on Diversity in Comic Books
Where do comics stand in the representation of diversity?
The topical lack of representation in arts and media of diverse characters, identities and heritage often makes headlines but is not necessarily fixed, and the comic books industry makes no exception.
The Institut francais has invited talented figures from the current French and British comic scenes, authors and illustrators Woodrow Phoenix (Crash Course, Rumble Strip) and Lucie Quéméner (Baume du Tigre, Delcourt), and Barrack Rima (Dans le Taxi, Alifbata), to address the issue and discuss with Emma Hayley, founder and director of SelfMadeHero.
The talk will also be the opportunity to look at a multitude of artworks and styles, from subtle pastel one-page shots to perfectly blend black-and white squares. The comic book scene is crisp and thriving, so come and join us!
More information can be found on Drawing Diversity here and the YouTube channel for the event is here.