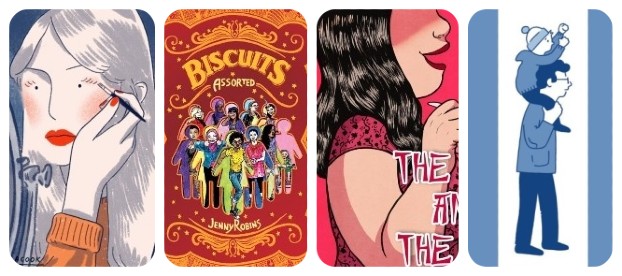 HCZF MONTH! As Hackney Comic + Zine Fair comes to a close we thought we'd wind up our HCZF Month of coverage with a round-up of some of the books and comics available that we've reviewed here at Broken Frontier in the past. We have limited this to work released in 2021 with a couple of exceptions for those whose debut graphic novels were published after the pandemic began and subsequently lost out on the launch events they so richly deserved. It's the last day of what has been an amazing event, both online and in person. Huge thanks from us at Broken Frontier to HCZF founder Joe Stone, events organiser Nora Goldberg, everyone who worked with Joe to bring the fair to life, and all the exhibitors, speakers, panel members and event/exhibition contributors!
Alxndra Cook – Wednesday's Child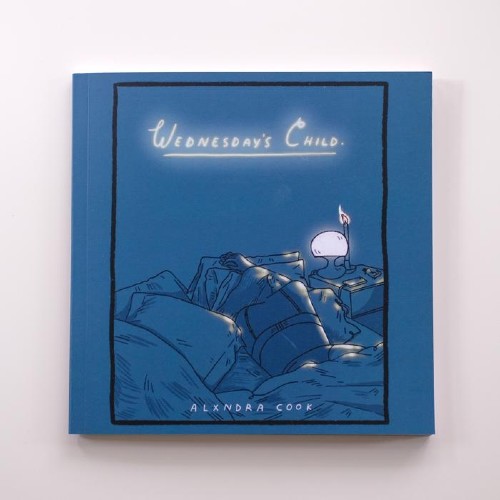 Creator description: Wednesday's Child is my newest self-published zine. Inspired by a few old folk songs and rhymes touching upon themes of love, grief and hope.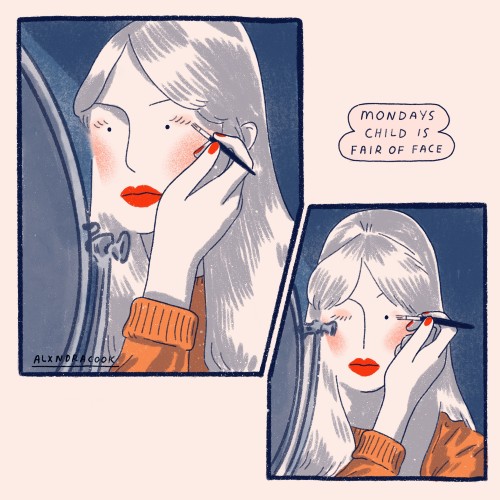 Broken Frontier soundbite:  "It may be only around 30 pages in length but the emotional gamut the reader runs in Wednesday's Child underlines Alxndra Cook's astonishing talent for speaking to her audience with a delicate and powerful intimacy. One to watch indeed." Read the full review here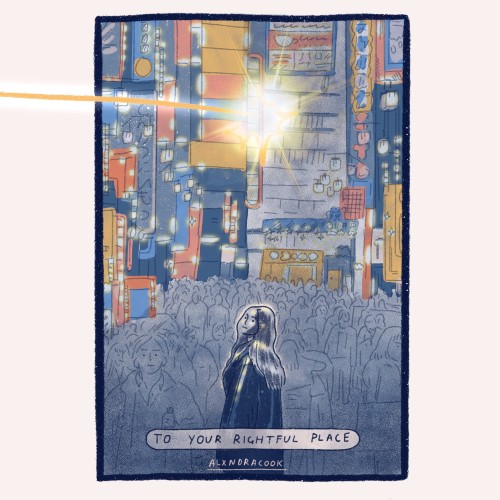 Find Alxndra in Hall One at HCZF or buy directly from her online store here
Bethany Hall – Brat Soup #1 (with Mia Ryder)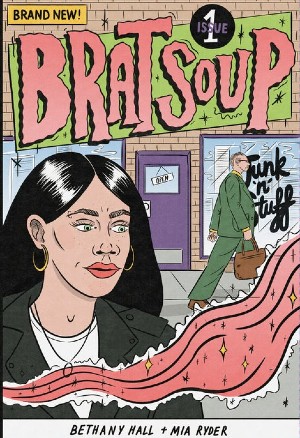 Creator description: Part 1 of a 3 part tale following Annie Campbell as she breaks out of her shell and takes fate into her own hands to get into the sold out show of her punk heroes Atomic Peach. Read the beginning of Annie's journey to stardom by taking the road less travelled in this Dan Clowes style series.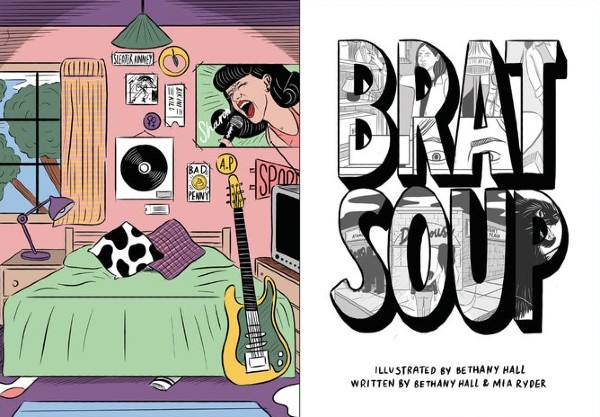 Broken Frontier soundbite: "Brat Soup's distinctly urban fantasy vibe and its crisp black and white visuals should ensure it finds the indie-centric audience it deserves." Read the full review here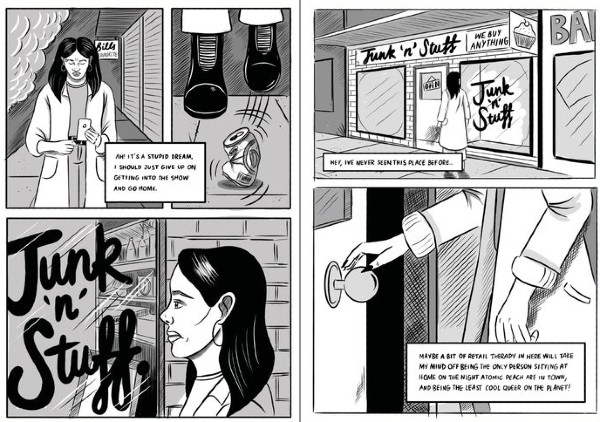 Find Bethany in Hall Three at HCZF or buy directly from her online store here
Danny Noble – Shame Pudding
Creator description: Jewish grandmas, anxious hearts, picket lines, and a little bit of rock and roll.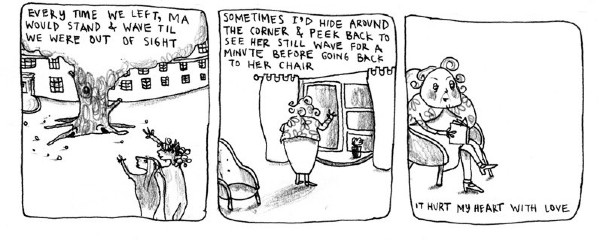 Broken Frontier soundbite: "Poignant, occasionally outrageous, and yet always delicately observed, Shame Pudding is the full-length Danny Noble work that indie comics fans have long awaited." Read the full review here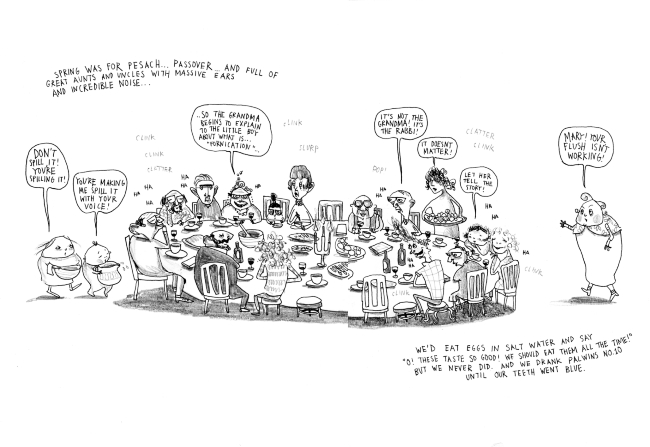 Find Danny in Hall Three at HCZF or buy directly from her online store here
Dominique Duong – The Dog and the Cat
Ignatz Award-nominated!
Creator description: A short queer fantasy romance comic that begins with the myth of the Chinese Zodiac, and the tale that happens afterwards. Devastated at being betrayed by her friend the Rat, the Cat withdraws into herself, becoming bitter, cynical and angry. However, the Dog is relentless in her attempts to befriend her, and they soon form a new tradition, meeting every year for Chinese New Year's dinner. What follows is a story of misunderstandings, delicious food and the rebuilding of trust. This is the story… of The Dog and the Cat.
Broken Frontier soundbite: "From her layered approach to the subject matter through to her fluid cartooning and assured command of the narrative tools of the form, The Dog and the Cat showcases her growing maturity as a storyteller across all aspects of the medium." Read the full review here
Find Dominique in Hall Two at HCZF or buy directly from her online store here
Gareth Brookes – The Dancing Plague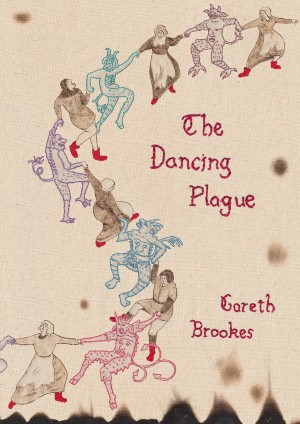 Creator description: The Dancing Plague tells a true story, from 1518, when hundreds of inhabitants of Strasbourg were suddenly seized by the strange and unstoppable compulsion to dance, from the imagined perspective of Mary, one of its witnesses. Prone to mystic visions as a child, betrayed in the convent to which she flees, then abused by her loutish husband, Mary endures her life as an oppressed and ultimately scapegoated woman with courage, strength, and inspiring beauty. All artwork in the book is created using pyrography and embroidery on calico.
Broken Frontier soundbite: "Those looking for an introduction to experimental uses of the form will find The Dancing Plague an excellent entry point to comics that challenge the conventions of the medium, while long-term fans of the work of Gareth Brookes will find their eager anticipation for this latest tome will not be met with disappointment." Read the full review here
Find Gareth in Hall Three at HCZF or buy directly from his online store here
Jenny Robins – Biscuits (assorted)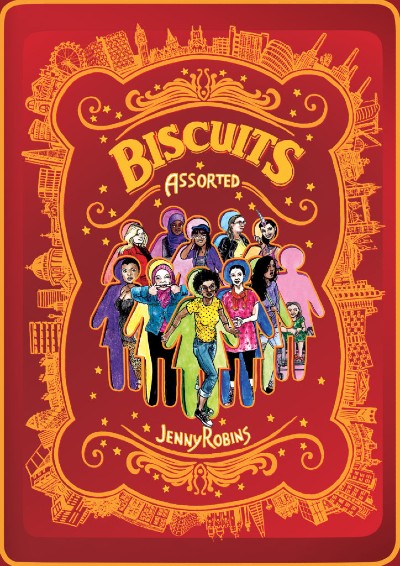 Publisher description: In Biscuits (assorted), Jenny Robins takes a look at a handful of women's stories in the city as they defy and comply with our expectations, and as they step out of the cookie cutter mould of what it means to be a woman today. What can a relentlessly positive supermarket employee, a strong-minded mother with a secret, a mistress of distraction (and oversharing) and a miss-adventurer in bi-sexual dating do in one long, hot summer? What can they learn from each other and from the colourful cast of women (and the occasional man) in this book of interweaving stories?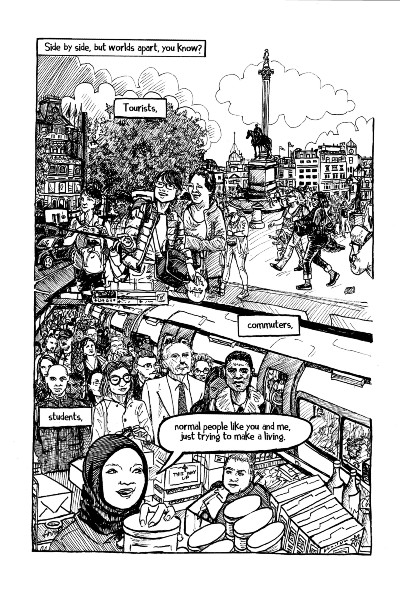 Broken Frontier soundbite: "Cleverly constructed, ever playful with the form's language, and employing some sparkling dialogue and characteristion, it's a graphic novel you will return to time and again. In fact, this joyous, witty, poignant and, most importantly, very human story is the book we all needed as a counterpoint to the challenges of 2020." Read the full interview here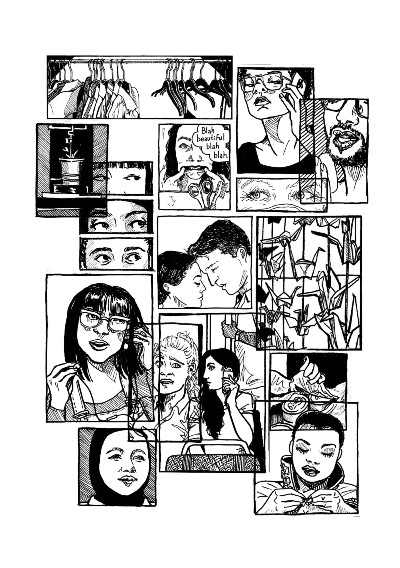 Find Jenny in Hall One at HCZF or buy directly from Myriad Editions here
John Cei Douglas – All the Places in Between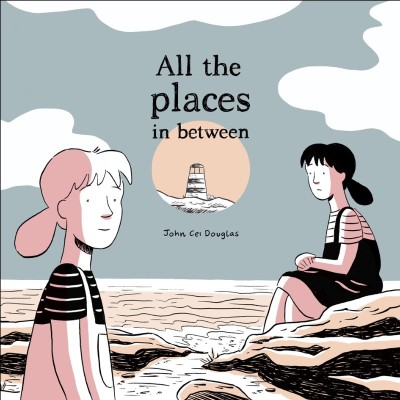 Publisher description: A brilliant new comic from UK comic creator and illustrator John Cei Douglas. All the Places in Between is a beautiful and inspiring journey though the darkest moments of our psyche. Exploring depression, anxiety and isolation this is the must have comic of the post lockdown era.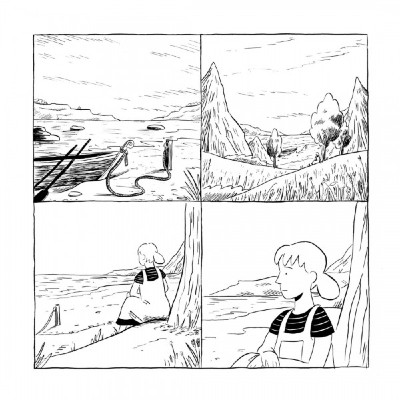 Broken Frontier soundbite: "A contemporary, insightful Where the Wild Things Are that is a powerful reminder of John Cei Douglas's place as one of UK indie comics most eloquent pure visual storytellers." Read the full review here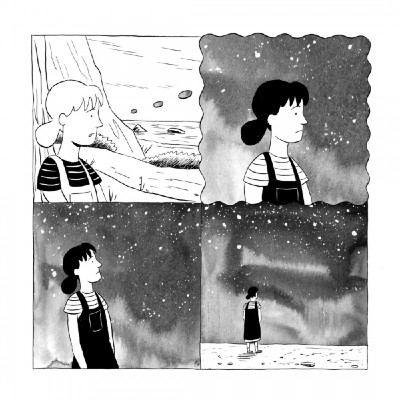 Find John in Hall Two at HCZF or buy directly from his online store here
Matthew Dooley – Flake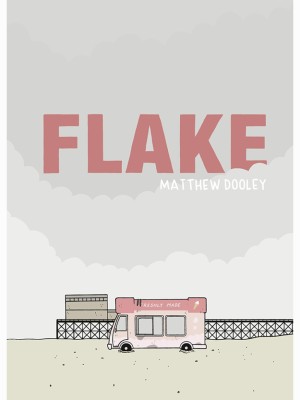 Publisher's description: A stunning first graphic novel by a Cape/Comica/Observer graphic short story competition winner – a tale of a skirmish in the ice-cream wars that is worthy of Alan Bennett. In the small seaside town of Dobbiston, Howard sells ice creams from his van, just like his father before him. But when he notices a downturn in trade, he soon realises its cause: Tony Augustus, Howard's half-brother, whose ice-cream empire is expanding all over the North-West… Flake, Matthew Dooley's debut graphic novel, tells of how this epic battle turns out, and how Howard – helped by the Dobbiston Mountain Rescue team – overcomes every obstacle and triumphs in the end.
Broken Frontier soundbite: "Flake is proof positive that Matthew Dooley's comics are the perfect blend of absurdism and humanity. A triumphant debut for one of UK comics' most underappreciated rising stars." Read the full review here
Find Matthew in Hall Three at HCZF for his self-published comics or buy Flake directly from Gosh! Comics here
Sabba Khan – The Roles We Play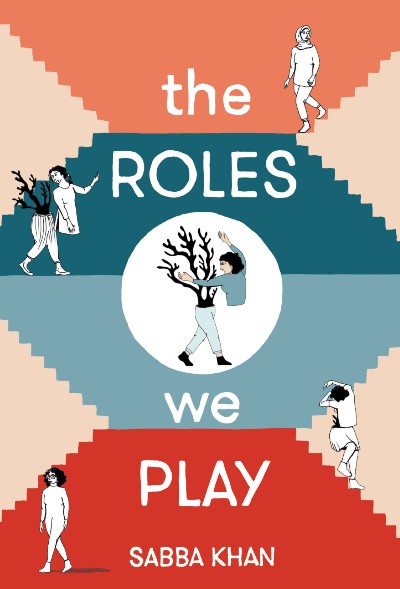 Publisher description: 'Where is home, Mum?' Two-thirds of today's British Pakistani diaspora trace their origins back to Mirpur in Azad Kashmir, a district that saw mass displacement and migration when it was submerged by the waters of a dam built after Partition. Sabba Khan's debut graphic memoir explores what identity, belonging and memory mean for her and her family against the backdrop of this history. She paints a vivid snapshot of contemporary British Asian life and investigates the complex shifts experienced by different generations within migrant communities. 
Broken Frontier soundbite: In acknowledging the contradictions in her life, and seeking to reconcile those divisions, Khan takes us on a journey of adaptation, growth, acceptance and discovery. It's an easy reviewer fallback to talk of books that reward re-reading but this is one that you'll never stop fully unpacking, unpicking and reflecting upon. Read the full review here
Find Sabba in Hall One at HCZF or buy The Roles We Play from Myriad here
Sayra Begum – Mongrel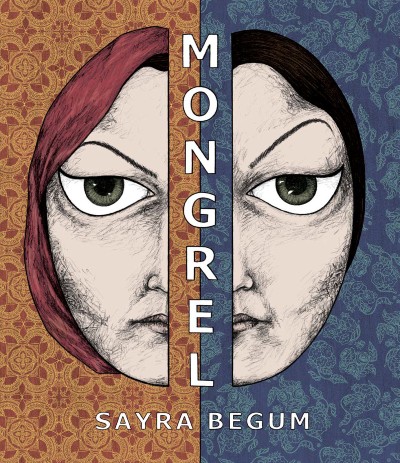 Publisher description: Sayra is both an accomplished and clever storyteller and an original artist in her layouts and drawing style. The story itself covers matters that are at the heart of our society's current concerns; immigration, racism, mixed heritage relationships and inter-generational strife.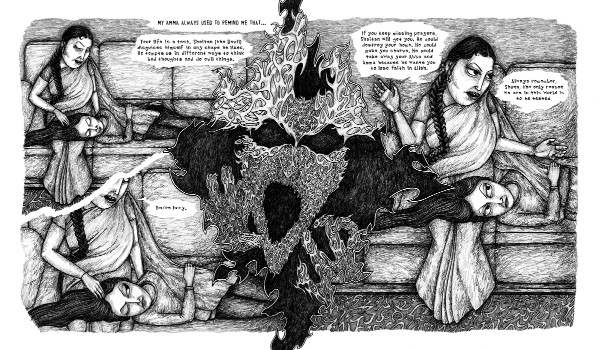 Broken Frontier soundbite: "Contrasting Shuna's own mixed heritage relationship with that of her parents, and exploring the realities of living in a nexus space between two cultures, Mongrel is an impressive and assured debut work from a new voice with a keen understanding of the singular opportunities and intricacies of comics narrative." Read the full review here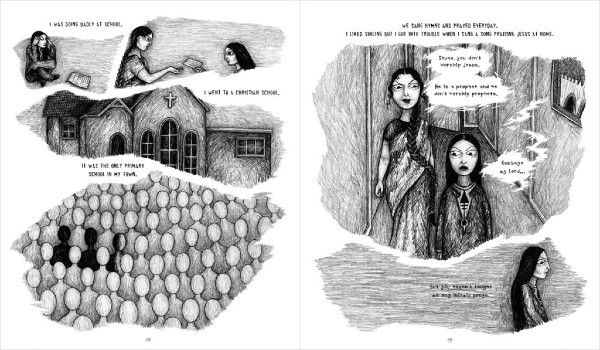 Find Sayra in Hall One at HCZF or buy Mongrel directly here
Tim Bird – Wednesday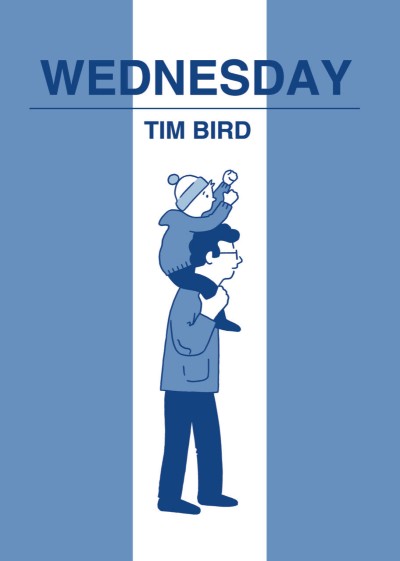 Creator description: Wednesday is an autobiographical comic about growing up in Sheffield supporting Sheffield Wednesday and how that connection to the city remains now I've moved away. Its about my relationship with my dad and how our shared love of football continues to be a bond between us.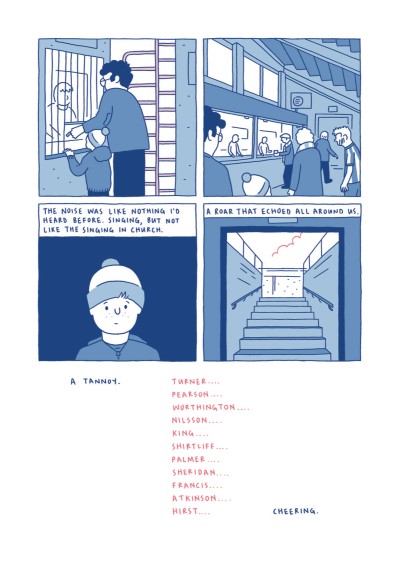 Broken Frontier soundbite: "At its heart though, and like so much of Bird's practice, Wednesday is about memory and the way in which we are shaped by our pasts and our environments. A beautiful coda to the comic touches on the quiet intimacies of the father-son relationship and the ways in which years later those shared joys of our younger years continue to connect us to those we love in unexpected but comforting ways. You don't need to be an ardent football fan to appreciate that message." Read the full review here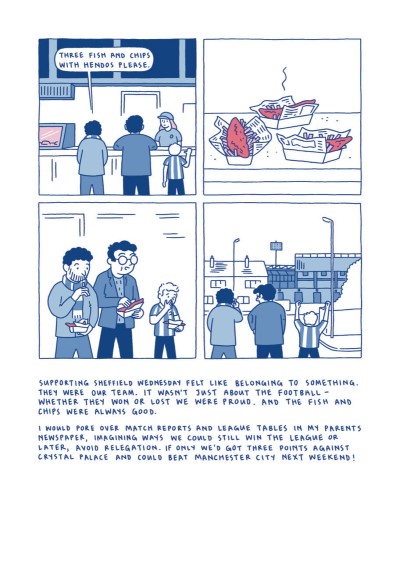 Find Tim in Hall One at HCZF or buy directly from his online store here
Follow HCZF on Instagram (@hackneycomicfair) and Twitter (@hackneycomics) for updates, and head over to www.hackneycomicfair.com for more information about the event.
Article by Andy Oliver