Slice-of-life or autobio comics work doesn't necessarily have to be rooted in attempts at capturing the literal actuality of events and their emotional impact. In Wednesday's Child 2021 Broken Frontier 'Six to Watch' artist Alxndra Cook uses old nursery rhymes and folk songs and adapts them to a number of comics shorts "touching upon themes of love, grief and hope." Presented in a square minicomic format it's very different in terms of genre to her previous comics offering Kiyomi's Prequel and yet it also has a number of similarities in terms of its haunting, lyrical qualities.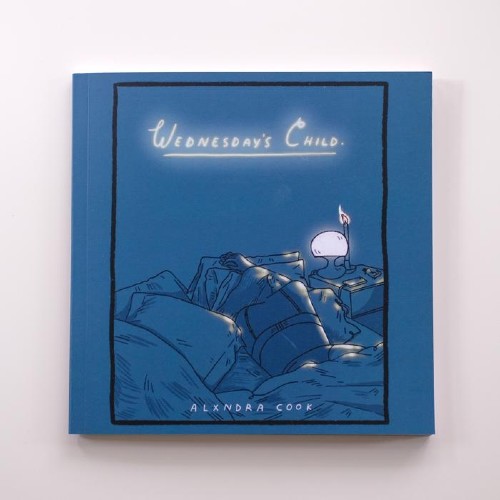 Practice like this, where meaning is to be inferred by the reader and is conveyed on an emotional rather than an expository level, requires a special relationship between audience and page. It asks for a willingness to absorb events in a far more instinctual manner; to feel the comic as much as to read it. That kind of connection needs an artist skilled not simply in in sequential storytelling but also in empathetic composition (and here in a resonant use of mood-affecting colour) to communicate with their readership. Alxndra Cook's comics journey may be in its early stages but she's already demonstrated those necessary pensive and meditative qualities in her work.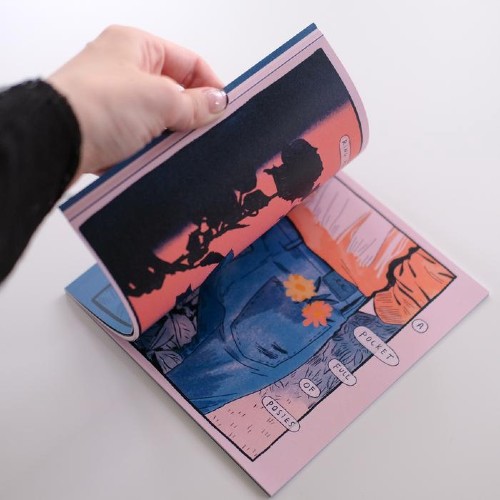 On occasion Cook adapts and plays with the original words to the verses she illustrates to add extra layers of meaning. The word's to 'Monday's Child', in its original form depicting the supposed personas of the children born on each weekday, include a weary plea for tolerance. 'Jack and Jill Went Up the Hill' hints at themes of loss with a contemporary setting and a stunning use of shifting colour to mark the transition between happier days and the present. While 'Roses are Red' is a succinct 3-pager on lost love that, despite its brevity, feels devastatingly powerful for both its quiet intensity and a final page that sits alone in order to accentuate its mood.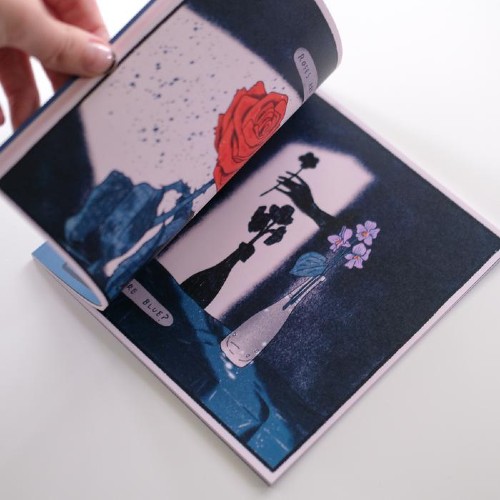 Themes of grief ('Ring Around the Roses') and loneliness ('Mary, Mary, Quite Contrary') are similarly explored with a contemplative fragility. 'Catch a Falling Star', the last entry in the comic, showcases Cook's ability to mix metaphor and reality; yet again her use of colour is so carefully considered to evoke specific reactions in the reader in a finale that asks us to look for hope in the darkness. It may be only around 30 pages in length but the emotional gamut the reader runs in Wednesday's Child underlines Alxndra Cook's astonishing talent for speaking to her audience with a delicate and powerful intimacy. One to watch indeed.
Alxndra Cook (W/A) • Self-published, £12.00
For more on Alxndra Cook's work follow her on Instagram here and on Twitter here. 
Review by Andy Oliver