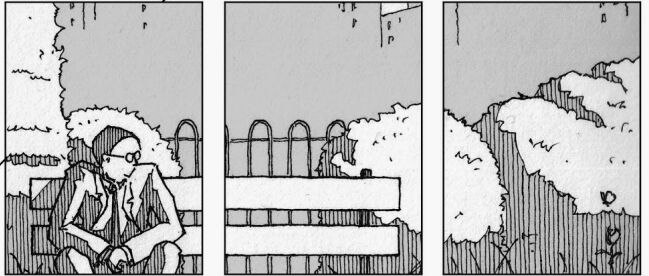 Between the Billboards is a comic with something of a 'Small Pressganged' pedigree. I reviewed the first four issues here at Broken Frontier last year and included it in my annual round-up column of 'Ten UK Small Press Books You Need to Own' for 2013 here. It's a series I have found to be quietly understated from one standpoint and yet at the same time profoundly expressive in delivery, despite that restrained nature to Pomery's storytelling.
Now, for those of you yet to read the conclusion to the book I do need to underline that although this review does not go into overt specifics as to the title's denouement there are enough veiled hints in the text below that if you want to read that sixth issue without any spoiler-type giveaways you may want to click that 'Back' button on your browser now.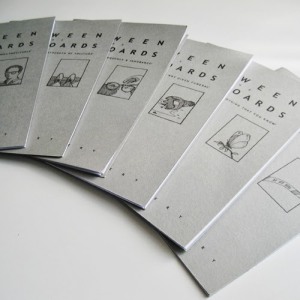 For those late to the party Between the Billboards follows the isolated lifestyle of one James Ebner, a peculiarly reclusive individual who has chosen to live a hermit-like existence inhabiting a converted water tank between those two titular billboards atop a building. Over the first instalments of this story we observed Ebner's increasing seclusion from society as he withdrew further from the world below, his interactions with it becoming progressively stilted and intermittent. Piece by piece he gradually slipped away from society, becoming cossetted in his high-rise hideaway as a result.
With Between the Billboards #5  Ebner's last true link to the world he has sequestered himself from has been severed, leading into the title's probably inescapable conclusion. It's the culmination of six issues of ominous foreshadowing and minimalist build-up, and although it's an ending you may have foreseen its impact is nonetheless undiminished by its inevitability. Perhaps the strangest element to Between the Billboards as we reach its finale is that, despite the title's relatively small page count, there's a sense that the reader has accompanied Ebner on a long journey. In this regard it's quite remarkable how much the events of this issue affect us emotionally given that Ebner is a largely unsympathetic character; an enigmatic cipher whose very nature renders him impossible to empathise with.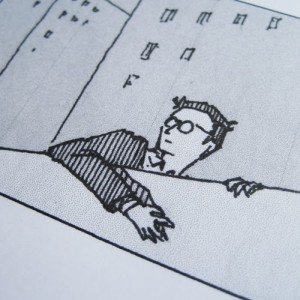 It's that element, I feel, that marks out the true genius of what Pomery has achieved with this book. He's made us invest in a character whose life choices we have no innate understanding of – a protagonist it's impossible to connect with – and yet one whose final chapter affects us on levels we could never have anticipated. There's an air of poignant inconsequence here as Ebner's one great dramatic act against his self-imposed confine proves to be the most ineffective of all. The Nowhere Man finally absorbed by the void he had created around himself; the welcoming comfort of his artificial womb becoming, simultaneously, claustrophobically unbearable.
Pomery's prose – in whatever genre he turns his hand to – is always precisely constructed and it's that same careful consideration of language that has been such a major player in this book's success. But that delicate craftsmanship is not limited to the written word. On the visual front his panel construction is meticulously structured to advance the needs of the narrative and his use of perspective in Between the Billboards #6 is just exquisite in presentation. Again, I am limited to what I can say about the final 14-page issue without overstepping story-spoiling boundaries but this is a stunning piece of near draughtsmanship, with the city's architectural presence once again being as much a major character in the book as Ebner is.
While James Ebner's story has reached its end Owen Pomery's star continues to rise with more Megatherium Club coming from Avery Hill soon in the new volume of Reads, and contributions to anthologies like ink + PAPER and To Arms!. Small press-friendly publishers should be taking a good long look at Between the Billboards, though, because this series deserves to be seen by a much wider audience than it has to date…
For details on acquiring copies of Between the Billboards visit the shop link on Owen's site here. I also interviewed Owen here at Broken Frontier last year.