Over the last couple of years our Broken Frontier 'One-Tweet Reviews' event for Small Press Day – an opportunity for artists to post four pages of their work on Twitter and get a short Broken Frontier critical soundbite – has proved a most fruitful exercise when it comes to discovering either new small press talent or exciting creators whose practice we may have missed. One of those artists last year was Sammy Ward, whose ability to carry a story without the use of words was abundantly clear from the submitted sample of her comic Scavengers, Curse of Ymir. Both Sammy Ward and Mollie Ray have been selected for our Broken Frontier 'Six to Watch' initiatives as result of that Small Press Day involvement.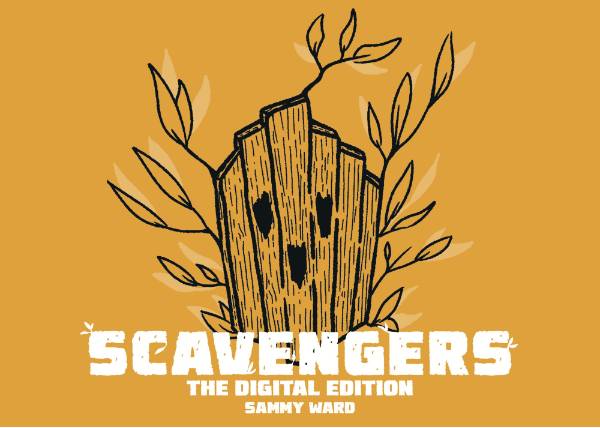 As a follow-up last year I reviewed her similarly "silent" comic The Deeper You Go Into the King's Woods, a highly atmospheric horror short that immersed the reader in "brooding and malevolent moments of uneasiness." The first of Ward's Scavengers comics spotlights the strength of those pure visual storytelling skills. Combining mythology and elements of fantasy role-playing, Scavengers follows the misadventures of Druid the goblin and Wolf, in a series of one-page strips that build into an overarching storyline.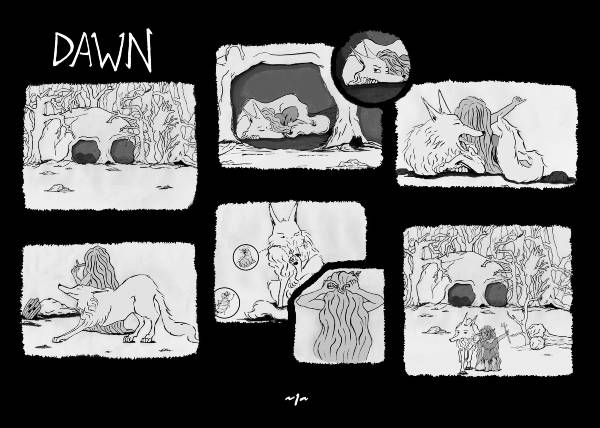 Scavengers is set on the island of Ymir, formed from the dead body of a fallen warrior, which has become a desolate wasteland over the years. We observe the two as they explore this strange land, from the fantastic elements like discovering strange new lifeforms, questing and encountering monsters, through to the quieter moments of companionship where their bond is all the more obviously felt for its unspoken nature.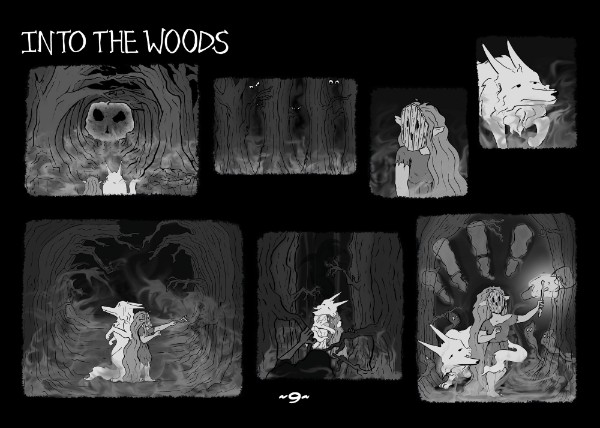 Wordless comics, as I have said on many occasions at BF, require a special skillset and a proficiency with pacing and visual characterisation that should never be underestimated. Ward has such an intuitive understanding of how to convey information and emotion without the need for narration or dialogue, and there's a real sense of rhythm about each landscape format page. Scavengers is also representative of her versatility with strips ranging in tone from the poignant to the action-packed, through to near slapstick. This was her first foray into this world, one we shall return to in the not so distant future when we look at the next comic in the series, Scavengers, Curse of Ymir…
Sammy Ward (W/A) • Self-published, £1.00 (digital) or £7.00 in a print pack with Scavengers, Curse of Ymir
Review by Andy Oliver