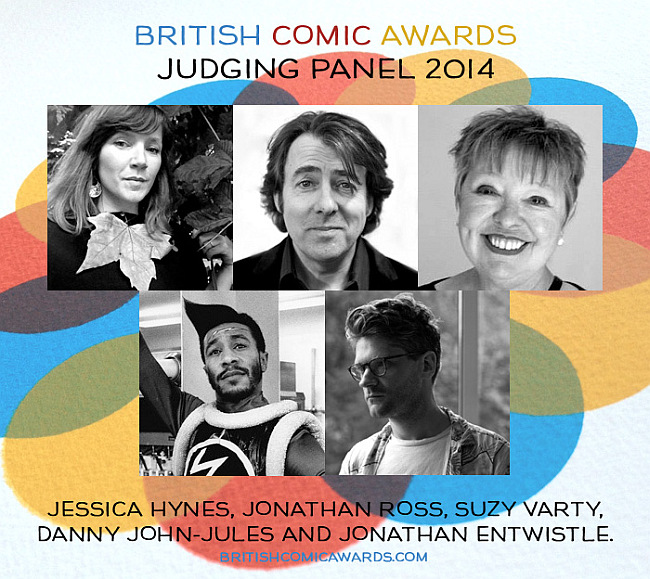 The British Comic Awards shortlist was announced today celebrating another year of astonishing creative growth for the medium in the UK and featuring a number of creators and projects to have been featured in depth in both Broken Frontier's rolling review coverage and in 'Small Pressganged', our dedicated column to the worlds of self-published, micropublished and altcomics.
Below are the shortlisted nominees in full. The list is supplemented with links to relevant Broken Frontier reviews and features, as well as a soundbite or two from the BF staff's analysis over the last twelve months!
Best Comic

Dangeritis: A Fistful of Danger – Robert M Ball and Warwick Johnson-Cadwell (Great Beast)
In The Frame – Tom Humberstone (newstatesman.com)
Raygun Roads – Owen Michael Johnson, Indio!, Mike Stock and Andy Bloor (Self published)
Tall Tales & Outrageous Adventures #1: The Snow Queen & Other Stories – Isabel Greenberg (Great Beast) – Read the Broken Frontier review here. "It has that blend of the folkloric and the story book that ideally captures both the childlike innocence and the pure magic of its inspiration; uncomplicated yet highly detailed, a faux naivety deceptively draped over confident and assured storytelling technique. – Andy Oliver
The Wicked + The Divine #1 – Kieron Gillen, Jaime McKelvie, Matt Wilson and Clayton Cowles (Image Comics) – Read the Broken Frontier review here. "A poptastic supernatural thriller that offers a psychic throwback to the glory days of Vertigo." – Tom Murphy

Best Book
The Absence – Martin Stiff (Titan Books) – Read the Broken Frontier review here.  "A dense and atmospheric tale of how we can never truly leave the past behind, and how our sins can always be judged." – Tom Murphy
Celeste – I.N.J. Culbard (Self Made Hero) – Read the Broken Frontier review here. "Culbard's book makes a handsome volume that sits nicely with SelfMadeHero's other titles…" – Tom Murphy
The Encyclopedia of Early Earth – Isabel Greenberg (Jonathan Cape) – Read the Broken Frontier review here. "A heady mix of the spellbinding, the poignant, the wacky and, at times, the heartbreaking, this is a book worth both the wait and the hype that has surrounded its release." – Andy Oliver
Lighter Than My Shadow – Katie Green (Jonathan Cape) – Read the Broken Frontier review here. "As an outstanding and courageous use of the graphic novel format to inform, to elucidate and to share, it would be woefully inadequate to describe Green's story as a tour-de-force of graphic memoir storytelling. It's a tour-de-force of graphic storytelling full stop." – Andy Oliver
Sally Heathcote: Suffragette – Mary Talbot, Kate Charlesworth and Bryan Talbot (Jonathan Cape)

Young People's Comic Award
Bad Machinery Vol 2: The Case of The Good Boy – John Allison (Oni Press)
BOO! – Paul Harrison-Davies, Andrew Waugh; Warwick Johnson-Cadwell, Jonathan Edwards, James Howard, Gary Northfield and Jamie Smart (Self published)
Corpse Talk: Season 1 – Adam Murphy (David Fickling Books)
Hilda and the Black Hound – Luke Pearson (Flying Eye Books) – Read the Broken Frontier review here. "Another superb piece of escapism for young and old alike." – Bart Croonenborghs
The Beginner's Guide to Being Outside – Gill Hatcher (Avery Hill Publishing) – Read the Broken Frontier review here. "A triumphant and gorgeously executed piece of all-ages storytelling that I have no doubt will propel Gill Hatcher's profile to the next, and much deserved, level of recognition." – Andy Oliver

Emerging Talent
Alison Sampson (Genesis, Shadows (In The Dark) – artist) – Read a Broken Frontier review of Genesis here. "For many the true narrative revelation here will be the work of Alison Sampson." – Andy Oliver
Briony May Smith (Tam Lin, The Courting of Fair Spring and Red-Nosed Frost, The Mermaid)
Rachael Smith (House Party, One Good Thing, Flimsy, Vicky Park (Leicester Mercury), The Amazing Seymore (Moose Kid Comics)) – Read a Broken Frontier review of House Party here and Moose Kid Comics #1 here. "House Party – her first full-length graphic novel – gives Smith the chance to develop those strengths in a longer-form work, and it's an opportunity she clearly relishes." – Andy Oliver
Becca Tobin (Eye Contact, Peppermint Butler's Peppermint Bark (Adventure Time #30), numerous short comics)
Corban Wilkin (Dreams of a Low Carbon Future – artist, Breaker's End, If Not Now Then When (Offlife #6))

Hall of Fame
The third entrant to the BCA Hall of Fame will be the one and only Posy Simmonds.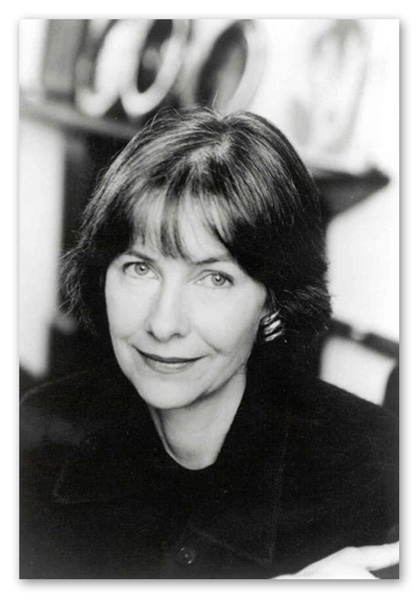 The nominated titles will now be passed over to our Judging Panel who will decide the winner for each category except the Young People's Comic Award which is chosen by reading groups of young people from schools and libraries around the UK.
The 3rd Annual British Comic Awards Ceremony will take place at 6pm on Saturday 15th November in the Royal Armouries Bury Theatre in Leeds as part of the Thought Bubble Festival, the biggest and best celebration of sequential art in the UK.