This is a long overdue blog piece but it seems a particularly appropriate article to be posting today…
As we're all aware Koyama Press, the publishing outfit that have exhausted our superlatives stockpiles over the years here at Broken Frontier, recently shut up shop after bringing us some of the very best comics craft we've seen over the last decade-plus, and undeniably forever changing the indie comics landscape in the most profound and fundamental ways.

It's impossible to overestimate the influence that Annie Koyama has had in that time. From my own perspective I want to acknowledge the impact Annie and Koyama Press had on my own approach to comics coverage and to the kind of work I've looked to champion over the last several years. I doubt she's aware of it but she's one of a small group of inspirational advocates for the medium without whom I believe Broken Frontier would be a very different place today. I don't really do awestruck at festivals and conventions anymore but meeting her at ELCAF back in 2015 was a definite exception to that.
When I became BF's new owner back in 2017 one thing I wanted to add to our ever popular end-of-year awards was a 'Hall of Fame' category to recognise individuals whose crucially important work in championing new talent and bringing it to a wider audience mirrors our own philosophy at BF. The first inductee that the team chose was Annie. I said at the time that Koyama Press were the original game-changing small press micropublisher that all others since have aspired to and that their influence and importance could not be overstated.
But KP have been about more than just a boundary-pushing back catalogue of eclectic and experimental comics practice. As you'll have seen last year from the Koyama Press Provides Initiative, that support for creatives extends to other very tangible arenas and a true sense of comics/artistic community. Annie Koyama is the best of us, and an indie comics world without Koyama Press seems inconceivable. This is a celebration though not a wake. Because the trails KP blazed are now open for others to follow, the ethos they embodied will continue to inspire and motivate us, and the paths they forged in underlining the boundless possibilities of this amazing medium we all love will remain accessible.
Below we have added some links to just twelve reviews here over the years at BF of some of our favourite Koyama Press books. Some of these will still be available (check out your local comics shop's online store and give them the support they need in these difficult times!) while some you are going to have to hunt for. But all of them are a wonderful reminder of the magic that Koyama Press brought to us over the years since 2007.
The most heartfelt "thank you" Annie (and all involved at KP over the years) from all of us at Broken Frontier!
Stunt by Michael DeForge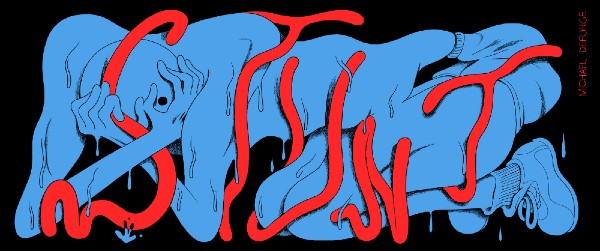 Koyama Press book blurb:
A stunt double is hired by an actor to serve as his doppelgänger in order to sabotage his career.
Seeing your double is often viewed as an ill omen, a portent of bad luck, and an harbinger of death. Hiring a professional double, an actor spurs on his own demise as he and his double explore the depths of degradation and self-destruction.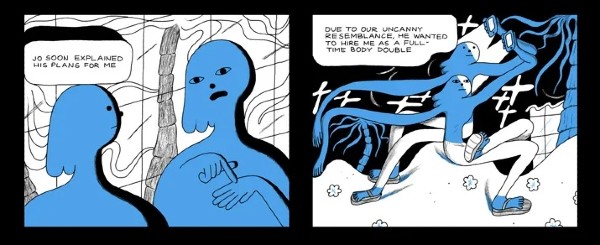 Broken Frontier soundbite: Stunt is the latest work from a prolific creator operating at the top of his, and arguably the entire industry's, game. It stands as a testament to the fine work Koyama Press has championed over its 13 years in business, and makes for a fitting conclusion to this heavenly match between creator and publisher.
Read Ally Russell Shields' review here at BF
Bradley of Him by Connor Willumsen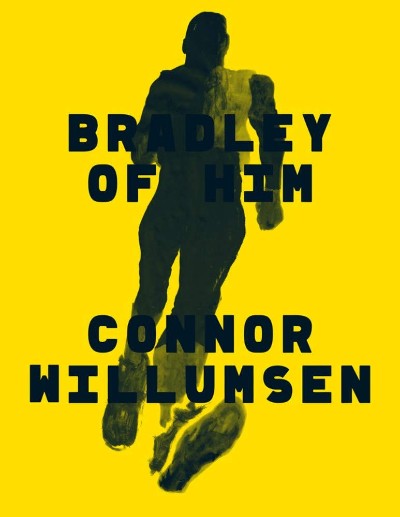 Koyama Press book blurb:
Bradley's gone running for a role, but his life is as hazy as a hot-road mirage.
A somewhat familiar method actor prepares for a role as long-runner under the heat and bright lights of a near future Las Vegas. The lines between character and actor are blurring under the verisimilitude of the Vegas strip, the desert sun and the impossibly shiny surface of Bradley's shades.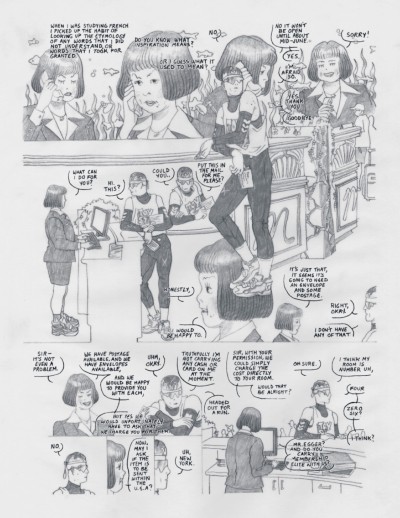 Broken Frontier soundbite: Bradley of Him is both strange, wondrous and immensely readable. Another high quality offering from Koyama Press.
Read Jenny Robins' review here at BF
Sports is Hell by Ben Passmore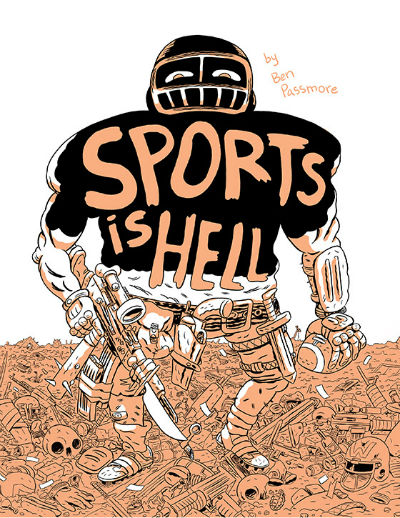 Koyama Press book blurb:
Some wars are for religion and some are for political belief, but this one is for football.
After her city wins the Super Bowl for the first time, Tea is separated from her friend during a riot and joins a small clique fighting its way through armed groups of football fanatics to meet a star receiver that just might end the civil war or become the city's new oppressive leader.
Broken Frontier soundbite: Sports is Hell provides an unexpected clarity on the complex schisms of modern American culture while serving up a ton of laughs.
Read Moe Abbas' review here at BF
Constantly by GG
Koyama Press book blurb:
The author of I'm Not Here turns their lens inward on anxiety and the inescapable ghosts within.
A poetic meditation rendered in beautiful pastels and black line on managing and struggling to get through the small tasks of every day. The claustrophobia of thought and the crippling of anxiety make any house haunted, any body possessed.
Broken Frontier soundbite: GG's command of style and material gives the work a gentle power beyond any amount of verbalisation or chunks of text.
Read Tom Murphy's review here at BF
Rat Time by Keiler Roberts
Koyama Press book blurb:
Keiler Roberts is a droll documentarian, unfaltering in her ability to find humour and levity in her life's unflattering moments.
Pet deaths and parenting, embarrassing childhood memories and mental illness, Roberts documents her daily life's minutiae, its up and downs, with the deftness of an observational comedian. Her comics demonstrate that sometimes life can deal you a punch to the gut, but it doesn't have to be devoid of a punch line.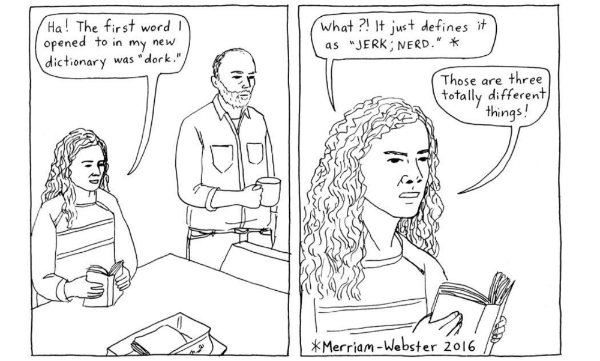 Broken Frontier soundbite:  In Rat Time the profound and the ephemeral are bound up in an unlikely union, and it's in that contradiction that the relatability, familiarity and truth of this quite remarkable autobio creator's work resides.
Read Andy Oliver's review here at BF
When I Arrived at the Castle by Emily Carroll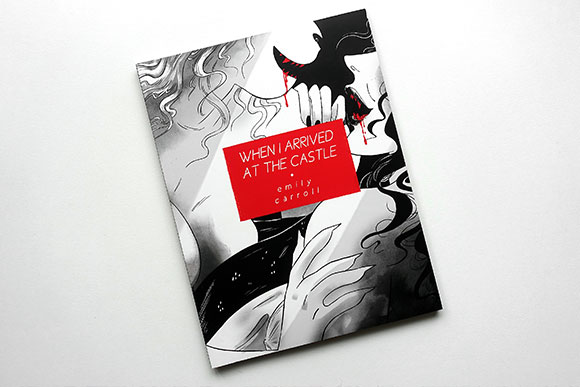 Koyama Press book blurb:
Like many before her that have never come back, she's made it to the Countess' castle determined to snuff out the horror, but she could never be prepared for what hides within its turrets; what unfurls under its fluttering flags. Emily Carroll has fashioned a rich gothic horror charged with eroticism that doesn't just make your skin crawl, it crawls into it.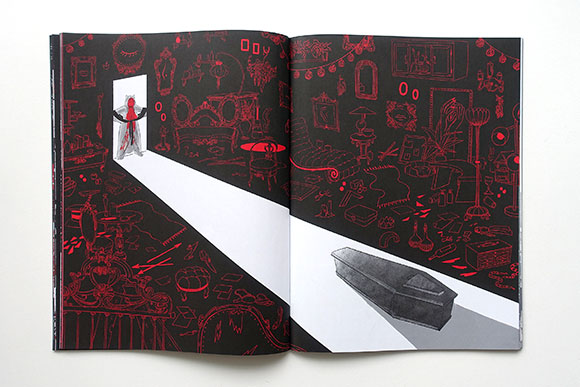 Broken Frontier soundbite: Carroll feeds the reader enough information to ensure their interaction with story and characters but also leaves enough room for their own interpretation of subtext and relationship, and it's in that space that the true terror of When I Arrived at the Castle lies.
Read Andy Oliver's review here at BF
The Ideal Copy by Ben Sears
Koyama Press book blurb:
Plus Man and Hank have been blacklisted and have replaced treasure hunting with job-hunting, before landing a catering job at a swank hotel. But trouble doesn't wait for hors d'oeuvres as the boys find themselves with a main course of counterfeiting crooks to crack!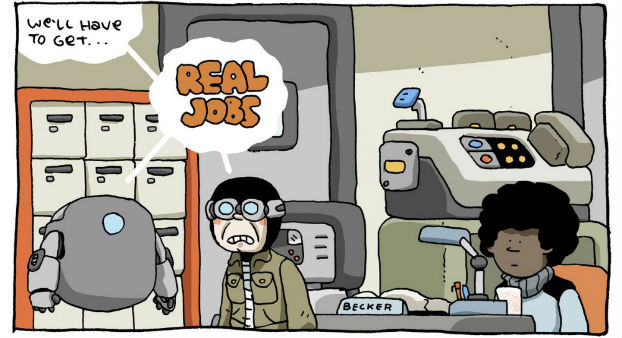 Broken Frontier soundbite: Just know that it's an immense amount of fun, imaginative, inventive, genuinely laugh-out-loud funny, and substantial with it.
Read Tom Baker's review here at BF
Sex Fantasy by Sophia Foster-Dimino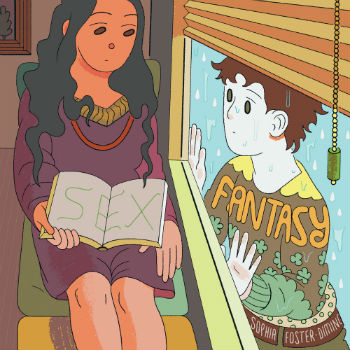 Koyama Press book blurb:
Begun as a loose, ephemeral zine that was produced in limited editions, these small comics in both size and length are esoteric and immensely personal. Covering a span of four years, the comics collected here build a relationship that is deeper than their elegantly drawn surfaces.
Broken Frontier soundbite: The versatility of Foster-Dimino's art and compositions, and the clarity of the ideas she expresses, makes for a coherent collection of insights.
Read Tom Baker's review here at BF
Crawl Space by Jesse Jacobs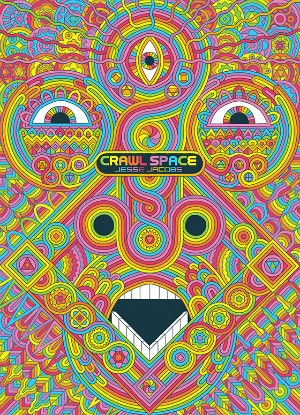 Koyama Press book blurb:
In the basement, through the appliances and past the veil that separates realities, lies a rainbow-hued world where a group of kids have found retreat from their suburban mundanity with a coterie of iridescent creatures. But in the fraught realm of adolescence, can friendship survive the appeal of the surreal?
Broken Frontier soundbite: Crawl Space is a book that subverts the conventions of the form yet in the process reminds us of everything that makes the medium so tangibly unique.
Read Andy Oliver's review here at BF
You & a Bike & a Road by Eleanor Davis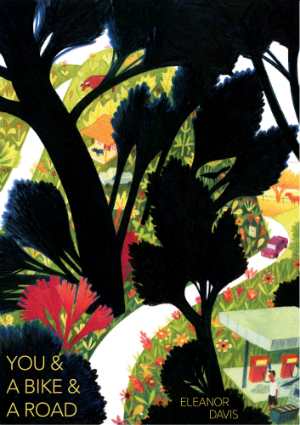 Koyama Press book blurb:
In 2016, acclaimed cartoonist and illustrator Eleanor Davis documented her cross-country bike tour as it happened. The immediacy of Davis' comics journal makes for an incredible chronicle of human experience on the most efficient and humane form of human transportation.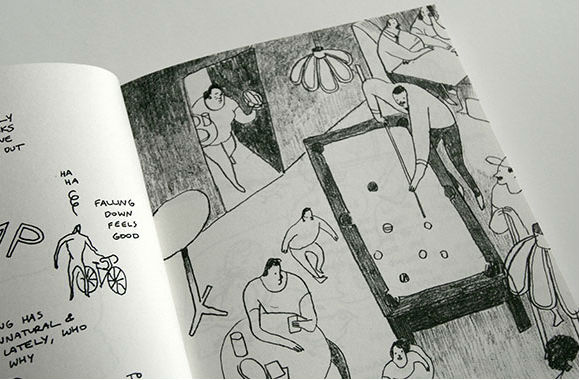 Broken Frontier soundbite: You & a Bike & a Road is a remarkable achievement for both the cartoonist and the amateur cyclist behind it. Saddle up and prepare to feel the wind whipping through your hair on this most riveting of rides.
Read Ally Russell Shields' review here at BF
Don't Come in Here by Patrick Kyle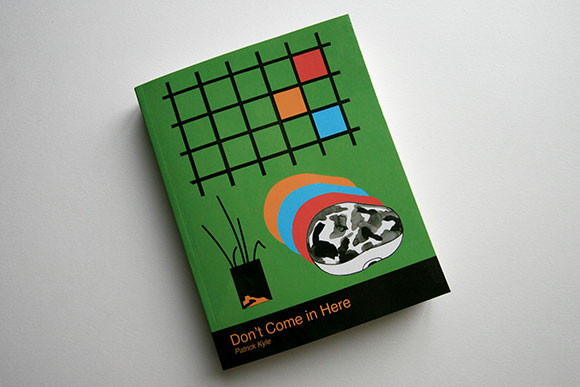 Koyama Press book blurb:
Looking for an inexpensive live/work space, an anonymous character settles on a supernatural apartment that has a seemingly unlimited number of identical rooms and manifests distracting illusions and other psychological hurdles. The story unfolds in vignettes that voyeuristically document the character's domestic activities in an increasingly disorienting environment.
Broken Frontier soundbite: Unsettling yet hypnotic Don't Come in Here is, quite simply, an abstract comics masterpiece.
Read Andy Oliver's review here at BF
Fata Morgana by Jon Vermilyea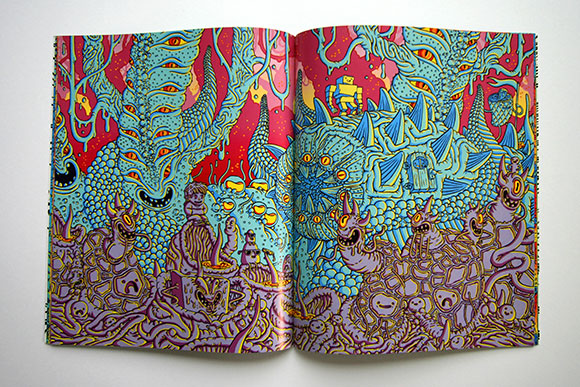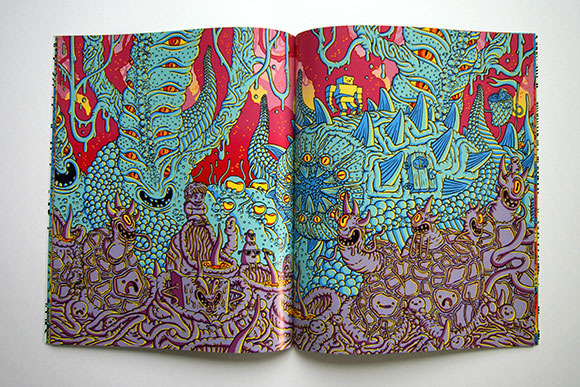 Koyama Press book blurb:
Fata Morgana follows the adventure of a young boy through the landscapes of his imagination. He encounters and befriends creatures that are, like all mirages, born out of aspects of his own unconscious. Presented in vibrantly colored two-page panoramas, Fata Morgana is a feast for the eyes and mind.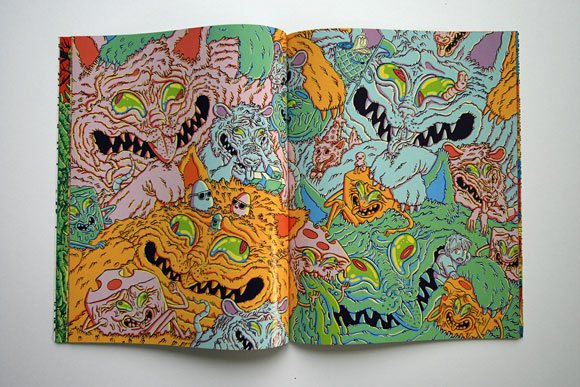 Broken Frontier soundbite: An entrancing, psychedelic tour de force!